How long will it take to sell your restaurant? This, among other questions, is one that every restaurant owner will ask when thinking about their exit strategy. Selling your restaurant can feel daunting, but the proper preparation and expert assistance from an experienced restaurant broker can streamline that process.
The average restaurant takes between 6 to 12 months to sell on the market. Do not let that number discourage you. Selling your restaurant is not like selling when a home, where the sale is public knowledge. To sell your restaurant, you need a confidential process that attracts buyers without alerting your staff and community that the business is for sale. Here are some tips from a Certified Restaurant Broker® that can help you sell your restaurant in 6-12 months for the best price.
Consider the following when you are ready to sell your restaurant:
What is the current state of your business? Is it attractive it is to a potential buyer?
What is the current state of the lease? Does your restaurant currently have a liquor license that will need to be transferred?
How is your restaurant's financial situation? Do you have a strong record of sales and expenses?
What are your goals - are you looking to sell the business and retire, or sell and continue working in the business? Do you have a professional in your corner ready to provide guidance and resources to sell your restaurant for the most money in the shortest time?
Appeal to Buyers Senses to Sell Your Restaurant
When preparing your restaurant for the market, make sure that anyone who passes by or walks in is impressed with the cleanliness and upkeep. Most buyers will visit your restaurant as a Secret Shopper to observe operations in your restaurant. Since you don't know who is an ordinary customer or who may be a prospective buyer, you want to make sure that your restaurant is always presentable. This means having a clean and well-kept dining area, kitchen, and restrooms. If your restaurant has an outdoor seating area, make sure it is also presentable and inviting.
If you're not sure how to make your restaurant more appealing to sell, consult with your Certified Restaurant Broker® or read articles like this one to help you tidy up the space in a way that will appeal to buyers.
Solid Financials will help you Sell Your Restaurant Faster
The financial statements will be one of the first items a buyer requests. Remember that as eager as you are to sell your restaurant and move on to the next chapter of your life, the buyer is just as eager to double and triple check that they are about to make a smart investment. If your restaurant can show sales history or clean books and records, then you're already headed in the right direction for a buyer. Keep in mind that, while tracking sales on spreadsheet and paying employees with cash works for you, a prospective buyer wants to see detailed, confirmable figures, preferably in standardized formats like a balance sheet and/or profit and loss statement.
Request or gather your most up to date financials from your Accountant/ CPA to have on hand to share with your broker and buyers up front. As a best practice, if able, having two-year trend to show will give the buyers the opportunity to see the true value of the business. Read How to Sell Your Restaurant for a Million Dollars or More to see what steps you can take to help solidify your financials.
Legal Responsibilities while Selling your Restaurant
An important factor that most buyers will be concerned about when considering your restaurant is the current state of the lease, the appropriate permits on the property and equipment, the liquor license (if applicable), and the results most recent health inspections.
Buyers want to feel confidence in their purchase but if a buyer is using a lender, the lender also may want the lease, equipment, and/ or liquor license information. So, while this is good to have for a buyer it is also good to have gathered for a lender.
Sell Your Restaurant More Efficiently with an Experienced Restaurant Broker
Once you have decided to place your restaurant on the market, it is important to find a restaurant broker who will guide you through the process and sell your restaurant for the most money in the shortest time. A restaurant broker will be able to help with everything from marketing your restaurant to qualified buyers, negotiating the best possible price and terms, to handling all of the paperwork associated with the sale.
Simply hanging a "for sale" sign in the window or purchasing ad space on social media is unlikely to attract the right buyer within a reasonable amount of time. The experience and connections that a restaurant business broker offer makes all the difference.
Be Prepared for Negotiations when Selling Your Restaurant
Necessary for the sale of any business, selling your restaurant is going to end up with some form of negotiation. An experienced business broker is invaluable during negotiations.
As the restaurant owner, your responsibility during this step will be to provide all necessary information when the buyer requests it and be available for questions and to answer them truthfully.
A restaurant broker does more than just negotiate the price of the sale. They are looking out for all needed items to complete the transaction from the seller and qualifying the buyer to ensure the process is smooth and gets to the end table. A strong restaurant broker will have a clear checklist of items for the buyer and seller to provide to keep the deal on track.
Get Ready to Sell Your Restaurant
While the timing on market may look complex or longer than you may have expected, having an experienced restaurant broker in your corner will help you sell your restaurant in 6-12 months after you have prepared your business for the market following tips from We Sell Restaurants.
If you would like to learn more about how to sell your restaurant in the current market, contact a Certified Restaurant Broker® near you for a free, no obligation evaluation of your restaurant. We Sell Restaurants is the nation's largest restaurant brokerage firm selling more restaurants than anyone else—period.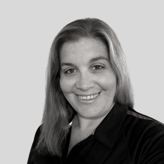 Brittney Gates, Certified Restaurant Broker® is a licensed real estate agent in the State of Florida and Restaurant Broker with We Sell Restaurants. Brittney has over 15 years of experience in business sales, analysis, marketing and customer service and over delivers when working with her clients. Her years of experience with Sales and Customer Service will ensure that all restaurant owners and potential buyers will get the attention to detail they require, building lasting relationships and support.