If you're a restaurant owner, then you know that your business is a valuable commodity. But how do you go about selling it for the big bucks? In this article, we will discuss the process of selling a restaurant for a million dollars or more. We'll cover everything from setting the right price to finding the right buyer. So if you're ready to sell your restaurant for top dollar, read on!
The $1 million dollar mark is an impressive one and in the past several weeks I've personally worked with multiple sellers looking to achieve these high valuations for for their businesses. Why is that such an important number that so many Americans strive for?
A million dollars today is not what it was worth 30 years ago but the allure and mystique of a million dollars remains. The term millionaire was coined in the 18th century and at that time there were very few people who could claim such a lofty title. In fact, less than one percent of the population was worth that much.
Nowadays, there are plenty of people who have a net worth of a million dollars or more but the number of people who could actually sell everything they own and walk away with a million in cash is still quite small.
The restaurant business is one of the few businesses where an owner can realistically achieve a sale price in the millions. Becoming a "millionaire" is still an impressive milestone. So how can you join their ranks by selling your restaurant?
First, you must be doing more than a million dollars in sales. Restaurants do not trade on sales dollars, they trade on actual earnings, Owner's Benefit, Seller's Discretionary Earnings or Cash Flow. These terms are not interchangeable with EBITDA or Earnings Before Interest, Taxes, Depreciation and Amortization because EBITDA ignores the owner's salary, an important benefit that conveys to a buyer. That's why it's important to understand how to value a restaurant business and if you can get to that selling price for your restaurant of $1 million or more.
In order to sell your restaurant for $1 million or more, you should probably be generating sales two to three times that number. Why such a lofty number? To get a selling price for your restaurant of a million dollars or more, someone is going to be looking for owner benefit or seller's discretionary earnings of $300,000 or more. That can be a combination of EBITDA PLUS the owner's salary or general manager's salary. However, to net that number, you must first pay for food which is currently increasing in costs due to inflationary pressure but is traditionally around 30% for a well run business. It can be higher for low protein quick casual concepts and run higher for steakhouses or full service concepts.
Once you pay for food, you have to pay for the space. Occupancy costs are roughly 10% of sales if you have a great lease. Any point below that is a benefit for a buyer and contributes to your cash flow. Anything above that makes it harder to generate earnings at the level to sell your restaurant for a million dollars or more. Ideally, as sales increase, your occupancy cost as a rate to sales decreases.
Food and occupancy are joined by labor costs as the next most costly item for operators. Labor is traditionally around 25% of sales though again, that edges up based on economic conditions and nets down based on the amount of workers required for the concept.
Once those three items are met at 30%, 25% and 10%, you are at 65% of your sales to cover basic expenses and you haven't paid to insure the business, keep the lights on, advertise, pay any royalty fees if you are a franchise or the myriad other expenses you encounter as a business owner.
That's why the net profit margin for a well run restaurant can be as low as 10% or as high as 15%. To get to $300,000 in earnings on the books, that means sales must be between $3 million if you net 10% or as low as $2 million if you are a high profit location netting 15% including anything you pay to yourself.
Restaurants Selling for $1 million or More
The types of concepts most likely to generate a selling price of $1 million or more are those that are easily run. If you don't have processes in place that are well documented including recipes and training, it would be a good idea to spend some time on this effort. Someone buying the business for this amount of money is looking for a turnkey solutions.
Franchises are also more likely to sell for higher pricing. This article, penned on recent research at the Titus School of Franchising shows that franchise locations are more valuable on the resale market then independent locations. That is not a hard and fast rule however as buyers understand that the idiom cash is king converts to "cash flow is king" for buying a restaurant for $1 million or more.
Simple concepts will trade higher than complex ones. Someone buying a restaurant that is reliant on a chef or the owner for a specific process that can't be duplicated easily will not command the highest prices.
Tips for Selling for $1 million or more
What can you do personally to ensure your restaurant business is worth $1 million or more when it comes time to sell? These five tips will position you to maximize the hard work you've put into your business at the back end with the payoffs.
1 - Make sure your concept is easy to run. This can mean a well trained staff with multiple years in the business who will remain in place or standardized systems, recipes and processes that make it easy for a new buyer to take over and run.
2 - Keep a close eye on expenses and manage every single line item. Restaurant profit is measured in pennies. Hit vendors for better deals. Negotiate pricing and keep a close eye on food and labor costs, your biggest variable expenses.
3 - Avoid packing personal expenses into the profit and loss statement. It may help you feel better at tax time but it damages your ability to sell when buyers don't want to "add back" all the personal expenses or the bank struggles to understand them.
4- Prepare in advance. Don't decide today that you're going to exit tomorrow. Educate yourself with articles like this one and others on selling a restaurant. Download our Guide to Selling a Restaurant to understand more about the process.
5 - Get an Evaluation performed on the business. Have an experienced Certified Restaurant Broker analyze the business. We Sell Restaurants provides this service free of charge. They will estimate your best selling price in the market, including whether it is a $1 million or more. They will also offer tips on improving the performance to get you to that benchmark you are seeking.
Remember that we are here to help. Selling a restaurant is not an easy task, but it is doable if you are prepared and have done your research. These five tips will help you get the most out of your sale, and hopefully get you that selling price of a million dollars or more. If you have any questions or need assistance, feel free to reach out to us. Our Certified Restaurant Brokers are standing by at 404 800 6700 for a conversation today.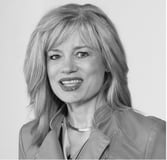 Robin Gagnon, Certified Restaurant Broker®, MBA, CBI, CFE is the co-founder of We Sell Restaurants and industry expert in restaurant sales and valuation. Named by Nation's Restaurant News as one of the "Most Influential Suppliers and Vendors" to the restaurant industry, her articles and expertise appear nationwide in QSR Magazine, Franchising World, Forbes, Yahoo Finance, and BizBuySell. She is the co-author of Appetite for Acquisition, an award-winning book on buying restaurants.