With Record Breaking Temperatures across the nation We Sell Restaurants is keeping the market hot with Restaurant sales in July.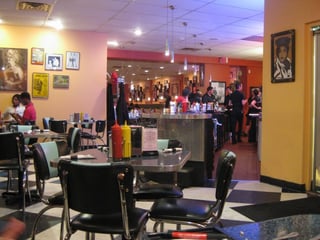 From Florida to Missouri the restaurant broker are closing deals during the month of July. A diner, bar, several cafes, and a bagel shop were among the mix.
Restaurant Broker Steve Weinbaum of We Sell Restaurants sold City Diner South in St. Louis the beginning of July. The new owner, Maythan Ali is looking forward to owning a local favorite open for more than 20 years. This diner for sale has been delivering consistently good food and service by the seller for two decades. The business, conveniently located in a city center atmosphere on a main street is surrounded by retail, business, other restaurants, and both visitor and residential entertainment venues. This authentic and classic diner is native to the local community and the buyer intends to keep that local flavor in place in the sale.
Two restaurants for sale in Georgia found new owners with the efforts of Restaurant Brokers Dominique Maddox and Robin Gagnon in two uniquely different deals. Certified Restaurant Broker Robin Gagnon closed on the Bottom of the Cup sports bar in Flowery Branch. The new owner, Thomas Sachs has a great background and experience in the restaurant industry as a regional leader for Brinker's Group (Chili's). He will be implementing a new menu and a number of changes at the location. Dominique Maddox was the listing and selling broker for Good Grub Subs in Alpharetta Georgia. This Sandwich Shop has capitalized on a solid tradition and an excellent reputation for great food that is fresh, fast and affordable. The location has a well-developed customer base in South Forsyth and North Fulton County, and is known for its hot subs, cold subs, and Gluten-free subs. The new owners of this Sandwich Shop is excited to offer catering services of platters, salad platters, and box lunches as well as their everyday menu.
Fort Lauderdale We Sell RestaurantsFranchise Partner Ken Eisenband has been keeping Florida market hot with two local sales! Ken Eisenband and his agent Ken Allain sold a local café and bagel shop. Mack's Cafe located in Pompano Beach, Forida has a menu that consists of breakfast including eggs, omelets, pancakes, French toast and sides of home fries, bacon and sausage. Lunch consists of burgers, salads, soups and sandwiches. The new owner may keep this same concept of change it up based on the locals needs. The Strathmore Bagels and Deli is also under new ownership with the help of the Fort Lauderdale franchisee of We Sell Restaurants. This 20-year old buisness is well established and there will be training and transition between the buyer and seller to keep the flavor of the business intact. This well-established location and local following was a huge draw to the new owner who is looking forward to this new venture.
If you are in the market to buy or sell a restaurant, visit the nation's most productive restaurant brokerage firm online at wesellrestaurants.com.