The We Sell Restaurants Team announces four listings sold in the first week of July with transactions ranging from Austin Texas to St. Louis Missouri and a few in Atlanta thrown in as well!
Dave Duce, Austin Franchise Partner in the market announces the sale of both the Bosses Pizza Franchise located at 263 Loop 337 in New Braunfels, Texas. The business is one of several franchise locations for this brand.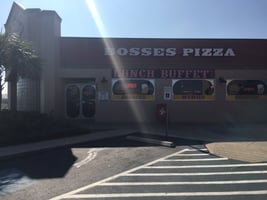 The new owners, Elizabeth and JJ Villafranca, have a diverse franchise background. They spent many years helping large brands develop their franchises and look forward to diving into a new franchise location they can call their own. With their vast knowledge it took them time and research to decide on the franchise and location that would work best for them.
Sellers Damon and Laura Lambert created a brand that has grown into several franchise units. They have created a menu with custom pizza, wings, sandwiches, salads, bread sticks and more that keeps their loyal customers coming back for more.
Dave Duce, Franchise Partner for the Austin, Texas We Sell Restaurant office said, "It is always a pleasure helping buyers and sellers find their way into a growing franchise market."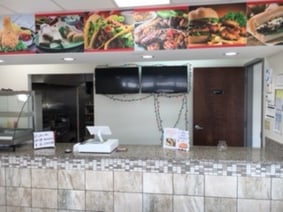 In addition to the Austin Texas sale, We Sell Restaurants closed on three other units in the same week. They include Friendly Mini Restaurant sold by Restaurant Broker Dominique Maddox. This small Chicken Wings Restaurant for Sale next to a High Traffic Gas Station was a quick sale with the time of listing to closing in under 90 days from start to finish. The new buyers look forward to the strong potential of this site to grow and develop the business.
Closings were also occurring in the Midwest with a St. Louis Missouri location sold by Restaurant Broker Steve Weinbaum. The City Diner South in St. Louise was sold by Peter Spoto who will be retiring after several successful years. The buyer, Maythan Ali took over just in time for the Independence Day Holiday.
The last restaurant sold in the same week by the Restaurant Brokers was Good Grub Subs, located in Alpharetta Georgia. This small successful business was also listed and sold in under three months with the efforts of Restaurant Broker Dominique Maddox who represented both the buyer and seller in the transaction.
Eric Gagnon, President of We Sell Restaurants noted, "For many brokerage firms, it's a good year if they close on a handful of transactions each quarter. We Sell Restaurants continues to push the marketing and sales engine of the brand to close on dozens of units each quarter, making our restaurant brokers some of the most successful in the nation. We are excited to see sellers experience transactions closing in under 90 days since the industry average is more than 9 months."
We Sell Restaurants specializes in helping other buy and sell restaurants. Their goal is to sell more restaurants than anyone else – period! We Sell Restaurants can be found online at wesellrestaurants.com. The company is franchising nationwide and has offices in Florida, Georgia, Colorado, Tennessee and Texas. Franchise information can be found at wsrfranchise.com and you can visit our restaurants for sale at this link.