The latest Pho Restaurant for Sale in Austin has moved to the sold column thanks to the efforts of Certified Restaurant Broker, Dave Duce.
The high demand location, Pho Fortune was recently purchased by Rachel Su of Rachsuma, LLC, after a very brief time on the market.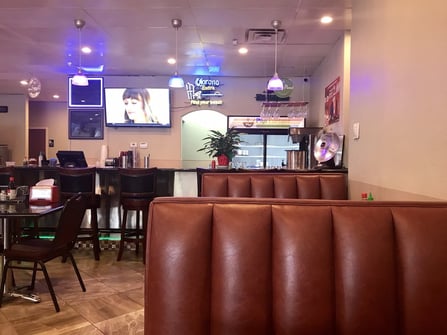 The new owners did an entire re-branding of the operation as Basil Thai Little Hot Pot, at 2501 W. Parmer Lane in Austin Texas. They were impressed by the history and location of this restaurant for sale. The business is right off of a six-lane divided roadway in the midst of a busy strip center full of shopping, services, and other dining options.
The new owners of the restaurant for sale wasted no time undertaking the new concept. The deal was closed on July 31 and a soft opening under the new concept occurred less than one month later!
The new concept, under the name, Basil Thai Little Hot Pot will feature Thai cuisine with a delicious curry-infused menu.
The restaurant sellers, Andy and Jennifer Tang were ready to expand their career options and reached out to We Sell Restaurants. Dave Duce, Austin's only Certified Restaurant Broker, had this to say of the transaction, "Helping sellers like Andy and Jennifer is one of the most satisfying parts of my role. When they were ready to move to a new venture, it was a joy to help them transition to a new career. This was a very popular restaurant for sale listing and we had more than three dozen interested buyers in a very brief time."
The restaurant for sale by Duce was listed and sold in just 155 days, much faster than the average for transactions nationwide.
Eric Gagnon, president of We Sell Restaurants, had this to say of the transaction. "In general, we are seeing faster turnover in the Austin market than some other parts of the United States. There are limited restaurant for sale opportunities and many buyers, so deals are moving quickly."
Dave Duce is the Franchise Partner for We Sell Restaurants in Austin Texas. A restaurant industry veteran, Dave understands the business from the ground up. Dave is the only Certified Restaurant Broker in the Austin Market. He underwent extensive training with We Sell Restaurants, along with testing, to receive this designation. Dave is a member of the Greater Austin Restaurant Assoocation and the Texas Association of Business Brokers.
Are you in the market for a restaurant for sale in Austin Texas? Click on the link for more opportunities in the booming marketplace.