It seems there is no end to the excitement for additional restaurant units to be built in the franchise space. We have consulted with our friends at Franchise Times, scoured the news releases and tracked who's announcing new franchise deals. Here's what we've learned.
Can we start with the biggest deal we've seen ever? We're talking about the self-described "Absolute Wurst" or Dog Haus who signed a deal for a whopping 300 units. That's not a typo -- we said 300 units. The deal, according to Nations Restaurant News is going to bring an investment of more than $500 million to fuel the hot dog brand's growth from American Development Partners. The current chain is just 21 units so it's growing more than 15 fold with this announcement to construct more than 300 Dog Haus locations in 11 states over the next seven years. With the 300 unit deal and other commitments in the pipeline, the store count will hit 450 in record time. Dog Haus Partner Andre Vener co-founded the concept with friends and fellow partners Hagop Giragossian and Quasim Riaz in 2010. The deal, which is American Development Partners' biggest commitment to date, has a projected real estate, construction and design investment value of over $500 million.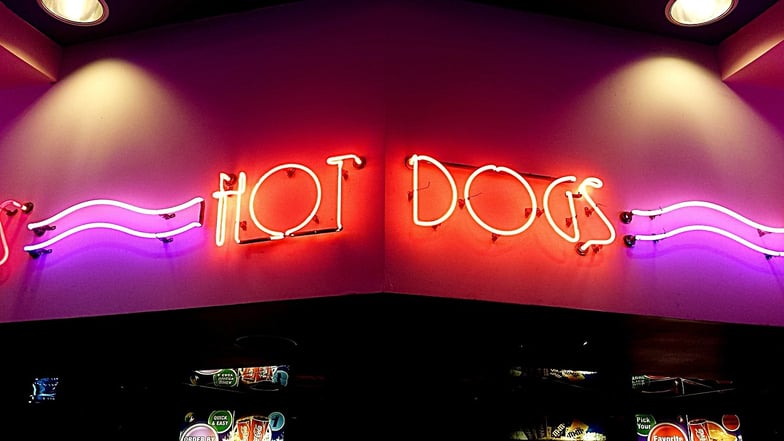 California is a tough state to compete in but Bajwa Group is bullish on the market. Restuarant brokers in that market tell us that between occupancy costs and impact fees, it's very expensive to launch new stores. That hasn't stopped Del Taco Restaurants who's adding five more restaurants in San Diego County by 2020. Dickey's Barbecue Pit is also growing on the West Coast in its second biggest state (behind Texas). Four new stores are on the books to open in Spring 2017 in Foothill Ranch. Two in Irvine and one in Mission Viejo are to follow. The four new locations are included in a development agreement between Dickey's and new franchisee Scott Cole. The state will also see grwoth from Dunkin' Donuts franchisee, Precision Hospitality & Development. They announced a commitment to open California's Orange County's first combo, Dunkin' Donuts and Baskin-Robbins in Foothill Ranch. The group also plans to add several additional Dunkin' Donuts locations in both South Orange County and North Los Angeles.
Across the nation, other multi-store deals announcedf include Red Urban Bake and Chop Shop's development agreement to open a minimum of 20 locations in four states, Oklahoma, northern Texas, Kansas and Arkansas. The first location is expected to open in spring 2017 in Tulsa, Oklahoma.
Also announced this week as part of a plan to cut costs and spur growth, Yum Brands aims to sell franchisees thousands of units by the end of 2018, a move the franchisor said will reduce its risk and trim its capital expenditures to $100 million in 2019 according to USA Today. Those sales would make Yum Brands—which currently franchises 77% of its restaurants—at least 98% franchised.
Fast casual continues to grow and seafood is part of that trend. Captain D's has announced deals in Georgia, Texas and Virginia. Dallas is planned to open later this year with two additional stores in the works for the Dallas/Ft Worth market. They also signed with an existing franchisee group (CD Restaurants) to grow more stores in Virginia. Jersey Mike's is opening Long Island beginning in Commack, New York and follwed in November in Uniondale.
The breakfast daypart is traditionally profit rich so that's one reason the restaurant brokers see unit growth in concepts like First Watch. This popular breakfast, brunch and lunch concept opened in St. Louis-area onday, October 3. The 3,300-square-foot restaurant will be the 33-year-old company's ninth First Watch in the St. Louis area and will employ about 25 people.
Uncle Maddio's Pizza recently signed two three-unit franchise agreements for the greater Nashville metropolitan area. Franchisee Michael Eastham, along with his wife, will open his first restaurant in Murfreesboro, Tennessee, mid-November - and is currently searching for locations for his second and third units in Brentwood, Franklin or Hermitage.
Twp dozen new units are in the pipeline for Old Chicago Pizza & Taproom. Three of its existing franchise partners have agree to open nearly two dozen new restaurants across eight states, including Tennessee, South Carolina, Montana, Wyoming, Oklahoma, Arkansas, Missouri and Mississippi. The franchise groups growing The Collier Group (7 stores) in South Carolina and Tennessee; The Johnson Group (3 stores) in Wyoming and Montana; and The Nursariwala Group, who will be expanding their portfolio with six new locations in Oklahoma, Missouri, Arkansas and Mississippi.
That's the latest deals we see in the pipeline for franchise growth. The market continues to thrive with new franchise stores. Want to check out our latest listings?