From Food Network to Top Chef, everyone is in love with the restaurant business. Are you feeling the burn to bake or the craving to cook? Here's how to buy a restaurant the right way and master the industry from day one. The most important lesson. Check your ego at the door and buy a restaurant before you build. Here are three reasons this makes the most sense.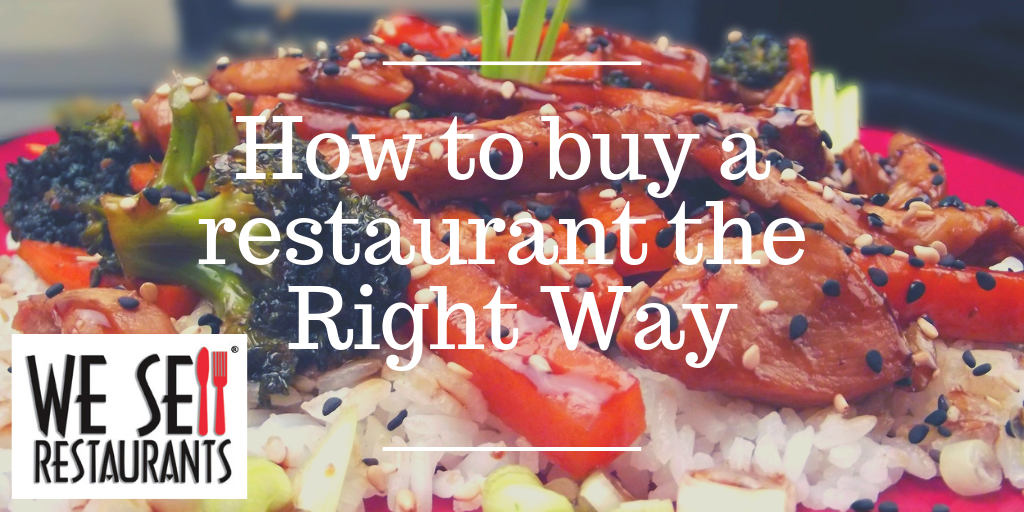 Clear Costs
When you buy an existing restaurant, you are purchasing a proven track record and profitable returns. You know exactly what your costs will be to acquire. There is no cost overrun from a builder that didn't quote the project correctly. There's no delay on equipment to be delivered while you burn up valuable cash reserves in rent. You know up front what your fees will be and can plan accordingly.
Building something from scratch makes you feel more in control and allows you to get everything just right - but in the restaurant industry, the opposite is often the result. The perfect pizza oven from Italy will get stuck in customs for three months and the tile you just must have will be backordered while you burn up valuable dollars with no earnings.
Whether you buy a franchise restaurant or independent concept, the control over costs is real when you take over someone else's operation.
Verifiable earnings
Another reason to buy an existing restaurant are the verifiable earnings on the books. Restaurants with good books and records can often be acquired for three times earnings or less. An owner-operator of a restaurant can buy a restaurant for sale and pay off the purchase in less than three years!
That leaves you with a debt-free income stream. That's a great reason for a restaurant buyer that values earnings over risk. It's another way you can buy a restaurant the right way.
Income
Earnings come more quickly in the restaurant market to those that buy instead of starting from ground zero. Restaurant buyers find that the advantages are almost immediate. You may be putting capital at risk but you are seeing returns immediately based on the past performance. That lowers the risk; making it a wise decision.
Instant Path to Opening
Buy a restaurant that's already in business and turn the key to operate. Those looking to buy a restaurant can shorten their time to market when you buy a restaurant that's already created. Would you rather be in business next week serving up your creatively curated cuisine? Or would you rather wait six months and push through the headaches of build-outs and permits before you can even open the door?
With competition in the restaurant game as fierce as it is, there is no time to waste. Your idea could be taken by the time your permit is approved! Don't wait for your dream to happen. Take charge today when you acquire an existing restaurant versus starting from scratch.
People want to get into the restaurant business - and with good reason! The restaurant industry provides a great lifestyle and control over your own destiny. Everyone from retirees opening cafes to moms with five-star juice bars agree that this is a fun industry with lots of potential. Take our advice and buy a restaurant the right way so your dream becomes an immediate reality.
There are brokers like We Sell restaurants that specialize in helping you buy a restaurant and have access to listings and information on multiple, up to date opportunities in the marketplace. Buying a restaurant that is already established gives you clear costs, verifiable earnings and income, and an instant path to opening. It's how you buy a restaurant the right way.
Ready to see restaurants for sale?