The numbers are in and they are impressive. The International Franchise Association has released its annual Franchise Business Economic Outlook for 2017. The entire franchise sector is expected to grow by $36 billion in 2017, led by restaurants..
The group says the growth will be fueled by business and job additions, led by continued strong performance by the industry that uses the model most: Restaurants. The report, released early in 2017 says output by franchise businesses is expected to grow to $710 billion in 2017, up from $674 billion or 5.3 percent in 2016, good news for the restaurant brokers.
HIS Markit Economics did the study for the IFA. They suggest that the franchise sector will grow at a faster rate than the overall economy. The report forecasts a number of factors including: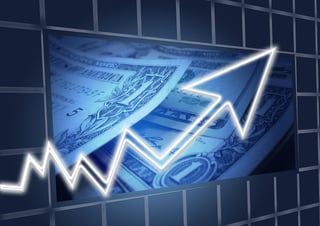 Count of franchise establishments: Expected to increase by 1.6 percent to 744,437 locations.
Job Growth: Expected to provide nearly 7.9 million jobs, up 3.3 percent from 2016.
Gross Domestic Product: The franchise sector is expected to have a gross domestic product of $426 billion, up $21 billion or 5.2 percent from 2016.
The lion's share of the forecast growth for 2017 will occur in the franchise restaurant industry. Restaurants are the largest share of the franchise business with unit counts by large chains like Subway and McDonald's driving this position as well as restaurant chains using franchising as their means to growth.
Eric Gagnon, President of We Sell Restaurants is not surprised by the report saying, "We have seen franchise restaurant sales continue to grow in all categories of service. We expect 2017 to be a record breaking year as more stores come online and turn over."
The report anticipates the highest growth to originate in full-service restaurants, where employment is expected to grow by 3.9 percent in 2017 and output is expected to grow by 6.8 percent, to $67.5 billion.
Quick-service restaurants, the highest turnover category for the restaurant brokers is expected to employ more than three times any other business sector that commonly uses franchising. The number of quick-service workers is expected to grow 4 percent in 2017 to 3.6 million. And output by quick-service restaurants is expected to grow by 6.7 percent to $237.6 billion.
Combined, quick- and full-service restaurants represent nearly 59 percent of the 7.9 million people that franchises are projected to employ in 2017. They are expected to represent 43 percent of franchise businesses' total projected output for the year.
"Franchising is an American success story," IFA president and CEO Robert Cresanti said of the results. The Restaurant Brokers at We Sell Restaurant agree. The firm not only resells franchise restaurants but is also franchising their concept nationwide in response to the increased demand. Their goal is to sell more restaurants than anyone else. PERIOD.