The recent weather changes across the country into a fall pattern has lighted a fire in the Colorado market. Franchise Partner and Certified Restaurant Broker, John Jordon and his team have racked up multiple sales in very short order! They had something for everyone in the market to buy a restaurant and sold a bistro, a Pizza business, a cafe and a franchise Cheesesteak concept.
Congratulations to the new owner of the Flatbread Pizza Company, Jason Goldstein of Precession LLC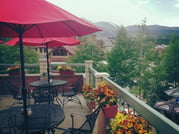 . He acquired this prime location on Main Street in the Rocky Mountains. The Flatbread Pizza Company is in the famous Breckenridge Ski Resort, the second largest ski resort in Colorado. Visitors from all over the world travel to enjoy its challenging slopes and panoramic views. Famous for Neapolitan style pizza with a distinctive thin-crust, customers enjoy its unique flavor. Along with offering appetizers and great salads Flatbread Pizza Company is a gathering place with a festive atmosphere and the enjoyable company of many repeat guest. Bob Steinberger represented both the buyer and seller in this transaction and he says, "It is great when you find a buyer for a listing in a prime location."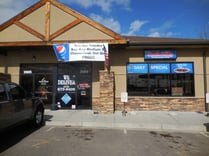 Cheesesteaks are popular nation wide and this South Philly Cheesesteak franchise found a buyer quickly. John Jordan, the franchise partner for We Sell Restaurants and leader in the Colorado office represented both the buyer and seller in this deal. The South Philly Cheesesteak located in Evans is now under the operation of John Taranto and his company. South Philly Cheesesteak is a franchise that came to the Colorado area and made a big impression. This store is close to nearby colleges and is going to continue to serve its diversified menu of the best cheese steaks in Colorado, a wide selection of hot and cold sandwiches, Paninis, buffalo wings, and fresh and hot soups and cold salads. New owner John Taranto is going to use his experience to create marketing and continued success for the South Philly Cheesesteak location.
Cafes are an always popular gathering place in the Colorado market. Certified Restaurant Broker Bob Steinberger listed and sold the Greenwood Village Cafe in under 75 days as the representative for the buyer and seller. The Greenwood Village Cafe located in Greenwood Village emphasizes fresh, made from scratch, organic ingredients sourced locally when available. The cafe serves up breakfast burritos, bagels, signature sandwiches and wraps, salads and soups as well as organic fresh juices and fair trade coffee and coffee items. After looking at a few different opportunities local Charles Reeves decided that Greenwood Village Cafe was a fit for his success.
Last o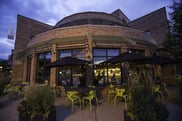 n the list of sold in the past thirty days is a bistro. The lovely Bistro C.V. located in Steamboat springs was recently SOLD to make room for a new owner with a new concept. Previous owners Brian and Katy Vaugh wanted to focus on their other concept giving the new owner an opportunity for a creative new concept. This location feeds hungry tourist with their 90 inside seats and 20 patio seats is a perfect place for locals after a long day of skiing in the winter and hiking/biking in the summertime. The New owner will be working with the seller to provide training of all the delicious menu items. John Jordon was able to assist the seller with a closing in under 90 days.
Eric Gagnon of We Sell Restaurants remarked on the activity saying, "It is always exciting to see this many closings in such a short period of time. The Colorado market is truly on fire with the many sales taking place in the last few weeks."
For other restaurants for sale in Colorado, visit our listings online at this link.