The economic news is good on all fronts for those buying a restaurant. We Sell Restaurants posted a record month while national restaurant sales hit a three-year high. If you're in the market for buying a restaurant, it appears that 2018 could be your year as all signs are positive. Here's what we know so far.
Same-store restaurant sales were up 1.8 percent, making August of 2018 the best month in three years! That's right. September of 2015 was the last month with this much positive news. Hurricane Harvey, which hit the Texas coast in August of last year, greatly impacted sales in the last week of that month, giving restaurants a built-in advantage. That soft comparison resulted in same-store sales growth of 2.9 percent for the last week of August 2018. The sales are reported from TDn2K's Black Box Intelligence data, based on weekly sales from over 30,000 locations representing more than 170 brands and nearly $70 billion in annual sales.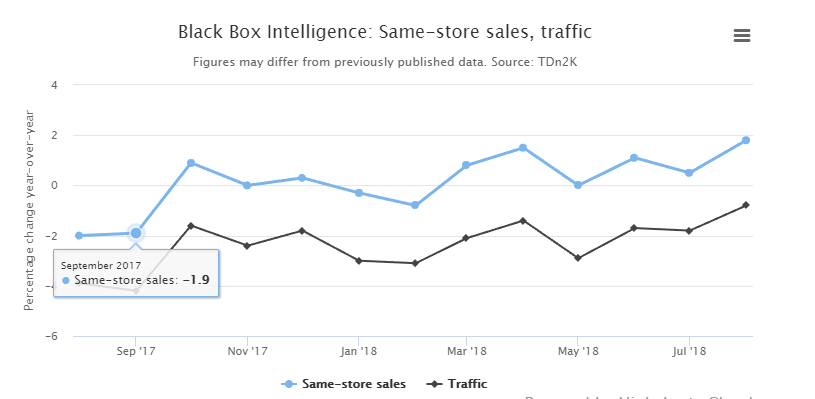 The Small Business Optimism Index soared to 108.8 in August, a new record in the survey's 45-year history, topping the July 1983 high water mark of 108. The record-breaking figure is driven by small business owners executing on the plans they've put in place due to dramatic changes in the nation's economic policy.
The August Small Business survey showed:
Job creation plans and unfilled job openings both set new records.
The percentage of small business owners saying it is a good time to expand tied the May 2018 all-time high.
Inventory investment plans were the strongest since 2005 and capital spending plans the highest since 2007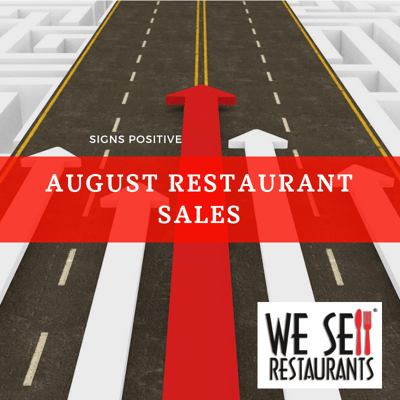 People are working. The national unemployment rate averaged 3.9 percent over the last four months. There were 20 states reporting unemployment of 3.6 percent or less in July. This could translate to struggles for some restaurants going forward as they seek to fill opening and face competition for the best workers.
Turnover is Stable to Slightly down. People Report™ tracks staffing levels, demographics, turnover and provides compensation and benefits analysis for the restaurant industry on a monthly, quarterly and annual basis. The latest People Report metrics indicate turnover rates for both managers and hourly employees dropped slightly in July. Since employee retention and guest services are so aligned, this is good news for the industry as well.
Restaurants are Selling. In the month of August, We Sell Restaurants posted a sale virtually every other day. Nearly 60% (57% to be exact) were franchise resales. This demonstrates that a strong open and operating concept with bottom line earnings is a winning combination for those buying a restaurant. Of the transactions for the month, many were for locations generating sales of more than a million a month and the lowest sales levels were restaurants selling with volume of just over $200,000.
Forty percent of the units changing hands with the assistance of We Sell Restaurants were netting six figures or more. This is a prime opportunity for those transitioning out of corporate America and seeking strong earnings for their families. This is despite the previously cited strong labor market which is also inducing those back into the jobs market at higher wages.
Restaurant Broker Robin Gagnon who was the broker of record for five transactions in the month and Co-Founder of We Sell Restaurants said this of the results, "The economic environment is certainly stimulating the overall market for buying a restaurant. We predict continued strong sales for the year based on our current pipeline as we are currently working deals that will close in early 2019. The best listings, especially those with high earnings, are seeing multiple contracts and backup offers." She went on to say, "Part of the success we are seeing is the strong lending environment. Our banks and lending contacts see the continued strength of the economy as a mitigating factor to any risk assigned to deals. They appear to be factoring this into their lending and forward-thinking projections."
With all this economic good news, is it the right time to be buying a restaurant or selling a restaurant? For many, while the dollars and sense play a role, decisions are often based on family needs or lifestyle choices. When the economic trends and the personal desires overlap in an environment that satisfies both needs, it's a winning strategy.