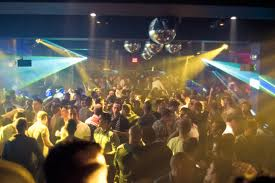 Alcohol Only, Limited Nights of Operation, Drag Shows on Stage, a loyal customer base, and Six Figure Earnings! That's what you get when you buy this Nightclub serving the Gay community for Sale in the Atlanta Metro.

Clean fun and great entertainment are the hallmarks of this club for sale aimed at the Gay community but visited by all for a good time. With a large loyal customer base and minimal need to advertise, open only Wed through Saturday nights, the high alcohol percentage means high income for anyone dreaming of owning a club.

Stage and dressing rooms are set to impress as the (Drag) Show must go on! Entertainment venue is large and rent has been negotiated so you can pack the place with hundreds of people and not run into problems with the fire marshall! Multiple rooms give partiers the option to play pool, watch the live performances, hit the dance floor or sample the hookah! 13,500 square foot facilty. The club has been in existence for well over a decade and has multiple good internet reviews, is entrenched in the GLBTQ community with national listings, and has a stable history and reputation in the market. Complete with state of the art sound and impressive digital lighting system.

Commercial sound system and lighting makes sure all club goers can experience a great time whether they are dancing or hanging out watching a show. Table service and VIP area encourages a higher level of clientele can get the service they want at this club for sale. Four separate bars prepare the drinks that drive insanely high profit margins so that the owners could take home more than $150,000 NET from limited nights.

Crowd attracted to the club for sale includes those who participate in an alternative lifestyle as well as those who just love to party late and watch the show. Fully equipped multi-bar facility has a POS system with five terminals and is turnkey for the new ownership. 5th bar and private room is included and available for use in private parties or convert it to whatever you want. Security system in place so you can monitor this club for sale without being at the club until the late hours (or early morning!)

Office with back end POS system on site, extensive files on previous profitable events, walk in beer cooler, freezer, and multiple bathrooms, security station with cameras monitoring and recording. Large commercial kitchen space is currently not in use and they order food in but you could change that if you wanted. Monthly rent is an unheard of $8000 a month carried by the sales and profitability of this location which grossed nearly $550,000 last year and netted the owners a return of more than $150,000 on the books. Staff can remain or you can bring in your own team!

Perfect books and records are usually only a dream when buying a club for sale but this opportunity has everything in perfect order and ready for your review. The operation has become too large and owner's must sell due to declining health issues. Owners are willing to offer extended training and incredible financing with reasonable down payment to qualified buyers. Contact the restaurant brokers to learn more about this club for sale today as this is an unmatched opportunity.