Atlanta restaurant sales are headed back in a positive direction according to the latest survey relesed by Robert Wagner, CPA and President of NetFinancials. His latest data shows that Atlanta Q3 2017 restaurant sales volume increased 1.0% vs. Q3 2016. This is great news since it's the first positive sales increase shown in the last twelve months for the market. The majority of the independent restaurants surveyed (57%) by NetFinancials reported gains.
The numbers were much better than the national results issued by TDn2K's Black Box Intelligence for the same time period.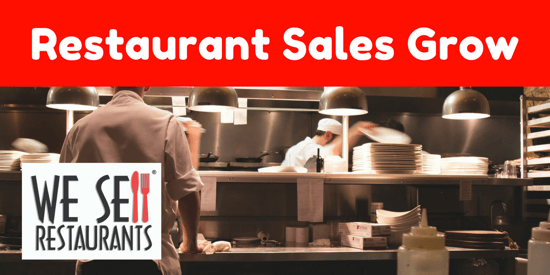 The restaurant sales and traffic-tracking company, reported national restaurant Q3 2017 revenues declined by 1.9%. That makes the Atlanta market nearly 3 percentage points (2.9%) better. This was the seventh consecutive quarter of negative sales results nationally. Restaurant traffic also declined 4% nationally in Q3.
Was the Atlanta market a signal that the industry is turning around? The restaurant brokers will take the optomistic route that Atlanta was just a forecast of things to come. National results for October are positive nationwide. Black Box Intelligence released a 0.9-percent same-store sales growth last month, the first time that's happened since May of 2016. TDn2K data is based on The Restaurant Industry Snapshot, including weekly sales from 30,000 restaurant units, more than 155 brands and representing over $68 billion in annual revenue.
The third quarter had the southeast in particular, hit with multiple hurricane and weather events. Atlanta, as one corridor for evacuations may have felt the benefit of those escaping the storms contributing to better growth than the nation. Overall, the market remains strong overall economically, with etro Atlanta unemployment declined in September to 4.1% from 5.0% in September 2016.
For whatever reason, those in the industry are breathing a sigh of relief to see local and national sales begin a turnaround. Eric Gagnon of We Sell Restaurants, said, "This is an industry of ups and downs but ultimately, a necessary part of American lives. While diners may cut back on meals outside of the house or trade down to less expensive choices, the volume in this industry has grown year over year for decades."
###
Data for this article was released by Bob Wagner, NetFinancials. Robert Wagner, CPA is president of NetFinancials, Inc. which provides a full range of tax and accounting services for restaurant companies. Email: bob.wagner@netfinancials.com. www.netfinancials.com Direct: 404-874-7002
The NetFinancials quarterly Atlanta restaurant sales survey is provided as a public service to the restaurant industry. Copyright NetFinancials, Inc.
The Sample: The 96 non-franchise restaurants were drawn from the metro Atlanta market. Total survey sales volume was $223 million for YTD 2017. The survey includes restaurants in Atlanta's fast-casual, casual and fine-dining segments opened at least 21 months.