Restaurant sales were up 20% last year, according to the BizBuySell Quarterly Insights Report, and We Sell Restaurants sold 45% more restaurants in 2022 than in 2021. With the restaurant for sale market on fire, we want to celebrate the restaurant brokers, owners, buyers, and sellers who are making deals happen every day. We Sell Restaurants sold a variety of concepts in markets across the country, even exceeding the number of restaurants sold in the same time period last year.
Our franchisees and agents helped more entrepreneurs achieve their dream of restaurant ownership. Moreover, they helped restaurant owners sell their business and transition to the next chapter. To help celebrate theses successes, We Sell Restaurants has compiled a list of our favorite moments from January and February, highlighting the buyers, sellers, and brokers who closed deals at the open of 2023.
Without further ado, here are our favorite winning moments from February:
#8965 - Aunt Jan's Kitchen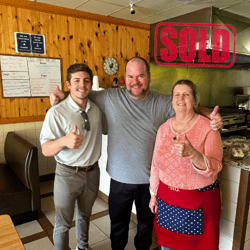 Certified Restaurant Broker: Austin Luke
Location: Jacksonville, FL
Austin Luke from the Jacksonville Franchise assisted the buyer, John, in acquiring this breakfast and lunch café on the west side of Jacksonville. We love seeing our buyers with smiling faces on closing day!
#9294 - Pioneers Pizza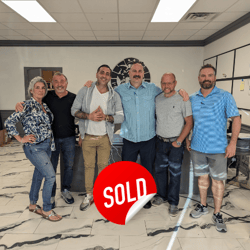 Certified Restaurant Broker: David Whitcomb
Location: Charlotte County, FL
"Dave was the consummate professional. He was honest, truthful, respectful, knowledgeable, efficient and understood the process! Dealing with small business restauranteurs is not an easy task! Dave handled all negotiations handsomely and kept all involved level headed...Was truly a pleasure working along side Dave and his team!" - Charles Conrose, buyer
#9280 - The Harp and Crown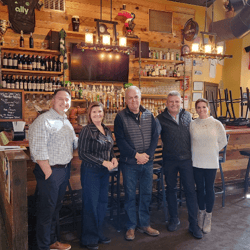 Certified Restaurant Broker: Justin Scotto
Location: Cornelius, NC
"Working with Justin Scotto from We Sell Restaurants made this purchasing process flow seamlessly. He was very thorough and answered all of our questions and concerns with a sense of urgency. We have worked with him before from a sellers position and had the same experience. I recommend his services for either buying or selling. Stick with what works!" - Tony, buyer
#9531 - Rooster's Kitchen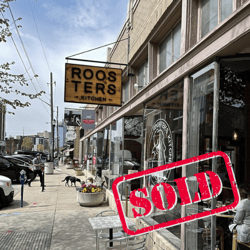 Certified Restaurant Broker: Steve Weinbaum
Location: Indianapolis, IN
"It was a pleasure working with you. Your professionalism, insights and responsiveness were all top-notch which made the acquisition of this business very smooth." -Jay, buyer
#9345 - Oolong Bubble Teahouse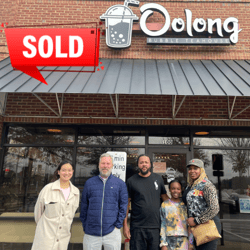 Certified Restaurant Broker: Jeff Heidt
Location: Kennesaw, GA
"Working with Jeff was like heaven sent! We had such a tough time with our restaurant which was going deeper under water. However, after making the commitment to sell and meeting Jeff he was able to explain everything to us to help us understand what our options were. He's also very honest, fair, and trustworthy. We had weekly check ins and updates often...THANK YOU, JEFF!" - Mealyann, seller
#9083 - Italia Mediterranean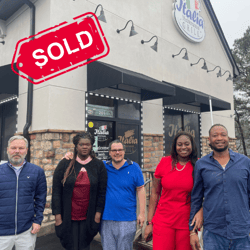 Certified Restaurant Broker: Jeff Heidt
Location: Kennesaw, GA
"You Rock !!! Jeff Heidt and We Sell Restaurants, we really want to thank you to overcome all the obstacles from the process of selling our restaurant. Thank you so much for your professionalism and I will highly recommend Jeff to anyone who is looking to selling a restaurant." - Pierluigi, seller
#8821 - Edible Arrangements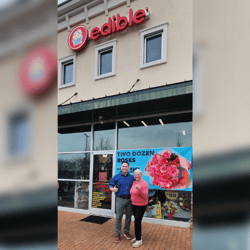 Certified Restaurant Broker: Justin Scotto
Location: Tega Cay, SC
"Justin sold my store!! I am so happy! Now I can retire and spend more quality time with my family.
I hired Justin because he is energetic, tenacious, experienced in the franchise industry, and has a great back up team! Thanks Justin!" - Jude, seller
#8605 Bagel Time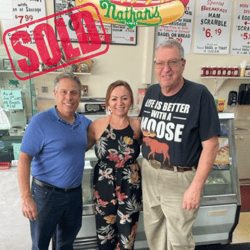 Certified Restaurant Broker: Ken Eisenband
Location: Margate, FL
Ken and Hannah Eisenband from the South Florida Franchise were able to help the buyer, hailing from Maryland, move to Florida and purchase her own restaurant.
When you sell your restaurant, our Certified Restaurant Brokers know there is a person, family, story, and more behind the sale. Congratulations to all of our buyers and sellers in January and February who started 2023 by moving into a new chapter of their lives.
Ever wondered what your restaurant would be worth on the market? Contact a Certified Restaurant Broker Near You for a free, no obligation, restaurant evaluation. Restaurant owners nationwide trust We Sell Restaurants to help them exit their business. Take advantage of our free Tools and Templates for Selling Your Restaurant.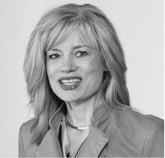 Robin Gagnon, Certified Restaurant Broker®, MBA, CBI, CFE is the co-founder of We Sell Restaurants and industry expert in restaurant sales and valuation. Named by Nation's Restaurant News as one of the "Most Influential Suppliers and Vendors" to the restaurant industry, her articles and expertise appear nationwide in QSR Magazine, Franchising World, Forbes, Yahoo Finance, and BizBuySell. She is the co-author of Appetite for Acquisition, an award-winning book on buying restaurants.