Owning a Transworld franchise has its advantages and disadvantages. See how this business advisor franchise compares to owning a We Sell Restaurants business brokerage franchise.
As baby boomers grow older, they will need to divest their businesses to enjoy retirement, creating a high demand for business brokerage services. The business brokerage industry is on track to generate $1.3 billion in the United States this year. A franchise business consultant's salary can vary, depending on the business you choose, but We Sell Restaurants franchise owners generated average gross revenues of $209,292 in 2021, according to item 19 in our Franchise Disclosure Document.
We Sell Restaurants offers a niche business brokerage service by focusing on restaurants. We help our clients by providing them with restaurant industry knowledge and service. Our franchise owners must master a rigorous curriculum to be certified as restaurant brokers. Having foodservice industry expertise sets us apart from the competition.
If you are considering pursuing a business opportunity in the brokerage industry, it's likely you've come across Transworld as you are doing your research. To understand if it's the optimal brand to achieve your financial and lifestyle goals, we looked at how a Transworld franchise compares to We Sell Restaurants in terms of startup costs, customer base, support, and profitability.
Transworld Business Advisors
Transworld has a rich history filled with a variety of acquisitions and growth across the globe. The company initially got its start in 1979 and was purchased by Don Parrish, a former IBM executive, and his wife, Bonnie, in 1993. The couple was searching for a business brokerage company they could grow together. With that in mind, they did not take any income for six months as they focused on strengthening and expanding the business. Today, Transworld bills itself as the world's largest business brokerage franchise.
The company formed a joint venture with United Franchise Group in 2010. UFG focuses on business-to-business franchise brands and has a food division featuring Graze Craze® and The Great Greek Mediterranean Grill. Over the years, the Transworld franchise system has grown to more than 500 brokers worldwide. Transworld recently extended its reach to the Middle East with the opening of a branch in Dubai.
According to Entrepreneur, a Transworld franchise costs between $76,105 and $99,185. Transworld focuses on the sale of businesses, mergers and acquisitions, and franchises. The brand's wide scope provides limitless potential clients, but it does come with some drawbacks. Having industry-specific insight can help build relationships and trust with clients. The company offers multiple revenue streams, also including franchise consulting and franchise development, but they limit initial, in-person training to two weeks. It may be challenging to cover a wide scope of knowledge in a limited amount of time.
We Sell Restaurants Offers Franchise Advantage
We Sell Restaurants is the industry leader in restaurants for sale. Founders Eric and Robin Gagnon are nationally known for their expertise and knowledge in the foodservice industry. As an emerging brand with a solid reputation, We Sell Restaurants is poised for growth. We have territories available across the United States and are excited to expand our footprint to help people achieve the American dream of owning a restaurant.
Let's explore some of the franchise benefits of investing in We Sell Restaurants.

High-demand industry. Restaurants nourish the bodies and souls of the people in local communities. Thriving restaurants can prop up communities and improve a city's reputation. The restaurant industry is thriving in the United States. Despite high food costs and rising inflation, the future of restaurants is strong. The restaurant industry was forecast to reach $898 billion in 2022, according to the National Restaurant Association. It employs approximately 14.9 million people and provides entrepreneurial opportunities for women and minorities. By focusing on the restaurant industry, our brokers provide insights and guidance to buyers and sellers as they give them the confidence they need to serve the community or retire with the lifestyle they deserve.
First-class training and support. We do not require our franchise owners to have experience in the restaurant industry. We Sell Restaurants is looking for individuals with a knowledge of sales and an entrepreneurial spirit. All of our new franchisees attend a four-week training course held both remotely and in person at our training center. Once training is complete and they launch their business, we provide a variety of different forms of ongoing support to ensure our team has the resources they need to be successful.
Fast Startup. We Sell Restaurants helps get its franchise owners up and running quickly. The typical length of time between the time you sign the Franchise Agreement and opening your practice can be as short as 30 to 45 days. Once training is complete, our franchise owners simply need access to high-speed internet and a computer to get started.
Find Out More About We Sell Restaurants
To learn more about the benefits of launching a We Sell Restaurants franchise, request franchise info and connect with someone from our team.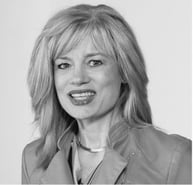 Robin Gagnon, Certified Restaurant Broker®, MBA, CBI, CFE is the co-founder of We Sell Restaurants and industry expert in restaurant sales and valuation. Named by Nation's Restaurant News as one of the "Most Influential Suppliers and Vendors" to the restaurant industry, her articles and expertise appear nationwide in QSR Magazine, Franchising World, Forbes, Yahoo Finance, and BizBuySell. She is the co-author of Appetite for Acquisition, an award-winning book on buying restaurants.