The National Restaurant Association (NRA) held its first show since 2019 this past week in Chicago. The show opened on Saturday and closed on Tuesday. The show was attended by more than 45,000 foodservice professionals who were eager to mingle with others in the industry. As a restaurant broker and former restaurant owner myself, this show has always been a great educational tool, featuring speakers, demonstrations, round table discussions, and thousands of square feet of exhibitors sampling the food, technology, equipment, and anything else you could imagine using or assisting in a food service facility.
The show is so big that it is impossible to view, sample, and listen to everything. It is wise to plan your experience in advance. Here are a few key questions from a restaurant broker to ask yourself before attending the NRA show:
What speakers, round table discussions or other special events do you want to attend?

What booths are of special interest to you?

Are you looking to learn more about technology, equipment, new food trends, etc.?
As a restaurant broker, my goal was to explore technologies that could help with labor issues affecting the industry. How will the industry combat rising labor costs and increasing labor shortages that are affecting the industry? I was also interested in seeing, and tasting, new food products. You will not leave the show hungry; this restaurant broker will assure you of that.
Throughout the four-day show, I listened to marketing, social media, food, and technology experts, absorbing as much information as possible to better serve restaurant owners in my role as a restaurant broker. The stand-out to me was Alexis Oharian, founder of Reddit. One thing he said that stuck with me was a quote from William Gibson, "The future is here, it's just not evenly distributed."
The quote prompted this restaurant broker to reflect on my time and experience in the restaurant world. Not to date myself, but when I entered this industry, handwritten guest checks were the norm. The first POS system that I used still utilized a duplicate check to present to the cook. There were restaurants using POS systems back then, but they were very expensive and not cost-effective for the masses. Today you are hard-pressed in finding a restaurant still using handwritten checks. These restaurants are considered dinosaurs. Back-office accounting systems have also come a long way. Today the back-office accounting system integrates with the POS system and handles payroll, accounts payable, and so much more. There was no shortage of Back Office Systems to learn about at the show. This restaurant broker believes that these are great examples of how technology has already been saving time and reducing costs in our industry.
As stated, I attended the show to analyze the restaurant industry and see what is being developed to counter high labor costs and labor shortages. Among the current restaurant industry trends, I saw robots that can take the place of food runners, hosts, and bussers, prepare pizzas, handle the fry station, and even work sauté stations. "The future is now, it's just not evenly distributed." There are restaurants already utilizing this technology. The cost of the robot to take the place of simple tasks is affordable and will save money for many restaurants. You can lease a robot for $1,000 per month. If the average wage for a host, busser, or food runner is $15 per hour you need to save .65 hours per month. This doesn't even consider payroll taxes and worker's compensation insurance. A restaurant broker such as myself can only ask, who shouldn't take advantage of this?
This restaurant broker also saw technology that will allow your customers to use QR codes, not just view the menu on their phone, but enable the guest to place orders and pay on the phone. Have a robot seat the guest and run the food and you can cut server and host hours significantly. These systems can be tailored for QSR, Fast- Casual, or full-service restaurants. By the way— the robot never calls out sick or takes a cigarette break. Even better, restaurants using these or Kiosks for ordering have increased per person averages by 8% due to auto-generated upselling built directly into the system.
Other labor savings items included rotating pizza ovens, not conveyor ovens, but ones with pizza stones that rotate. These ovens will allow you to serve the best quality pizzas with a pizza cook that does not have to be as skilled, thus saving labor dollars. I saw systems that will allow customers to pick up food with no employee interaction. All of these cost money, but the good news is that a good restaurant broker has relationships with lenders who will fund all the equipment above. Most of the above pay for themselves immediately. Also on display was less technical equipment that will reduce prep cook time. Dicing, chopping, slicing, and more are done with newer and more efficient equipment. There are many products being developed to reduce labor hours and the skills necessary to work in our kitchens.
No restaurant show visit would be complete without checking in on new menu trends. Walking this show revealed a strong emphasis on plant-based options. I tried plant-based chicken, meatballs, fish, ice cream, cheese, and many others. The flavor and textures are getting better and better. This restaurant broker learned that there is a place on your menu for these options—Something for everyone.
Overall, this restaurant broker left the show more confident in our industry's future than when I showed up. The future is here, and you better embrace it if you want to thrive in the years that lay ahead.
Looking for a restaurant broker to help you sell your restaurant? Receive a free valuation of your restaurant when you contact a Certified Restaurant Broker® near you.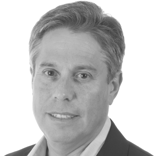 Ken Eisenband, Certified Restaurant Broker®, CBI leads two offices for We Sell Restaurants in Broward and Palm Beach Counties in Florida with distinction and directs a team of Restaurant Brokers as a multi-unit owner. He is a member of the Business Brokers of Florida (BBF), where for multiple years, he has received the prestigious Dealmaker Award. Ken is licensed by the Florida Real Estate Commission as a broker and is an associate of the Boca Raton Chamber of Commerce and the Restaurant Vendors Association. Previously, Ken was a multi-unit supervisor for Ruby Tuesday's, overseeing the opening of 25+ units, and has owned two independent restaurants, one of which was voted Best of Palm Beach County in 2009 by the readers of the Sun Sentinel.