Finding a restaurant buyer may be the easy part when selling a restaurant. What most sellers do not spend enough time considering is the role of third parties to the transaction. This can include the franchisor but most frequently, means the landlord.
The primary impediment to selling your restaurant is the guy getting your rent check each month. That is why our award-winning book Appetite for Acquisition has an entire chapter titled, "The Landlord is Not Your Friend." That holds true when initially leasing the space and again when selling your restaurant.
For most parties selling a restaurant, a new lease is not an option, nor should it be. The language of your lease includes a section titled, "Assignment and Subletting" that outlines the terms for assignment of the existing lease. That means the original terms convey to the new buyer including any options terms. These are often valuable terms at lower than current market rates and important to keep in place. Most restaurant buyers and anyone getting an SBA loan for buying a restaurant will need at least ten years of lease term (including options) to qualify for lending.
Here are five must know facts about selling a restaurant when a lease transfer is involved. Understand these conditions before attempting a transfer or assignment of your lease or make sure a professional Certified Restaurant Broker is involved to assist with these steps.
Restaurant Lease Transfer is not easy
Assuming that you can call the landlord and tell him about the new tenant and have that result in a quick and easy assignment is a naïve approach. That lengthy agreement you signed many years ago gives virtually all authority and places all the power in the landlord's hands to approve or deny an assignment. They control the cost to transfer, the time to transfer and obviously, the terms of any agreement to transfer or assign the existing lease. Want to hear some horror stories on this topic? Don't get us started. We Sell Restaurants and our expert restaurant brokers can attest to dozens of instances where a landlord has sent a deal crashing to the ground.
In a recent instance, the landlord spent three months exacting information from the buyers, requested a $,60,000 transfer fee and then denied the request since he had shopped their offer to another party to drive up the rent on the space. What could our client focused on simply selling a restaurant do? Absolutely nothing. They are stuck without the ability sell since there were only two years left on the term. They must simply wait it out and leave the location.
It is no wonder that buyers and sellers are resorting to getting a strong attorney involved on the lease transfer process because of bad acts on the part of the landlord.
The package is critical when Seeking the Assignment of Restaurant Lease
The second thing anyone selling a restaurant must know when proposing a lease transfer is the importance of the buyer package. A landlord will typically request a full application, personal financial statement and consent to credit check, business plan, tax returns and more to transfer a lease. They will often request the purchase agreement, so they know what someone selling a restaurant is receiving on the deal.
Are they entitled to all that information? Unfortunately, the answer may be yes to most of this. The purchase agreement may not be something they are entitled to and read your lease carefully before giving it up. They are allowed to do their financial due diligence and understand the experience of anyone applying for space in their center. Getting their package right the first time will cut down on the games landlords play in approving or failing to approve a new restaurant lease tenant when you are selling a restaurant.
Buyers should complete the document in its entirely. Make sure all forms are typed, never handwritten. Landlords will request backup documentation such as bank statements to verify any balances stated on the personal financial statement. Make sure these are included.
Submit any required lease transfer fees. They won't start processing an assignment until fees are received. It's a best practice to submit the application both electronically and in paper. Track the delivery using a paid service with a receipt so you can verity when it was submitted. The last thing you want to do is fail to approve a lease transfer because you didn't get the paperwork right.
Restaurant Lease Transfers Do Not Automatically Relieve a Restaurant Seller of the Guarantee
If you are selling a restaurant, you must understand the original terms of your personal or corporate guarantee language. The financial obligations may well survive assignment of the lease. The same is true for someone buying a restaurant. You have the greatest leverage over any form of a personally guarantee at the outset of the lease, not upon transfer. A personal guarantee is almost always required by a landlord.
Do not expect landlords to play fair. Frequently landlords will attempt to retain the seller on the guarantee unless you have negotiated up front, the conditions under which you will be removed. Even when it is negotiated up front, We Sell Restaurants has seen multiple instances of landlords conveniently "overlooking" this very material fact and drafting assignments that retain the seller on the lease.
If you are a franchise, double check any form of a "lease rider" the brand may have inserted into the lease. This may allow a transfer or assignment without specific landlord consent to a new franchisee. We have seen multiple instances where landlords try to ignore these riders and attempt to turn down approved franchisees or raise rates in a transfer when there is clear language that they are not permitted to do so. However, absent any form of an agreement previously reached and outlined in the lease, most landlords will try to keep the old party on the guarantee.
Are there ways to minimize the guarantee? Yes. You, your attorney, or your Certified Restaurant Broker can attempt to minimize the amount of the guarantee a seller remains subject to. They can work to cap the guarantee to a specific amount or have it removed after the initial term or otherwise keep the liability limited to the new buyer. If the new buyer has superior financials to the seller, this is less of a concern as they will always go after the biggest fish first. If a seller has the greatest assets, it's best to negotiate this down first
If the landlord refuses to relieve you of the liability, you can circle back to the buyer for what's commonly termed a 'wrap-around' or indemnification. This legal agreement can allow a seller to pursue a restaurant buyer personally against some form of secured assets if the buyer defaults, leaving the landlord to pursue a seller that's no longer operating in the space.
Landlords have no incentive to transfer.
It is best for anyone selling a restaurant to know up from this fact about restaurant leases. Landlords have absolutely zero incentive to cooperate or assist in a transfer. The money for a landlord is made by his representative by leasing a new restaurant space. In the case of the transfer, he or she, has a tenant in place. Anyone selling a restaurant is already paying rent and most have a personal guarantee. Ergo, there is absolutely no financial incentive to do anything as it relates to an assignment. For that reason, landlords drag their feet, refuse to move and overall serve as biggest impediment to ta transfer on a restaurant space for sale.
Landlords Routinely Ignore Time Frames and Requests to Transfer a Restaurant Lease
The last thing to know when selling a restaurant is that landlord cannot, will not, and typically refuses to move on anything other than their own time frame. This is related to the point above. They want their representatives leasing new restaurant space and their legal teams drafting new leases, not dealing with those already in place. Without a financial incentive to act, they work in their own time.
That leaves countless restaurant buyers and sellers stranded while they wait on this transaction to occur. What are the pressure points you can bring to bear? First, leverage your relationship with the local representative if you have a good one. Secondly, ask the franchise leasing department to intervene on your behalf. Lastly, go up the chain of command. As a restaurant broker, I frequently resort to a google search of the VP or Senior VP for the area to escalate a claim to move. This sometimes works and in some cases, angers the assignment team so much, they will just slow walk it more.
If you are selling a restaurant and have been patiently waiting and making professional requests for follow up and follow through with no response, it may be time to involve an attorney to ask why they are failing to meet the lease language that in most cases states they "may not unreasonably withhold consent."
That's it. Better to be armed and ready with information than be taken advantage of by the many landlords holding restaurant lease assignments hostage. Need help in getting your restaurant lease transferred? Reach out to the experts at We Sell Restaurants. You are in a better position in selling a restaurant and getting the assignment since you just learned these five must know facts about restaurant leases.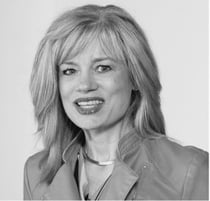 Robin Gagnon, Certified Restaurant Broker®, MBA, CBI, CFE, is the co-founder of We Sell Restaurants, a brand that has carved an unparalleled niche in the industry as the nation's leading and only business broker franchise focused on restaurants. Under Robin's leadership, We Sell Restaurants has grown to 45 states where it dominates the restaurant for sale marketplace, including franchise resales, delivering on the founder's vision to Sell More Restaurants Than Anyone Else. We Sell Restaurants was named one of the most influential suppliers and vendors in the country by Nation's Restaurant News and has earned a position on INC 5000's list of fastest growing privately held companies. Franchisees of We Sell Restaurants surveyed by Franchise Business Review placed it 25th in the nation in franchisee satisfaction.

Robin is the Chair of the Women's Franchise Committee of IFA and is a member of the IFA Board of Directors. She is also an MBA and Certified Franchise Executive (CFE) and has her CBI (Certified Business Intermediary) designation from the International Business Brokers Association. She co-authored Appetite for Acquisition, a small business book award winner in 2012 and contributes frequently to industry press appearing in Forbes, QSR, Modern Restaurant Management, Franchise Update, and others. She has appeared on The TODAY Show as a restaurant expert and Entrepreneur Magazine has named her to their list of the "Top Influential Women in Franchising."