In today's digital age, social media has become an indispensable tool for restaurant owners to connect with customers, build brand awareness, and boost business. With the right strategies, you can turn your social media presence into a dynamic marketing platform that drives customer engagement and loyalty.
Most importantly however, savvy restaurant owners use this channel to drive business, highlighting limited time offers, and creating demand for the restaurant. In this article, we'll explore essential social media strategies tailored to the business model.
➡See Also - Tools and Templates for Selling Your Restaurant
Choose the Right Platforms
The first step in the social media journey of restaurant owners is selecting the most appropriate platforms for your business. Not all social media platforms are created equal, and the ones you choose should align with your target audience and the type of content you wish to share. Each platform may also have a slightly different "personality", meaning that the content you share on one platform may vary from content you share on another. Take a look:
Instagram: Known for its visually appealing content, Instagram is a go-to platform for foodies. Restaurant owners use it to showcase culinary creations, share vibrant photos of favored dishes, and use Stories to provide behind-the-scenes glimpses of the operations. Let the pictures of your dishes and happy customers speak for themselves!
Facebook: With its extensive user base, Facebook offers a versatile platform for restaurant owners to engage with fans of the business, (your audience). Create a business page, share updates, promote events, and engage in conversations with customers. Highlight promotional specials such a "Margarita Monday", "Taco Tuesdays" or other events to drive traffic offline and into the store.
Twitter: Restaurant owners use Twitter for quick updates, real-time engagement, and sharing news about the restaurant. It's a great platform for addressing customer inquiries and participating in trending conversations.
TikTok: Restaurant owners that are up to date on technology and ready to tap into a younger demographic, should consider TikTok. Create short, entertaining videos showcasing your restaurant's personality and signature dishes. Jump on trending audios, dances, and "challenges" to make your business a recognizable one.
High-Quality Visual Content
In the restaurant industry, visual content is king. Your social media profiles should be a feast for the eyes, drawing customers in with stunning imagery and videos of your culinary delights. Here are some tips for restaurant owners to take advantage of these platforms.
Invest in Professional Photography: Hire a professional photographer to capture the essence of your dishes. High-quality visuals can make a significant impact. Use of brand colors and iconic imagery can cement your brand elements in the consumer's mind. Take a look at a brand like Biscuit Belly (@biscuitbellybiscuits on Instagram) to see a great example of brand colors and graphic elements in use. This small brand with just nine locations has 20,000 followers online.
User-Generated Content: There is a contemporary phrase, "the phone eats first" to describe how current consumers interact with their plates. Many will photograph their meals before diving in for a bite. Restaurant owners should take advantage of this cultural phenomenon and encourage customers to share their dining experiences on social media using your branded hashtag. Repost user-generated content to showcase authentic endorsements.
Video Content: More than 80% of all internet traffic today is video, meaning that users are consuming video more than any other type of content on the internet today. Restaurant owners should have a mix of static and video content across all platforms to encourage customer engagement.
➡Read also – How Technology Can Improve the Value of Your Restaurant
Consistent Branding
Restaurant owners, performing social media tasks on their own or outsourcing to a third party should retain control over the brand. Maintain a consistent visual identity across all your social media channels to reinforce your brand identity and make it easily recognizable. Ensure that your restaurant's colors, fonts, and logos are the same across platforms.
Engage with Your Audience
Restaurant owners should remember that social media is a two-way street. Engage with your followers by responding promptly to comments, messages, and reviews. This is especially true of negative reviews. Engage in conversations, express gratitude for positive feedback, and address any concerns professionally and promptly.
Harness the Power of Hashtags
Hashtags are a simple yet effective way to increase the visibility of your posts. Restaurant owners should research and use relevant and trending hashtags in your niche or location to reach a broader audience. Create a branded hashtag specific to your restaurant to encourage user-generated content. Focus on five to eight hashtags that include geography, concept, and other keywords within your target market.
Consistent Posting
Consistency is key to maintaining an active and engaged following. Create a content calendar and schedule posts in advance to ensure a steady stream of content. Share updates about menu items, promotions, events, and behind-the-scenes glimpses to keep your audience engaged. Depending on your restaurant's marketing budget, restaurant owners may choose to handle on their own or consider hiring a social media manager to create and handle content for your business.
Promote Special Offers
The most direct way to drive traffic to your location for restaurant owners is to use your social media platforms to promote special offers, discounts, and promotions. Consider creating exclusive deals for your social media followers to incentivize them to visit your restaurant.
Utilize Stories and Live Videos
Stories (on platforms like Instagram and Facebook) and live videos (on platforms like Instagram Live and Facebook Live) provide a real-time connection between the staff, the food, restaurant owners, and your audience. Use this technique for announcements, behind-the-scenes footage, live Q&A sessions, and interactive content that keeps interested patrons visiting both your online pages and physical location.
Paid Advertising
Restaurant owners looking to build a following may consider allocating a budget for paid advertising on social media. Platforms like Facebook and Instagram offer targeted advertising options to reach specific demographics and interests. This can be especially useful for promoting events or reaching a larger audience for larger events at your restaurant. The audience can also be based on location, like zip code, to make sure those in your neighborhood are exposed to your business.
Analytics and Insights
After all this work is performed by restaurant owners, they should then monitor the results. Look at the performance of your social media efforts using analytics tools provided by the platforms. Track metrics such as engagement rate, reach, and follower growth to assess what content is resonating with your customers and adjust your strategy accordingly.
Everyone has an opinion on the best time to post. Don't get so caught up in the experts that you ignore the real data on your business. The best time to post content for your audience is during times that they are active on your social media platforms. Reviewing audience insights can give you an idea of the times of day and days of the week that your followers are most active on the channel. Schedule your content and engage with followers during these active times to increase engagement.
Collaborate with Influencers
Restaurant owners should form partnerships and collaborate with local influencers or food bloggers who have a significant following. Someone with 20,000 followers that is writing local reviews has replaced the newspaper as a way to share information. They could be a great way to drive traffic to your restaurant, promote the business to a wider audience and provide authentic reviews and recommendations. These micro-influencers are often less expensive than you might thing and some will simply consider a trade such as restaurant gift cards for their efforts.
Social media is a powerful tool for restaurant owners to connect with customers, showcase their culinary creations, and boost business. By choosing the right platforms, creating high-quality visual content, engaging with your audience, and leveraging various strategies, you can turn your social media presence into a vital marketing asset for your restaurant. Stay consistent, adapt to changing trends, and keep your audience engaged to reap the full benefits of social media marketing in the restaurant industry.
Looking to sell or expand your restaurant concept after implementing these ideas to get noticed online? Connect with a Certified Restaurant Broker Near You Today!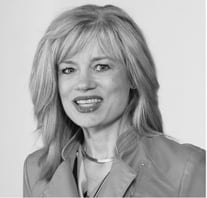 Robin Gagnon, Certified Restaurant Broker®, MBA, CBI, CFE, is the co-founder of We Sell Restaurants, a brand that has carved an unparalleled niche in the industry as the nation's leading and only business broker franchise focused on restaurants. Under Robin's leadership, We Sell Restaurants has grown to 45 states where it dominates the restaurant for sale marketplace, including franchise resales, delivering on the founder's vision to Sell More Restaurants Than Anyone Else. We Sell Restaurants was named one of the most influential suppliers and vendors in the country by Nation's Restaurant News and has earned a position on INC 5000's list of fastest growing privately held companies. Franchisees of We Sell Restaurants surveyed by Franchise Business Review placed it 25th in the nation in franchisee satisfaction.

Robin is the Chair of the Women's Franchise Committee of IFA and is a member of the IFA Board of Directors. She is also an MBA and Certified Franchise Executive (CFE) and has her CBI (Certified Business Intermediary) designation from the International Business Brokers Association. She co-authored Appetite for Acquisition, a small business book award winner in 2012 and contributes frequently to industry press appearing in Forbes, QSR, Modern Restaurant Management, Franchise Update, and others. She has appeared on The TODAY Show as a restaurant expert and Entrepreneur Magazine has named her to their list of the "Top Influential Women in Franchising."