Check out some upcoming restaurant industry trends for 2023. We Sell Restaurants explores various franchise models and the latest restaurant market trends to showcase why the food industry is your next best investment.


Restaurant Industry Outlook
The pandemic outbreak prompted the foodservice industry to rethink traditional business methods. Restaurant operators had to close dining rooms, furlough staff, and cut menu items in an effort to retain sales. They relied on curbside pickup, delivery, and government bailouts to stay in business. At least 90,000 closed their doors permanently or long-term because of the pandemic, according to the National Restaurant Association.
Although the rate of COVID, flu, and RSV is surging this winter, the pandemic's impact on the restaurant industry is waning. The widespread availability of vaccines and the lifting of mask mandates rejuvenated the industry. Customers are returning to indoor dining, and restaurant sales are climbing.
As the threat of the pandemic lessens, other challenges are cropping up. High food costs, labor shortages, and skyrocketing inflation are having a major impact on the industry. Operators pared down menus and raised prices to boost their bottom line.
Despite higher menu prices and rising inflation, the state of the restaurant industry is bright. The foodservice industry was forecast to reach $898 billion in 2022, according to the National Restaurant Association. While economists warn about a looming recession and customers reduce spending, eating and drinking places added a net 62,100 jobs in November, marking the 23rd consecutive month of job growth, the National Restaurant Association reports. Although the industry reported gains, staffing levels are still not back to pre-pandemic numbers.
Restaurant Trends
The impact of the pandemic and consumer preferences is prompting innovations in technology and service to improve sales and cope with hiring shortfalls. The high cost and limited availability of real estate is also causing the food franchise industry to focus on adaptive growth as they expand or resell.
Meal prep: People want help in the kitchen and are relying on restaurants to cut the hassle out of mealtime. At least 70% of Generation Z and Millennials are relying more on restaurant-prepared items as part of the meals they make at home, the National Restaurant Association reports. The world-famous Katz's Delicatessen offers a Reuben Package that features two pounds of sliced pastrami, rye bread, pickles, Russian dressing, and sauerkraut. California Pizza Kitchen sells take-and-bake pizzas, and Auntie Ann's sells a DIY at-home pretzel kit.
Subscription services: With everything from dog food to cleaning supplies available via subscription, it's not surprising to see restaurants start exploring the benefits of offering prepaid meal plans. Meal subscriptions are one of the latest – and lucrative – restaurant industry trends that help build a loyal customer base.
Self-service: The pandemic outbreak, hiring shortages, and consumer preferences are speeding up the restaurant industry's adoption of new technology to enhance service. Many chains are launching contactless service opportunities. Younger generations prefer the convenience of contactless service. Quick-service chains like McDonald's and Chipotle are even adopting contactless drive-thru ordering lanes at some locations.
Automation: To cope with hiring shortages, restaurant industry trends indicate eateries are turning to technology to help streamline back-of-the-house operations. Relying on robots to flip burgers or slice vegetables can free up staff to serve customers and improve consistency.
Loyalty programs: The popularity of loyalty programs continues to grow as customers search for ways to cut costs. Offering discounts and deals to loyal customers is an easy way to help restaurants build repeat business. It's a cost-effective marketing strategy when advertising budgets are limited.
Focus on carbon footprint: As concern for the environment rises, operators will continue to do their part to offer sustainable packaging and limit waste. Many operators permanently adopted digital menus to reduce costs and eliminate the hassle of updating menu boards when they make changes.
We Sell Restaurants Provides Restaurant Industry Opportunities
We Sell Restaurants offers jobs for former restaurant managers who are searching for a fresh start but want to remain part of a thriving industry. Our franchise brokers help people achieve their dreams of restaurant ownership. To get started as a franchise broker, you only need a home office with high-speed internet access and a low initial investment ranging from $70,625 to $105,400. We offer all the training and tools you need to launch a promising career supporting the restaurant industry.
To learn more about restaurant industry trends and joining the We Sell Restaurants team, contact us to find out more information about our business brokerage services.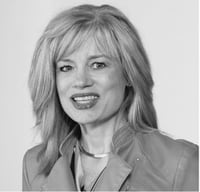 Robin Gagnon, Certified Restaurant Broker®, MBA, CBI, CFE is the co-founder of We Sell Restaurants and industry expert in restaurant sales and valuation. Named by Nation's Restaurant News as one of the "Most Influential Suppliers and Vendors" to the restaurant industry, her articles and expertise appear nationwide in QSR Magazine, Franchising World, Forbes, Yahoo Finance, and BizBuySell. She is the co-author of Appetite for Acquisition, an award-winning book on buying restaurants.