One of the most important questions we ask folks who are on the journey to buying a restaurant is, "What kind of concept are you planning?" Some people don't have a firm idea yet and are simply looking through our listings, gathering ideas and fueling their dream. But when ideas start to coalesce with types of food, style of ambience, and a workable budget, a concept takes shape. Finalizing essential details like location, size, and improvements come with the search for just the right space. Before you know it, your sign is up, the doors are open, and customers are posting rave reviews with their selfies.
Restaurant Ownership Options: Franchise or Independent
Two ownership options in the restaurant industry easily direct your preliminary concept considerations: franchise versus independent. Concepts crystallize faster if you're a franchise-minded entrepreneur; though opportunities vary greatly in food and style, you won't need to decide things like the theme or menu. Conversely, independents maintain full control over creativity, resulting in concepts as unique as the individual owners.
Franchise restaurants come with a proven concept formula, brand recognition, training, and support network. Franchisees pay for such benefits through royalty (and often marketing) fees, established as a percent of gross sales. Up-front costs to start a new franchise can total hundreds of thousands of dollars, whereas purchasing a franchise re-sale is a frequent 'short-cut' into the partnership. One of several caveats to look for is called a refresh — updating your restaurant after it's been open awhile so it adheres to the franchises new design theme changes. While it does keep your business fresh, it can cost unexpected thousands.
Though franchise owners operate with autonomy, they're always part of a family-centric model that lends to higher success rates. According to SBDCNet, National Information Clearinghouse of the U.S. Small Business Administration, the first-year franchise survival rate is about 6.3% higher than the survival rate of independent businesses.
Despite the many franchise perks, independent ownership still represents over 50% of all US restaurants, according to the NPD Group's 2021 ReCount® Survey. Though independents assume full responsibility for all operations, and the risk for failure is slightly higher, the flexibility for decision-making and 100% profit retention are worthy trade-offs.
Restaurant Concept Choices: Food, Theme, Location and Budget
Location, location, location. It must be right for the concept, fit in the budget, be easily accessible for patrons, and distant from competitors. While it's obvious a casual café located on a busy pedestrian corner with parking garage across the street will do much better than one on a side street with limited pedestrian traffic, some lessor known location caveats include:
Time requirements: A mandated 11pm close isn't ideal for a boisterous bar.
Lease tenure: If the remaining term is less than 2 years, consider having your broker negotiate a new lease rather than you assuming the existing — otherwise you may be forced to relocate, or worse, close down.
New development: The first tenants that lease in a spiffy new building can often secure lower rent but their operating budget must also sustain waiting longer for patrons to discover their newly developed location.
Size: Even when the location is perfect, if the space is too large for your concept, sales may not cover the higher rent. Similarly, a space that is too small can jam the kitchen and frustrate customers waiting too long for the too few available tables.
Don't let these basics overwhelm you. You're embarking on a fantastic journey that can lead to the most satisfying years of your life! The more you understand your choices, the more confidently you can embark on your dream.
Know Yourself, Know Your Audience.
An important step in buying a restaurant, take time to consider your strengths, weaknesses, goals, and challenges. Then, think about who your restaurant will cater to. Be honest with yourself over some basic questions early in the process; it will simplify your search for the right space and lend greater success to your new restaurant!
How well do you work with others? Are you comfortable as a group leader or do you prefer an independent work style? Only you know if you're happier creating culinary masterpieces in a kitchen with a sous chef, prep staff, and expediter, or if engaging with customers, managing the dining room, and assisting wait staff is more your forte. It's also important to acknowledge your strengths, and weaknesses: are you tech-savvy enough to operate modern POS systems, or is pencil and paper still your go-to?
Once you've narrowed things for your initial concept choice, it's critical to know what type of customer you want to serve. Blue collar workers hungry for meatloaf, mashed potatoes, and gravy, or young professionals seeking seared ahi over quinoa and greens? A new mother grabbing a morning snack and chai latte after yoga, or couples on a date who want wings, burgers and beer?
Traditional Restaurant Concept Styles
Restaurant styles are nearly as varied as the ingredients that comprise its dishes. Traditional concepts are simpler to pinpoint than 21st century restauranteurs' amorphous styles. Such modern-day owners are answering to a vast, growing audience: foodies with adventurous taste buds ripe for international flavors and eclectic dishes. An equally tall order is the trend of diners seeking locally and regionally sourced food that result in shorter, more transparent supply chains. Think community gardens, sustainable seafood, and clean eating.
No matter whether you dream of a mom-and-pop style diner or art gallery-esque theme serving seasonal Middle Eastern street foods, here are some basic concepts to get you started:
Fast Food (also known as Quick Service Restaurants, or QSR): convenient and affordable for customers, offering food to be eaten on the go; limited ingredients lend to higher quality control for the owner; easiest to maintain a low but reasonable profit margin;

most suitable to burgers, subs, fried chicken, tacos, fries, limited desserts; alcohol rarely served.

Café: primarily light fare with extensive alcoholic and non-alcoholic beverages; think wine bar with tapas, or coffee house with savory and sweet options; profits tend to be higher than concepts with complicated food prep; minimal décor; fewer staff.
Casual: fairly quick but with sit-down table service; informal and friendly atmosphere; theme contributes to overall dining experience; may include combination counter-service and wait-staff ordering; higher prices than QSR thus greater profit potential; suitable for all types of cuisine; alcohol usually served and a significant profit contributor; can become a destination for celebrations and larger gatherings, lending to higher profits from alcohol and dessert orders.
Fine Dining: formal ambience and highly attentive service; exceptional cuisine with artistic plating; rarer food selections and combinations; often multi-course Prix Fixe menus with optional wine pairings; patrons come for the experience as well as the tastes — they want to 'see and be seen'; potential for elevated reputation, premium ratings, and high profits.
Bar / Lounge: intentionally established for socializing with focus on alcohol; food varies from light fare and small plates to broader menu with specialties and easy-to-eat entrees; sports taverns present a modern-twist and exceptional opportunity to foster community loyalty; smaller spaces hold potential for quick-serve foods not requiring vent-hoods like charcuterie and canned specialties. Read more on How to Buy a Bar here.


Now that you know more about restaurant concepts and have made a few preliminary decisions, it's time to go shopping. The Certified Restaurant Brokers at We Sell Restaurants are highly trained to help you navigate the varied listings, negotiate an offer, assist through Due Diligence, lending, franchise application and training if applicable, and close on the deal. There's nothing quite like the thrill of watching your sign go up, preparing for your opening night, and seeing folks enjoy your concept, yes, YOUR concept!
Download our free guide to Buying a Restaurant or start browsing hundreds of restaurants for sale online to take the next steps towards restaurant ownership.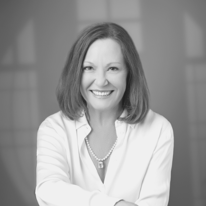 Emily Benedict, Certified Restaurant Broker® is a franchise partner in Charleston, South Carolina. Born and raised in downtown Charleston, she has decades of direct exposure to the city's culinary explosion. Emily studied Merchandising and Business at Pratt Institute NY and Psychology at Hood College MD. Her professional experience includes 7 years as a top producing Realtor, and over 20 years as a commercial contracting partner and business development consultant. Emily also owns a legacy tourism publishing company that produces travel guides and maps, keeping her in frequent communication with tourists, new residents, and area restaurant and bar owners. As a Certified Restaurant Broker she strives to build trust, maintaining client customer relations and loyalty through honest, and sincere communication.