If you're looking to buy a bar, there are some things you need to know. The process can be tricky, and if you're not careful, you could end up making a mistake that costs you time and money. In this article, we'll walk you through the do's and don'ts of how to buy a bar. We'll give you some tips on what to look for, and we'll tell you what to avoid. So whether you're just starting your research or you're ready to make an offer, read on for the information you need to buy a bar that's right for you!
When you're looking to buy a bar, the first thing you need to do is figure out what kind of business you want. Are you looking for a neighborhood dive bar, or a more upscale establishment? Once you've decided on the type of bar you're interested in, it's time to start your search.
There are a few different ways to go about finding a bar for sale. You can look online at sites like WeSellRestaurants.com for a full assortment of bars for sale. You can also check sites like BizBuySell or Bizquest to location bar for sale opportunities. If you're not sure where to start, try contacting a Certified Restaurant Broker. A broker can help you find bars that are for sale in your area and give you some guidance on the process of buying a bar.
Once you've found a few bars that you're interested in, it's time to start doing your research. You'll want to find out everything you can about the bar, including its financials, licenses, and permits. A Certified Restaurant Broker will have all this information available. You should also visit as a secret shopper under the terms of any confidentiality agreement on non-disclosure you will sign on the business. This is to protect the owner's interest and you can learn more about why a confidentiality agreement is required at this link.
Once you've visited as a secret shopper without asking any questions of the staff or owner, then you set up a face to face meeting. The owner will be able to tell you about the day-to-day operations of the business and any challenges they've faced. If you violate confidentiality, you could not only be legally liable, but your prospects for this location will definitely be limited as both the Restaurant Broker and Owner will view you as untrustworthy. That's why your Restaurant Broker sets up the meeting with the current owner of the bar for sale.
Once you've done your research and you're ready to make an offer, there are a few things to keep in mind. First, be sure to have all of your financing in place before you make an offer. You don't want to lose out on a bar because you can't get the financing you need. Your Restaurant Broker will have resources for funding your bar for sale purchase and tips for how to buy a bar with little or no money down are available at this link.
Be realistic about the price you're willing to pay. It's important to remember that you're not just buying the bar, you're also buying the liquor license, fixtures, and equipment. Finally, don't be afraid to negotiate. The seller may be open to negotiating on price.
5 Do's When Buying a Bar
1- Do make sure you are familiar with liquor license requirements when buying a bar. It's a critical step. Your background (or the liquor license holder) must be free of any felonies and in some cases, even misdemeanor charges. There will be a background check performed by the state licensing board. You must also submit fingerprints.
2- Do hire professional help. While you are becoming more knowledgeable by reading this article on how to buy a bar, remember that is is general information. It is best to have an experienced resource on the ground unless you are fully comfortable with the liquor license requirements. There are resources commonly referred to as liquor license facilitators or attorneys that specialize in preparing the application and the necessary requirements.
3 - Do know that in some states, you are even required to meet with the neighborhood as part of the requirements for a liquor license. This occurs in Atlanta for example where NPU's - Neighborhood Planning Units meet with all liquor license applicants and the affected neighbors can question you about your concept, hours and more. Be ready to share the vision of your business as part of your preparation in how to buy a bar.
4 - Do know the differences between the types of licenses offered. There is a substantial difference in serving liquor by the drink versus beer and wine only. In some states a liquor by the drink license also includes the ability to sell package goods or drinks on the go - even more common since the pandemic changed laws for allowing drinks to be delivered or placed in to-go cups. The requirements for the number of seats, amount of parking and other items related to the physical structure of the bar may play into the regulations for which type of alcohol service you can offer. All of this is critical in knowing how to buy a bar if your concept requires full liquor service but the current business only serves beer and wine.
5 - Do make sure you use an attorney for the closing process who performs a lien search on the business and requires a sales tax clearance letter. This is a letter from the state licensing authority issued in every state that proves the current owner does not have any lingering sales tax liability. This is critical in how you buy a bar since sales tax liability is the one type of the previous owner's debt that does transfer to a new owner. You will not be able to get a new alcohol license issued (or a transfer if the state allows this) with any money owed for past due sales tax. This must be handled by a competent attorney at the closing table.
5 Don'ts When Buying a Bar
1- Don't reveal to anyone besides a trusted advisor (a CPA or attorney) that you are considering buying the bar for sale. You will, in most cases be subject to the terms of a confidentiality agreement on non-disclosure agreement described more fully in this article. This protects the seller from the word getting out that his business is for sale which can affect his business.
2 - Don't over-visit the business and park yourself at the bar each night studying the business. The analysis of a business takes place through the financial due diligence process. All you do by making the employees suspicious about a pending sale is damage the future prospects of the bar since you may lose valuable employees or put your new employee/employer relationship at risk.
3 - Don't attempt to buy a bar without being fully knowledgeable about the liquor license requirements. This will include fingerprinting and a background check. That includes both you and any partners. You don't want to place an offer and start down the path of approval only to find out your business partner has a conviction in his background that will keep you both from realizing your dream.
4 - Don't use the shortfalls you observe affect how you negotiate the deal. For example, if you observe a bartender pocketing cash instead of ringing it into the till, it's obviously a matter of concern. You may observe those serving drinks with checking ID's. Using these shortcomings as a tool to drive down the pricing won't work with the seller. He will see it as insulting. You may anger the seller and disrupt negotiations. You must remember that you are buying based on past performance. The "up-side" goes to you when you take over improve all the operations.
5 - Don't make an offer without lining up your financing in advance. This includes both the purchase price as well as any necessary renovations or working capital you'll need to get the business open and running. Buyers who are not able to demonstrate they have access to the required financing will find it difficult, if not impossible, to buy a bar successfully.
Now that you know the do's and don'ts of how to buy a bar, you're ready to start your search for the perfect business. Remember to consult with an experienced Restaurant Broker who will have resources like attorneys specializing in liquor licenses or liquor license facilitators. They will also have lenders that specialize in the hospitality space as this pool is more limited than for restaurants at large and other businesses.
A Certified Restaurant Broker can be an invaluable resource in helping you find the right bar for sale and providing due diligence materials and advice on local resources for the business and the real estate if that is involved.
When you're ready to get started, we can help. We are experts in the sale of bars and restaurants and have successfully closed deals in many markets across the United States. Give us a call today at (404) 800-6700. You can also see all the bars for sale nationwide at this link.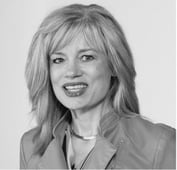 Robin Gagnon, Certified Restaurant Broker®, MBA, CBI, CFE is the co-founder of We Sell Restaurants and industry expert in restaurant sales and valuation. Named by Nation's Restaurant News as one of the "Most Influential Suppliers and Vendors" to the restaurant industry, her articles and expertise appear nationwide in QSR Magazine, Franchising World, Forbes, Yahoo Finance, and BizBuySell. She is the co-author of Appetite for Acquisition, an award-winning book on buying restaurants.