When you are looking to purchase a restaurant franchise business, there are a lot of factors to consider. For many buyers, the reasons to buy outweigh the benefits of building from scratch making this an appealing choice. In this article, we will discuss five reasons why Buying a Restaurant franchise business might be the best decision for you!
Reason 1: Immediate Earnings on the Books (and Lending)
Those in the market for franchise restaurants for sale are often seeking immediate return on their investment in the way of earnings, rather than waiting to find a location, build out a store and wait for the profitability to build over time. When you acquire an existing business, there is less doubt since the business will have generated cash flow in its operations over the prior years.
You should still do your due diligence to verify the sales and earnings, but this is a process that will be much simpler than starting from scratch. When you build from scratch, you prepare what is known as "pro-forma" which is an estimate of future earnings based on a number of assumptions. This can be a complex and time-consuming process. You have no way of knowing if you are calculating the correct numbers in your model until you actually open the store.
A restaurant franchise business for sale like the ones featured on We Sell Restaurants are not startups. They have years of history and a track record of producing results. You can see exactly how they performed with no guesswork. That's why SBA lenders and conventional bank lending is available on these opportunities. Earnings are provable and, on the books, so the ability for a borrower to repay any loan is easy to assess. Expect to need a down payment of roughly 10% - 20% down and a term of ten years for SBA lending on restaurant franchise business for sale opportunities.
Reason 2: Existing Customers
Another key factor to consider when looking at franchise restaurants for sale is the customer base. A business with an existing customer base means you can market immediately. This can help you take advantage of the current earnings and provide a way to grow. Loyalty programs where customers receive benefits for shopping over time can be used to retain existing clients and up-sell them with more products ore greater frequency. Asking existing clients for referrals is another way to mine that customer base. In a startup situation, each new customer is a hard won battle to be won while those buying a restaurant franchise business that already operates has a built in clientele to leverage.
Reason 3: No Delay in Opening
When you purchase a franchise restaurant that is already up and running, there is no delay in opening. This can be an important factor when you are looking to get started quickly or earn an immediate return on your investment. This is sometimes referred to as "cash on cash," meaning that business that is generating cash flow of $100,000 may be acquired with a down payment of just $50,000 down. That means the restaurant franchise business for sale will generate two dollars of cash flow for every one dollar of initial investment. That is the cash on cash return. In addition, with a startup, there can often be delays in construction, permits and even staffing. By purchasing an existing business, you can avoid these delays and get started immediately.
Reason 4: Known Restaurant Franchise Brand
When you purchase a franchise, you are buying into a known brand. This can give you an immediate advantage in terms of marketing and name recognition. A well-known brand can provide a level of comfort for customers that may be new to the business. They know what they can expect in terms of quality and service when they visit your restaurant. Now you have the benefit of a known brand in an established location with calculated cash flow. That is a much less risky scenario than a start up on unbranded location that is not well known to customers.
The franchise business model is a proven one. It is frequently referred to as being in business FOR yourself but not BY yourself. You're not alone since the franchisor has already worked out the kinks and has a system in place that is designed to be successful. That doesn't mean there isn't room for improvement, but it does provide a blueprint for success that can save you time, money and headaches. They already have systems in place for ordering, recipes, hiring, training, and more. You are simply implementing against a strategy that has worked multiple times.
Reason 5: Existing Operation
Finally, when you purchase a franchise restaurant for sale, you are buying an existing operation that is staffed, open and operating. That means that there is already a system in place to perform all the functions of the business. You are not hiring a training a team from the ground up. You have legacy players who understand the business working each position. Imagine bringing a football team together on the field the first time the day of the game against an opponent who has put in hours of practice. That's the difference between starting from scratch and taking over well-oiled operation like a restaurant franchise business for sale.
These are just a few of the reasons that you should consider Buying a Restaurant franchise business for sale when you are looking to get into the foodservice industry. With an existing customer base, built in earnings and a known brand, you can avoid many of the pitfalls associated with starting a new business from scratch. Do your due diligence to make sure the business is a good fit for you and your goals, but don't overlook the many advantages of buying an existing franchise restaurant.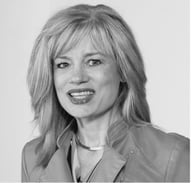 Robin Gagnon, Certified Restaurant Broker®, MBA, CBI, CFE is the co-founder of We Sell Restaurants and industry expert in restaurant sales and valuation. Named by Nation's Restaurant News as one of the "Most Influential Suppliers and Vendors" to the restaurant industry, her articles and expertise appear nationwide in QSR Magazine, Franchising World, Forbes, Yahoo Finance, and BizBuySell. She is the co-author of Appetite for Acquisition, an award-winning book on buying restaurants.