If you're thinking about buying a multi-unit restaurant opportunity, you're on the right track. Multi-unit ownership is one of the smartest decisions restaurateurs can make. It's not without its challenges, but the pros can outweigh the cons. In this article, we'll explore some of the key benefits and drawbacks of purchasing Multi-Unit Restaurants for Sale. We'll also help you determine whether multi-unit ownership is right for you.
Pros of Multi-Unit Restaurant Ownership
One of the biggest benefits of buying multi-unit restaurants for sale is economies of scale. When you buy more than one restaurant, you can take advantage of volume discounts on food and supplies. You can also share resources like staff and marketing across all of your locations. This can help you save a money in the short and long term.
The better cost structure for multiple restaurant locations can also be seen in pricing on services. As a multi-unit restaurant owner you deliver more volume to your vendors and can seek more competitive rates on everything from payroll processing to accounting to cleaning services.
It's not only on the cost side where you see advantages as a multi-unit restaurant owner. On the operations side, multi-unit owners have the flexibility to spread large catering orders across locations so the staff and capacity is never overwhelmed in a single location. Multi-unit restaurant owners even share inventory from store to store. Your other locations are your "go-to" in a pinch without having to get a food supplier to deliver a second time that week at a premium.
The same ability to "loan" materials between stores also applies to equipment. Many multi-unit restaurant owners will keep backup equipment onsite or in storage space to fill in between stores. A typical single store owner generally does not have resources to purchase and store additional equipment.
Another benefit of owning multiple restaurants for sale is the flexibility around employees. The benefit of shared scheduling and being able to move employees across multiple stores has never been greater with the tighter labor market experienced by restaurant owners in the past two years. Many multi-unit restaurant owners have payroll platforms that easily allow them to schedule employees across location or have them pick up a shift if one store is busy and the team member count is low.
The ability to have a "manager in training" program is also an advantage that multi-unit restaurant owners have. As long as the state labor laws allow, these manager trainees can "float" between stores gaining experience and exposure to customers in different areas.
Another big benefit of owning multiple restaurants is that you can spread out the risk. If one location isn't doing well, you have other locations to fall back on. This can help you weather tough times and come out ahead in the long run. For many years, downtown locations, particularly office building café locations, with a stable and always present workforce, made these units some of the most profitable. Since rent is frequently subsidized by the office building itself in order to provide an accommodation to their tenants, the costs were very low. The other benefit was the short operating time with most open only for breakfast and lunch. When the office building emptied out, your restaurant was closed. With COVID came a dramatic change to the workplace and much fewer buildings fully occupied. If you were a multi-unit restaurant owner and spread your risk between suburban locations and office building locations, the odds that all would experience a slump simultaneously is somewhat mitigated.
On a financial basis, the larger the store group, the higher the revenue and typically, better the earnings. Any single store that is struggling can be supported by the more profitable locations.
Cons of Multi-Unit Restaurant Ownership
Of course, there are some challenges that come with owning multiple restaurants. The larger financial reward is accompanied by greater risk and often, a higher price tag. The larger the store group, the greater the overall financial risk. Therefore the lender will want to be sure that your background and experience includes operations and management of employees. That's critical in a multi-unit restaurant environment.
There is also a greater risk for the buyer in tying up his or her personal capital and liquidity. A buyer should always consult with his or her tax and legal advisors to discuss the best way to structure the purchase of a multi-unit restaurant.
When you have multiple locations, it's important to make sure that each location is generating enough revenue to cover its expenses. This can be a challenge if one location is doing better than the other so it's critical to manage cash flow. You also want to manage growth. When you're successful with several restaurants, it can be tempting to keep opening stores or even feel pressure from the brand to expand before you are ready.
Those buying a multi-unit restaurant package could face tougher scrutiny from the franchise and landlord. A landlord comfortable with a single store may be concerned with multiple units are involved. The franchise may also want to be sure you have an operational plan in place. How will you manage multiple stores? Will you have a district manager structure with someone that oversees several stores? If so, what is the cost of that personnel and how does it affect your earnings?
The key is to consult with an experienced Certified Restaurant Broker who has successfully completed many transactions in the multi-unit space and can guide you through the process from start to finish.
Be prepared to follow the standard process for buying a restaurant covered in this article whether you are acquiring a single store or a multi-unit restaurant group.
If you're considering purchasing a multi-unit restaurant group, contact We Sell Restaurants or reach out to one of our Certified Restaurant Brokers to see the many listings that fall into this category. They can direct you to lenders to help you realize your dream.
Browse Restaurants for Sale Near Me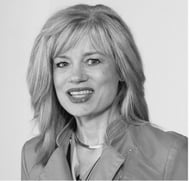 Robin Gagnon, Certified Restaurant Broker®, MBA, CBI, CFE is the co-founder of We Sell Restaurants and industry expert in restaurant sales and valuation. Named by Nation's Restaurant News as one of the "Most Influential Suppliers and Vendors" to the restaurant industry, her articles and expertise appear nationwide in QSR Magazine, Franchising World, Forbes, Yahoo Finance, and BizBuySell. She is the co-author of Appetite for Acquisition, an award-winning book on buying restaurants.