Are you looking to buy a restaurant? If so, you're in luck! In this article, we will outline the complete process in nine steps that will help make the process easier and insure you know exactly how to buy a restaurant. While it may seem easy, many people don't realize just how much work goes into buying a restaurant. It's not as simple as picking out your favorite place and handing over the cash. There are many things to consider, such as the financials, location, and more. By following these nine steps, however, you can streamline the process and avoid any potential headaches down the road.
Step 1 of How to Buy a Restaurant - Initial buyer search and inquiry
Identify the restaurants for sale in your market or in any area where you are willing to relocate. The workforce changes wrought by the pandemic make it easier than ever to move if the right opportunity presents itself. For that reason, don't immediately rule out certain parts of the country if your focus is on earnings. There are hidden gems everywhere, many times highly profitable, that you may be open to buying if you expand your geographic search.
Search online sites like wesellrestaurants.com or bizbuysell to find the best available inventory of restaurants for sale. These are national sites that typically include the most restaurants for sale. Check the sites daily as new listings are posted frequently. The listing should identify earnings for each store you are reviewing within the listing description and in the details for each ad.
You can further focus your search by industry type, such as quick service restaurants, fast casual restaurants or full-service restaurants, as well as by price range. Identify three to five restaurant businesses that meet your basic criteria for review.
A profitable restaurant is any business that is cash flow positive meaning the earnings on the business exceed the costs to operate. For your individual situation however, you must determine what level of profit meets the needs of yourself and your family. Are you replacing a salary at a restaurant and ready to be your own boss? If so, you may be able to buy a restaurant that is earning less money on the books because you have less income to replace.
However, if you are seeking high returns, such as six-figure earnings, then be aware of that going into negotiations and your search. For many high value listings, (six figure earnings), bank lending is available.
When buying a profitable restaurant, it is good to know that most, but not all, will qualify for lending. That means you need less money on hand and instead, may do a percentage down and finance the balance over a period of time. The amount down varies based on the restaurant performance, number of profitable years and the buyer's credit history and experience.
Step 2 in How to Buy a Restaurant - Acknowledge Confidentiality and Qualify
Contact a qualified Restaurant Broker for advice and information. You will want representation from experienced brokers who have handled multiple transaction. You may be learning how to buy a restaurant but for Certified Restaurant Brokers, they do this every single week of their lives. Lean on them for assistance. For most listing, you will first need to acknowledge confidentiality or sign a non-disclosure agreement. The broker may also ask you to qualify financially to be sure you will meet the seller or franchise requirements. That may entail providing proof of funds in the form of a bank statement, brokerage account statement or a letter from your bank. This is important to protect the highly confidential information being shared about the business. Once this agreement is in place, the restaurant broker will open up the books and share more detailed information about earnings with you.
For those who question why you need a confidentiality agreement to learn more about a restaurant for sale, visit this article on the subject.
Step 3 in How to Buy a Restaurant - Buyer receives full listing package from broker
The Restaurant Broker should provide a full listing package or offering memorandum on the listing. These packages vary in sophistication and information by broker, but the most professional firms provide a well-developed and consistent package that states all the financial elements of the business including information on how to buy a restaurant.
Fundamentals include gross sales, cost of goods sold (broken out between alcohol and food), rent, labor costs, other expenses, and net income. It also includes add-backs used to reach seller's discretionary earnings or total owner benefit. A good listing presentation is a full snapshot of the business with key operating elements of the business like the number of employees, status of the liquor license, hours of operation, and photos.
What you do not often receive right away is the tax returns and profit and loss statements. Few firms release profit and loss statements (P&Ls) or tax returns directly to buyers. The practice of e-mailing or faxing this information is rare amidst business and personal identify theft. Often P&Ls and tax returns are restricted to release by a confirmed third party source, such as a CPA or lender. This leads to frustration for both buyers and sellers in the process. Buyers always want more information earlier in their discovery, and sellers are reluctant to release anything beyond the bare minimum until they believe the buyer is serious.
Without the effort of a strong broker, this could lead to a stalemate situation. For the buyer seeking information who's thinking, How can I buy a restaurant if I don't examine every bit of information up front? Remember that the seller is the one with the larger risk. It is his information being put out there publicly. In order to work around this issue, a due diligence period is established in the contract to perform actual meticulous review on the financial records. This is the time when you confirm all the previous data and tie it back to the tax returns and profit and loss statement. Remember, in the early review of the business, the buyer may be viewed as no more than an online inquiry or faxed confidentiality agreement and account statement. The restaurant broker may be working blindly over the phone or Internet. Meet with the broker by phone or in person to establish mutual trust and understanding of the process in how to buy a restaurant.
The seller, remember, has a bricks and mortar operation. His business is established and earning an income. He has employees that depend on his continued operation for a paycheck. There are plenty of scam artists operating in cyberspace with prolific growth on the business side in recent years. If the broker's package is thorough enough, it should provide the buyer with everything needed to begin the initial review of the business. Once you are under a letter of intent or contract, you can move into due diligence where materials are exchanged with your CPA or banker that confirm the financial return of the business.
Step 4 in How to Buy a Restaurant: Visit confidentially as a customer
Visit as a secret shopper using tips from this article once you've found a few restaurants that seem like they could be good candidates. The best way to get an idea of how a restaurant is really doing is to secret shop it. This involves going in and acting like a normal customer, but also paying close attention to the details.
Some things you'll want to keep an eye out for include:
How clean is the restaurant?
How are the employees treating customers?
What is the overall atmosphere like?
Is the food fresh and of good quality?
Are there any red flags that come to mind?
How to Buy a Restaurant: Step 5 - Meet the Seller
After you have visited the restaurant as a customer and reviewed the listing package, it's time to get face to face with the seller. This is when operational questions are addressed and the "back of the house" or kitchen is seen by the buyer. Many times the restaurant broker or seller will have the source material for any documents or additional years of data to review once there is a face to face meeting.
This is not a time to insult the seller or speak negatively about his operations or staff. Work behind the scenes with your Restaurant Broker to present a point of view and be professional and courteous. Arrive on time for the meeting and understand that many sellers are worried that their staff will learn of the sale so they will want meetings to occur before the restaurant opens or after it closes.
How to Buy a Restaurant: Step 6 - Contract or Purchase Agreement is written
Once you've met the seller and taken all of the previous factors into consideration, it's time to put together a fair and reasonable offer for the seller. From there, it's up to them to accept, reject or counter your offer
This is the point at which a letter or intent or purchase agreement is prepared. This can be done by the buyer's attorney or in the case of a Certified Restaurant Broker, he or she will have standard documents ready to go that are filled in.
It's important that a standard agreement for a restaurant is used at this stage since it will cover things specific to restaurants including:
Inventory
Cash on Hand
Transfer Fees
Assignment Fees for the landlord
Repairs or refresh required by the brand
Security Deposits
Equipment that transfers in the sale
In addition to these specific items there will also be a number of contingencies. These can include a due diligence contingency, a contingency for the landlord to approve the buyer and assign the lease along with a contingency for lending.
How to Buy a Restaurant: Step 7 - Due Diligence, Lending, Landlord
Now that your offer has been accepted, it's time to move on to the next step in the process – due diligence. During this phase, you'll want to take a closer look at the restaurant to be sure that everything is in order and that there are no hidden surprises. At the same time, the lender, landlord or even franchise will be performing their due diligence on the buyer.
This is the step where the buyer has a lot of heavy lifting to do. He or she is working with his CPA, a lender, a landlord and other parties to complete the deal. Your restaurant broker will assist in getting materials to all parties including source materials like tax returns and profit and loss statements. These may go to the CPA , lender or both. The tax returns and profit and loss statements are validated. Any equipment inspections are performed and all items of interest to the buyer are confirmed.
If you're planning on financing the purchase of the restaurant, now is the time to start working on that. You'll need to gather up all of your financial documents and meet with a lender to see if you qualify for a loan. Buyers should be prepared for lenders, landlords or franchisors to perform a credit check along with requesting financial data, tax returns and more from all parties to the transaction (including spouses).
This step should culminate with the buyer ready to move forward and comfortable with the equipment, financial representations and business. He or she should have a lending commitment from the bank and the landlord should be well on the way to approval.
How to Buy a Restaurant: Step 8 - Closing Checklist
As the deal moves to the closing table, your Restaurant Broker should keep you on task with a closing checklist that lists all the items to be completed. This is an important step in the process as there are countless items to be handled including:
POS (Point of Sale) Changeover
Training
Vendor Contact
Alcohol License (if applicable)
Food Service Permit
Insurance
A Certified Restaurant Broker® will provide the buyer and seller with a checklist to keep them on schedule to close without delays.
How to Buy a Restaurant: Step 9 - Close on the Deal
The final step in the process is to close on the deal and officially become the new owner of the restaurant. This usually involves signing a lot of paperwork and transferring the money to the seller. Prior to closing however, there should always be a walk-through as well as an inventory of all perishable goods on hand.
Once that's all taken care of, you'll be handed the keys to your new restaurant and it will be time to start running things your way!
Buying a restaurant can be a daunting task, but if you follow these steps, you can do it with confidence.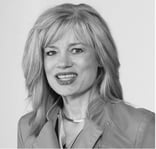 Robin Gagnon, Certified Restaurant Broker®, MBA, CBI, CFE is the co-founder of We Sell Restaurants and industry expert in restaurant sales and valuation. Named by Nation's Restaurant News as one of the "Most Influential Suppliers and Vendors" to the restaurant industry, her articles and expertise appear nationwide in QSR Magazine, Franchising World, Forbes, Yahoo Finance, and BizBuySell. She is the co-author of Appetite for Acquisition, an award-winning book on buying restaurants.