As a business broker, you can make a significant impact on small business owners looking to sell their business or find the right buyer. In the restaurant industry, this impact can be even greater, as restaurants are often the heart and soul of local communities.
To quote our book, Appetite for Acquisition, on the topic, we say, "Restaurants are the fabric of our culture. The neighborhood restaurant is where we go on our first date, celebrate a promotion, and gather the family to announce our engagement. In today's society, the neighborhood restaurant or pub has taken over the corner for the place to gossip, hang out, and learn your neighborhood. In a high-tech world, the restaurant is a high-touch environment where we still interact with one another. It is no wonder that buying a restaurant is such a personal journey." "By joining the restaurant brokerage franchise industry, you can make a difference in the lives of small business owners and the communities they serve.
For sellers, you aid them in retiring after many years in the business, creating a transaction that will help fund their retirement years. For buyers, a restaurant broker serves as a guide, counselor, and mentor for those pursuing the American dream. It is an ideal role for people who love to help others achieve their goals.
Benefits of Joining a Restaurant Brokerage Franchise
Joining a franchise in the business brokerage industry has multiple benefits. It starts with a well-known and established brand name and ends with training and support. As a franchisee of a restaurant brokerage practice like Sell Restaurants, you receive training and support that spans several weeks. Experienced professionals perform all classwork and training exercises, and candidates who successfully complete the program are awarded a title of Certified Restaurant Broker. This is a professional designation that requires specialized training and experience in restaurant brokerage, indicating an individual's commitment to a high level of knowledge and skill within the industry
Continuous training and support continue with a restaurant brokerage franchise even after starting your business. This can include a mentorship program, mastermind sessions and all other forms of post- training support with a team of professionals to coach you in your practice.
Joining a reputable restaurant brokerage franchise provides access to a network of clients, buyers, and sellers specialized for the industry. This large database of buyers and sellers are now part of your practice as you join a bigger brand.
Overall, by joining the restaurant brokerage franchise industry, you can leverage the expertise of established franchises such as We Sell Restaurants to grow your business and make a meaningful impact in the industry. Franchise models offer comprehensive training and support programs, advanced technology platforms, and national brand recognition that can help you differentiate your business and attract more clients.
Making a Difference in the Lives of Small Business Owners
Small business owners are a critical part of every economy and restaurants form an integral part of the U.S. economy. Without the assistance of a restaurant broker, owners may fail to get the best possible outcome when selling their business. This is where restaurant broker's knowledge and experience make a difference.
Valuation skills set the right pricing for the business, the brand's marketing generates the buyers and the process of a franchise brand ensures that deals reach the closing table with expertise and experience. As a business broker, specializing in restaurants, you help small business owners sell their businesses for the best possible prices. Additionally, you can use your industry knowledge to help buyers secure financing for their purchases.
How to Become a Successful Restaurant Broker Franchisee
A successful business broker franchisee should have a combination of traits. You should be passionate about helping others achieve their goals and find this to be rewarding personally and professionally. It is helpful to have a business background or experience in the restaurant or financial industry. It is important that you work well under pressure as getting deals to the closing table often comes down to securing the final details to meet the closing deadline. Restaurant brokers should be confident and have good communication skills. In addition, you must be patient as it takes time to build a successful practice and buying and selling restaurants is not something that occurs overnight. Buying a franchise system can certainly shorten the timeline for success.
Potential Earnings for Restaurant Brokers
Business brokerage is an endeavor that also produces a healthy income. The restaurant industry is a fast-paced and exciting sector, with constant innovation and growth. According to the National Restaurant Association, the restaurant industry is expected to reach $1.2 trillion in sales by 2030, with over 1 million restaurant locations in the United States alone. With this growth comes a need for experienced business brokers who can help restaurant owners navigate the buying and selling process and find the right opportunities.
Before investing in a franchise, you want all the information you can get about potential earnings. That's where the Franchise Disclosure Document (FDD) comes in. Required by the Federal Trade Commission in the US, an FDD provides prospective franchisees with the essential details they need to know about the franchisor and the franchise system. The document includes 23 bits of information, such as the franchisor's history, costs and fees, obligations and restrictions for the franchisee, and any prior legal issues.
As a prospective restaurant broker franchisee, you should carefully review Item 19 of the Franchise Disclosure Document or FDD. This is where any earnings claims are revealed. This portion provides the actual historical financial performance of the franchisees in the brand. With knowledge found with the FDD, you can make a more informed choice about whether a particular franchise is right for you.
The government requires the FDD to provide transparency and protect the interests of prospective franchisees. By law, franchisors must provide the FDD to prospective franchisees at least 14 days before any money is exchanged, and the franchisee must sign an acknowledgement of receipt of the FDD.
Earnings for a Restaurant Broker can include not only commission from actual transactions but also referral fees and consulting fees. When considering income from a restaurant brokerage franchise, it's important to consider all sources of revenue.
While there are obvious financial benefits to owning a restaurant brokerage franchise, there are also emotional and social benefits. By helping small business owners achieve their goals and find the right opportunities, you can develop strong relationships and become an integral part of your local community. You can also leverage your expertise to provide valuable insights and advice to clients, helping them navigate the challenges and opportunities in the restaurant industry.
Overall, joining the restaurant brokerage franchise industry is a great way to make a difference in the lives of small business owners and the communities they serve. With a combination of industry expertise, franchise resources, and a passion for helping others, you can build a successful and fulfilling career in the restaurant brokerage industry.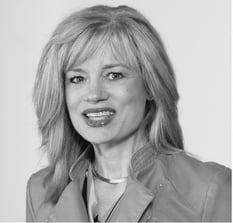 Robin Gagnon, Certified Restaurant Broker®, MBA, CBI, CFE, is the co-founder of We Sell Restaurants, a brand that has carved an unparalleled niche in the industry as the nation's leading and only business broker franchise focused on restaurants. Under Robin's leadership, We Sell Restaurants has grown to 45 states where it dominates the restaurant for sale marketplace, including franchise resales, delivering on the founder's vision to Sell More Restaurants Than Anyone Else. We Sell Restaurants was named one of the most influential suppliers and vendors in the country by Nation's Restaurant News and has earned a position on INC 5000's list of fastest growing privately held companies. Franchisees of We Sell Restaurants surveyed by Franchise Business Review placed it 25th in the nation in franchisee satisfaction.

Robin is the Chair of the Women's Franchise Committee of IFA and is a member of the IFA Board of Directors. She is also an MBA and Certified Franchise Executive (CFE) and has her CBI (Certified Business Intermediary) designation from the International Business Brokers Association. She co-authored Appetite for Acquisition, a small business book award winner in 2012 and contributes frequently to industry press appearing in Forbes, QSR, Modern Restaurant Management, Franchise Update, and others. Entrepreneur has named her to their list of the "Top Influential Women in Franchising.