The restaurant equipment is the backbone of any restaurant. From the kitchen and prep areas to the table and chairs, restaurant equipment is a necessary cost to get a restaurant up and running. When the time has come for a restaurant owner to move on from their restaurant, one of the most prominent questions is how much is the restaurant equipment worth when Selling a Restaurant?
Ultimately, the answer is subjective. A restaurant without profits is called an asset sale in the business broker world. Like all businesses and assets, restaurant equipment is worth what people are willing to pay. But some methods do usually provide a greater return than others.
Selling a Restaurant that is Profitable
If a business is profitable, the equipment's value is usually irrelevant because it is sold as a part of a profitable operating business. The value of the business, including the equipment, is usually sold based on a multiplier on the business' profits. This multiplier is typically between two to three times the profits based on the books mainly and can also be affected by the concept, location, restaurant condition, and buildout. With a strong track record and clean books, the SBA will lend up to three times the Seller's Discretionary Earnings (SDE) from yearly operations.
Selling a Restaurant that is NOT Profitable
If a business is not profitable, the seller usually has only two options. The seller could liquidate the pieces of equipment individually or sell everything together as part of a turnkey restaurant.
When a seller tries to liquidate individual pieces, they can expect returns between 15% to 30% of the original purchase price depending on the age and condition of the equipment, and current demand. There are exceptions to this rule, as brewery equipment holds a much higher value than restaurant equipment, sometimes 60%-70% of the original retail value. Additionally, if the seller uses a service to assist in the sale, there are additional fees to pay and part of the sales are lost. If a seller uses free services to sell the equipment themselves, they can expect the headaches of negotiating, no shows, and a high volume of respondents with little results.
When restaurant equipment is in place, the value of the equipment as a turnkey asset usually exceeds the value of the individual pieces. This is usually true even if a restaurant is not profitable due to the good will of the existing sales, the cost of construction, everything already in place with licensing, and the added value to the landlord.
A business may not be profitable, but if it is open and the generating revenue, those sales are giving the asset sale additional value in the form of good will. A fully furnished restaurant bringing in over 1 million in sales a year, despite not making a profit, has more value as a turnkey restaurant because it has proved that the location and equipment can bring in customers. Based on the buildout and the location, valuing the restaurant on a sales method may give the seller the highest return on the restaurant equipment.
Selling a Restaurant that is Turnkey
A turnkey restaurant also has higher value due to the high replacement cost of building out a restaurant. This is especially true post covid, with massive supply issues in the both the construction and the restaurant equipment supply chains. Construction cost and time frames have increased dramatically over the past two years in most major cities and rural areas alike. With budgets being busted by construction overruns and time frames taking double or triple the original estimates, the safer alternative for restaurateurs is to purchase a turnkey restaurant and make improvements over time.
A turnkey restaurant with equipment in place also has a higher value if the building and the equipment has a history of passing inspections and all required licenses are in place. Health code, building code, zoning, ADA compliance, fire inspections and other specialized licensing can be a big hassle for a newly built restaurant, which is why many restaurateurs find it easier to buy equipment already in place and fully licensed.
A turnkey restaurant with equipment in place also adds value to landlords. An empty shell is hard to fill if a landlord wants to bring in a restaurant space. But a restaurant that requires little effort to get up and running is easier for a landlord to fill, and often at a high price point with less tenant improvement money. For this reason, landlords are often willing to work with non-profitable restaurant owners to keep all the equipment of a turnkey restaurant in place because it benefits the seller unfortunately exiting the business and the landlord's ability to bring in a viable tenant immediately.
How much is the restaurant equipment worth if it is sold as a turnkey asset sale? The value of the restaurant equipment is based on the type of equipment, the quality of the equipment, and the overall buildout. Our founder's book Appetite for Acquisition lays out these various scenarios above and states that the sweet spot is after at least two owners have owned the restaurant previously.
So, what have we seen lately in asset sales? Well, we have seen closed Subway deli's go from $30,000 to $60,000, turnkey pizza restaurants go for $50,000 to $100,000, and full-service restaurants we have sold in Colorado go for as high as $250,000 with right build out and sales.
For a customized evaluation of what your restaurant and equipment are worth, contact a Certified Restaurant Broker from We Sell Restaurants to personally evaluate your situation.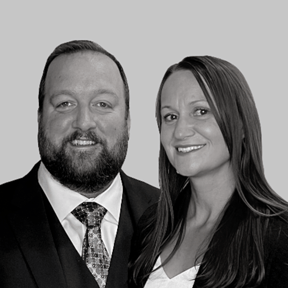 Chris and Misti Gordon, Certified Restaurant Brokers operate in Denver, Colorado. Chris entered the restaurant industry as a dishwasher when he was 15 years old and worked his way up through the ranks to managing a multimillion-dollar restaurant when he was just 19. He has been a busser, host, expo, cook, server, bar back, bartender, banquet captain, corporate trainer and everything else in between. He has been a General Manager for multiple operators as well as an Owner himself of a small fleet of food trucks. Misti's unique background includes over 15 years of project management and technical sales in the Oil & Gas industry, but she found her passion for the restaurant industry as co-owner several food trailers in Denver.