Benefits of Franchising
The franchise business model allows you to invest in a business with a history of success. Franchisors provide business owners with ample training, guidance, and support. Franchising is more than just fast food and big-box gyms. There are numerous low-investment opportunities for savvy investors who want to pursue entrepreneurship. Last year, franchise businesses generated $790 billion in the United States, according to Statista, a market research provider. Franchise opportunities in personal care, food service, home service, and business service abound.
Starting a business from scratch is risky. It may be challenging to secure the financing and working capital required for your company to succeed. Having a franchise partner can help boost your chances of obtaining financing for your new business. Franchisors are required to submit a Franchise Disclosure Document, or FDD, which provides detailed information about the company and the franchise agreement.
The FDD allows potential investors to conduct due diligence and lays out the roles and expectations for the new venture. Lenders appreciate the total transparency provided in the FDD. Evidence of past success can help give a lender the confidence they need to back your new business.
Best Franchise Financing Options
A detailed financial history and network of successful peers can put you on a path to achieving your business goals. Once you select a franchise business that appeals to your lifestyle, income expectations, and territory requirements, it's time to explore your financing options.
Potential franchisees should not be discouraged if they are short on capital and concerned about paying franchise fees. There are many methods to pay for your new business. Below are a few of the common financing options franchisees pursue.
SBA-guaranteed loans.

While some people may balk at the amount of paperwork and time required to obtain a loan backed by the

U.S. Small Business Administration

, there are many advantages to pursuing this type of financing. SBA-backed loans typically have favorable loan terms, and lower down payments, and some do not require collateral. They also feature longer repayment terms than traditional bank loans. Some SBA-guaranteed loans also come with counseling and support, which can be advantageous for fledgling business owners.



Rollovers as a business startup.

A

ROBS

plan allows you to use your retirement savings to fund your new venture without paying a penalty. Using the ROBS strategy lets you tap your 401k retirement savings and avoid paying high interest rates associated with a commercial loan or putting your credit at risk.



Franchisor financing.

Many franchisors offer funding as an incentive to potential new business owners. It's also common for franchisors to partner with preferred lenders who are familiar with the company's brand.



Conventional loans.

Loans from a commercial bank are another option for entrepreneurs with good credit.



Home equity lines.

High home prices are making it easier for people to use the value of their homes to start a business. Many home equity lines do not have prepayment penalties or fees, which makes them an attractive option. But putting your biggest asset on the line is not an easy decision.



Equipment leasing.

Another way new business owners can cut costs is to consider leasing equipment. Financing equipment will help trim upfront costs and reduce risk.




Use your connections.

As a last resort, many entrepreneurs seek assistance from family and friends to help get their franchises up and running. Having a silent partner can be a win-win situation for both parties.
Choose We Sell Restaurants
We Sell Restaurants offers a low-investment, high-reward foodservice opportunity. Our experienced team can offer guidance during the financing process. Foodservice franchise brokers help restaurant owners realize their dream of owning a restaurant. We also help successful restaurateurs enjoy their twilight years by finding next-generation buyers to take over operations.
With a low initial investment ranging from $70,625 to $105,400, you can start pursuing a career as a foodservice franchise broker in less than 45 days. We Sell Restaurants provides an in-depth, four-week training program to give you the skills you need to start a career in the foodservice industry — with banker's hours.
If you understand your franchise financing options and are ready to take charge of your future with a foodservice business offering flexible hours and work-life balance, contact We Sell Restaurants to request franchise info and learn more today.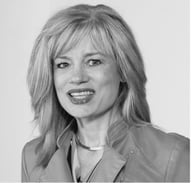 Robin Gagnon, Certified Restaurant Broker®, MBA, CBI, CFE is the co-founder of We Sell Restaurants and industry expert in restaurant sales and valuation. Named by Nation's Restaurant News as one of the "Most Influential Suppliers and Vendors" to the restaurant industry, her articles and expertise appear nationwide in QSR Magazine, Franchising World, Forbes, Yahoo Finance, and BizBuySell. She is the co-author of Appetite for Acquisition, an award-winning book on buying restaurants.