If you're considering a fast-food franchise, learn some of the pros and cons. Then, explore alternative franchise models that allow you to invest in the food industry.
Fast-Food Industry Strong
Despite hiring challenges and high food costs, the number of fast-food restaurants in the United States is forecast to grow 2.1% in 2022 to 192,426 establishments, according to the International Franchise Association. Demand for restaurant services remains high. The foodservice industry is projected to grow by 400,000 jobs to 14.9 million by the end of 2022, reports the National Restaurant Association, or NRA.
Innovations in technology, including online ordering, touchless payment, and contactless service are enabling fast-food locations to generate higher sales with a smaller footprint. Del Taco designed new prototypes exclusively for pickup and delivery. Taco Bell's new Defy prototype features four drive-thru lanes, and Chipotle and McDonald's added mobile-order drive-thru lanes.
Fast-food restaurants and to-go options appeal to young generations who prize low menu prices and high food quality. Members of Gen Z made 5 billion restaurant visits in the 12 months ending July 2022, and 4.3 billion were to quick-service eateries, according to NPD Group. In terms of to-go service, at least 72% of millennials and 66% of Gen Z said to-go food is "essential" to their lifestyle, as part of a survey conducted by the NRA.
"Restaurant operators can differentiate their brand with Gen Zs by focusing on creative spins on classic foods, engaging relevant messaging, and generating value beyond price," said David Portalatin, NPD food industry advisor, in a statement.
Pros and Cons of Owning a Fast-Food Franchise
If you are considering opening a fast-food franchise, it's essential to evaluate the pros and cons before you make an investment.
PROS:
A fast-food franchise gives you an opportunity to run a business in a thriving industry. There are a wide variety of quick-service and fast-casual options designed to appeal to any palate. Fast food has mass appeal, and it's not all burgers and fries. Some foods that made GrubHub's list of top food orders in 2021 included tacos, pizza, burritos, and macaroni and cheese. A surprising number of health options ranked high in delivery appeal, such as lettuce wraps, Impossible™ burgers, and chicken salad.
Franchising allows you to tap into a turnkey business with brand recognition and proven menu items. Having training and support can help retain employees and drive sales. Startup financing can be easier to obtain for franchise businesses because they have a history of success and performance numbers in their Franchise Disclosure Document. Franchisees rely on collective buying power to help lower inventory costs, which is a bonus when food prices are high. Being supported by national advertising campaigns and local marketing tools can help you build your loyal customer base faster than a startup restaurant.
CONS:
Like any venture, there is a downside to making an investment in a fast-food franchise.
Quality of life. Restaurants are notorious for being labor intensive, requiring long hours, and elevating stress levels. Owning a fast-food restaurant has the potential to generate high revenue, but owners will sacrifice flexibility and work-life balance to keep the business afloat.

High initial investment. Restaurants need a high-traffic location with prime visibility to attract customers. Having a restaurant with easy access is especially important for fast-food restaurants as many people make the decision to dine on the fly.

Low margins. The profit margin at an average restaurant is only 2.4%. Low margins combined with high real estate costs will ramp up the time it takes to turn a profit, making it a cost-prohibitive option for many entrepreneurs.

Loss of creative freedom. One of the perks of owning a franchise is food consistency across the system. Menu items are thoroughly tested and vetted in focus groups to ensure they have wide appeal. Having someone else create the menu takes one responsibility off your plate, but some restaurant owners may balk at the lack of creative freedom. Lacking the ability to add their own touch to the menu may be disheartening for some restaurant owners who value culinary innovation.

Reputation. The reputation of any franchise depends on the entire network's collective ability to succeed. If one location is poorly managed, it can cause irreparable harm to your location's reputation and put a damper on business.
We Sell Restaurants Offers Alternate Approach
Although owning a restaurant can be rewarding, it may not be the right business to meet your lifestyle and financial goals. We Sell Restaurants offers a low-investment opportunity in the foodservice industry. Our franchise brokers help people achieve their dreams of restaurant ownership from the comfort of a home office.
"It's great being your own boss and the earnings potential is spectacular. You get out of it what you put into it," said David Whitcomb, a We Sell Restaurants franchise broker in Naples, Florida.
The business brokerage industry is forecast to jump 3.4% and generate revenue of $1.3 billion in 2022, according to IbisWorld. Our branded systemic franchise process for buying and selling restaurants capitalizes on the demand for restaurant industry experts and allows franchisees to be sole proprietors. Having no employees or inventory allows our franchise owners to work at their own pace and set their own schedules.
To get started as a franchise broker, you only need a home office with high-speed internet access and a low initial investment ranging from $70,625 to $105,400, including a franchise fee of $49,750. We charge an annual royalty fee, which is 15% of commissions earned, and there is an additional website and marketing fee of $750 per month per franchise territory.
We provide all the training and tools you need to get your white-collar franchise business off the ground. Our franchise owners receive four weeks of in-depth training onsite and remotely to learn the skills they need to succeed as a broker. After training is complete, we continue to provide ongoing support, including mastermind calls, e-learning training courses, and a weekly newsletter.
Find Out More About We Sell Restaurants
If you think a career as a restaurant franchise broker will help you achieve your financial and personal goals, We Sell Restaurants is always looking for new candidates to be part of our brand. Contact us to connect with someone from our team.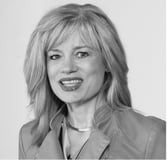 Robin Gagnon, Certified Restaurant Broker®, MBA, CBI, CFE is the co-founder of We Sell Restaurants and industry expert in restaurant sales and valuation. Named by Nation's Restaurant News as one of the "Most Influential Suppliers and Vendors" to the restaurant industry, her articles and expertise appear nationwide in QSR Magazine, Franchising World, Forbes, Yahoo Finance, and BizBuySell. She is the co-author of Appetite for Acquisition, an award-winning book on buying restaurants.