Selling a Restaurant can be an emotional experience for owners who have spent years building a business. When it is time to sell however, it all comes down to the numbers and the emotion has to be stripped away. That's why there are essential financial records that must be in place before selling your restaurant.
For restaurant owners who have spent their careers focused on food and providing a memorable dining experience, this requires a change of mindset. It goes without saying that you want to sell the business for the most money possible. Having comprehensive financial records could be the difference between sealing a deal and watching potential buyers walk away. Here are some of the most essential financial records to have in place before Selling a Restaurant:
Why are Financial Records so Important?
Not only do strong books contribute to a higher overall restaurant valuation, financial records are essential to marketing, attracting buyers, and qualifying the business for lending. Restaurants for sale with weak records result in weak listings full of "fluff" but very little real data to back up the claims. Buyers are seeking cash flow in almost every instance and that cash flow must be verified through strong books and records.
The Buyer's Perspective
Any buyer investing in a small business is seeking assurances that they are making a sound investment. Their focus is on two things: financial records and condition of the business. The financial records help them assess the profitability of the restaurant and financial stability. These black and white earnings paint a vivid picture of the restaurant's history. The past performance is a predictor of future success, allowing buyers to either estimate future earnings or identify areas for improvement.
When you are selling your restaurant, financing options make your listing more attractive to buyers. There are multiple ways to finance a business including the Small Business Administration (SBA) lending programs, seller financing and unsecured lending. Any form of financing creates a larger buyer pool for your restaurant. Financing can also decrease the risk buyers are concerned about since another set of eyes will be reviewing the performance of the store and confirming the cash flow will meet the requirements to service the debt. This helps you sell for more money in fewer days. Financial records are needed whether you are offering seller financing or working with lenders to fund the acquisition.
Lender's Perspective
If the buyer is seeking bank lending, programs offered by the Small Business Administration (SBA) are helpful. The SBA does not lend directly however, the U.S. government is underwriting part of the risk on loans made by the banks. This reduces the risk for lenders and may enable them to offer more favorable terms.
Any lender wants to be sure you can both meet the needs of your lifestyle and service the debt created by the loan. Financial records should demonstrate consistent cash flow and a robust balance sheet.
For a restaurant to qualify for an SBA loan, certain criteria must be met. Here are a few of those requirements to keep in mind:
Business Size: The SBA has defined a small business as a restaurant with less than $7.5 million in sales for non-limited-service establishments, and $11 million for limited-service establishments.
For-Profit and U.S. Based: The restaurant must be a for-profit enterprise and be based in the United States.
Financial Statements: The SBA will require at two years of financial statements, including profit and loss statements, balance sheets, cash flow statements, and tax returns. Lenders will also require that these be up to date within 90 days of the time of closing so businesses must stay on track until the time of closing.
Which Financial Records Do You Need to Have in Place?
Overall, the following financial records are ideal to prepare before selling your restaurant. These will help in both the valuation process and attracting a qualified buyer.
Profit and Loss Statements (P&L)
Your P&L statement includes the revenues and expenses over a specific period and ultimately calculates net income. These are generally provided monthly or quarterly and gives a clear picture of your restaurant's profitability.
Balance Sheet
A balance sheet shows your restaurant's assets, liabilities, and owners' equity at a specific point in time. It is a snapshot of your financial standing.
Tax Returns
Potential buyers and lenders will want to see at least two years of tax returns. The Certified Restaurant Brokers at We Sell Restaurants will want to see a deal in contract with escrow before providing this sensitive information. The tax returns offer proof of revenue and expenses, and can back up the information provided in your P&L statements.
Sales Reports
Detailed sales reports by month and year, and ideally by day-part, provide an in-depth look at your restaurant's sales trends. They can reveal valuable insights into your busiest periods and most profitable offerings.
Payroll Records
Payroll records indicate the labor cost of your restaurant. They can also prove you are in compliance with employment laws.
Lease Agreements
The terms of your lease agreement can significantly impact the value of your restaurant to a potential buyer. An SBA loan is for a period of ten years and thus, a lease must be available for the full ten years. Make sure you have a copy of your lease or ownership papers handy.
Licenses and Permits
Your restaurant's value can be influenced by your licenses and permits, including liquor licenses and health and safety permits. Be prepared to share these with potential buyers.
Having your financial records in order isn't just about making your restaurant more valuable—it's also about demonstrating to lenders that your business is a viable investment and making it more attractive to buyers. If you can clearly show the profitability and potential of your business through your financial documentation, you're in a much stronger position with buyers and lenders.
Overall, preparing early and providing comprehensive financial records can maximize buyer interest in your location and keep them engaged until you have a successful closing. The higher the asking price, the more critical this documentation is to provide justification on the selling price and value of the business. It will also set your business apart from others on the market. At We Sell Restaurants, we're here to guide you through this process and help you understand every aspect of selling your restaurant. After all, your restaurant isn't just a business—it's your legacy.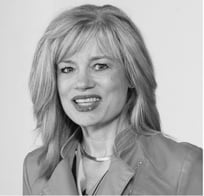 Robin Gagnon, Certified Restaurant Broker®, MBA, CBI, CFE, is the co-founder of We Sell Restaurants, a brand that has carved an unparalleled niche in the industry as the nation's leading and only business broker franchise focused on restaurants. Under Robin's leadership, We Sell Restaurants has grown to 45 states where it dominates the restaurant for sale marketplace, including franchise resales, delivering on the founder's vision to Sell More Restaurants Than Anyone Else. We Sell Restaurants was named one of the most influential suppliers and vendors in the country by Nation's Restaurant News and has earned a position on INC 5000's list of fastest growing privately held companies. Franchisees of We Sell Restaurants surveyed by Franchise Business Review placed it 25th in the nation in franchisee satisfaction.

Robin is the Chair of the Women's Franchise Committee of IFA and is a member of the IFA Board of Directors. She is also an MBA and Certified Franchise Executive (CFE) and has her CBI (Certified Business Intermediary) designation from the International Business Brokers Association. She co-authored Appetite for Acquisition, a small business book award winner in 2012 and contributes frequently to industry press appearing in Forbes, QSR, Modern Restaurant Management, Franchise Update, and others. Entrepreneur has named her to their list of the "Top Influential Women in Franchising."