Restaurants across the state may now be eligible to Acquire a Special Food Service Liquor License!
We have great news to share with all of our current and aspiring Florida restaurant and bar owners. Recent changes to the liquor license requirements have now made it possible for smaller businesses to offer an expanded alcohol menu.
→Read also - How to Buy a Bar in Florida: Liquor License Requirements
Overview of Florida Liquor Licenses
There are three common liquor licenses that are in use by restaurants and bars in Florida. They are the 2COP, the 4COP Quota, and the 4COP SFS license. The 2COP allows the operator to sell beer and wine. The 4COP quota license allows a restaurant owner to serve liquor, beer, and wine with no restrictions outside of city ordinances. The 4COP quota license can be purchased and moved to any location in the county that it has been issued in. Someone who is in possession of the 4COP quota license can sell this license on the open market. The 4COP Special Food Service (SFS) liquor license allows the restaurant to sell beer, wine, and liquor, but has requirements. The license is granted to a specific location and cannot be moved or sold. Informally, the 4COP SFS license is sometimes known as a "liquor license with food" as the restaurant is required to serve at least 51% sales in food.
Challenges in Acquiring a Florida Liquor License
Running a restaurant is an endeavor that needs passion and presents challenges. One of the challenges has been finding a location that will satisfy the needs for the issuing of a 4COP SFS liquor License. The SFS, or Special Food Service license, is secured by restaurants that want to serve liquor, beer, and wine to their guests and do not want to purchase the 4COP quota license. The SFS license has certain criteria that must be met, and for countless restaurateurs in Florida, securing a full-service beer, wine, and liquor license has been a hurdle. This coveted permit, known as the SFS license, was historically attainable only for establishments with 2,500 square feet and the capacity to seat at least 150 patrons concurrently. However, a transformative moment arrived with the passage of SB1262/HB639, the "Issuance of Special Beverage Licenses," introducing a welcome overhaul to these stringent prerequisites.
Under the newly established regulations, restaurants across the state can now become eligible for an SFS license with a reduced service area of 2,000 square feet and the ability to accommodate 120 patrons. This alteration in eligibility criteria carries substantial implications, particularly for smaller dining establishments aspiring to offer a complete beverage repertoire to complement their culinary offerings.
Win for Florida Restaurant and Bar Owners
The amended SFS licensure criteria present a unique opportunity for smaller restaurants. Now, these establishments find themselves with an elevated chance to secure the sought-after SFS license, a privilege that grants them the authority to serve a full spectrum of alcoholic beverages to their clientele. This shift levels the playing field, fostering a more inclusive environment wherein diverse dining concepts can flourish without the financial burden of procuring a quota license from the competitive open market.
With the passing of SB1262/HB639, it signifies a pivotal juncture for Florida's restaurant industry, reshaping the panorama of possibilities associated with acquiring an SFS license. The relaxation of service area and seating prerequisites streamlines the pathway for restaurants to offer patrons liquor selection. These changes offer an opportunity for more businesses to boost revenue potential and attract customers to their concept that they couldn't before. From that perspective, these amended requirements are a win for Florida restaurant owners and their customers alike.
Looking to buy your own restaurant or bar? Browse Florida Restaurants for Sale.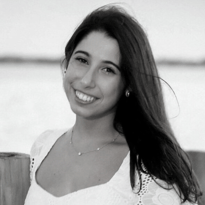 Hannah Eisenband is a Certified Restaurant Broker® and Customer Service Specialist for We Sell Restaurants Ft. Lauderdale. She is the initial contact person for buyers for the South Florida franchise.
Hannah graduated from the University of Central Florida with a degree in Business. Hannah has previously worked in the commercial real estate industry with a large commercial property management firm. In this capacity, she worked with tenant compliance issues. Hannah grew up in the restaurant business as her parents owned two restaurants in South Florida. She was helping in the kitchen and the front of the house from an early age and is well versed in all aspects of the hospitality industry.