Starting a career as a business broker is great for motivated, knowledgeable, and business-savvy people looking for a rewarding and flexible future. Learn about the day-to-day operations of owning a Business Broker Franchise.

Business Broker 101
Business brokers assist in the purchase or sale of local businesses. They help sellers get top dollar for their business and take care of all the red tape involved in the sale. Business brokers have the knowledge and tools to help potential buyers secure a property that helps them achieve their business goals. They focus on helping buyers and sellers negotiate valuations, market properties, conduct prospect interviews, take part in deal negotiation, and spearhead due diligence.
All a business broker needs to get started is a home office equipped with high-speed internet access. Business brokers earn money by taking a percentage of the sale in commission. Using a business broker allows entrepreneurs to focus on their business while the broker does the legwork.
Brokerage Industry Outlook Bright
While labor shortages, supply chain issues, and the war in Ukraine are having an impact on the business brokerage industry, the outlook remains positive. Private equity fundraising and strong corporate balance sheets are helping ensure valuations remain strong, the International Business Brokerage Association reported. At least 55% of deals closed during the first quarter of 2022, marking a record high, the survey of 360 business brokers revealed. The business brokerage industry market is valued at $1.3 billion in the United States.
Specialization, Support Gives Leg-Up on Competition
Specialization and a solid reputation are key to separating your brokerage business from the competition and securing a profitable future. Focusing on a single industry allows you to become an expert in the field and drive sales. It's also a good idea to find a partner to provide training and support. There are numerous franchise business broker opportunities in a wide variety of industries offering brand recognition and the backing of a first-class reputation.
We Sell Restaurants Offers Expertise to Succeed
We Sell Restaurants is a leader in the foodservice brokerage segment. The family-owned business offers a career in the foodservice industry with a twist — banker's hours. Restaurants are hot commodities. The median sale price of a restaurant is up 51% to $225,000 for the first quarter of 2022, according to BizBuySell's latest Insight Report. The report is a nationally recognized economic indicator that tracks the health of the small business economy in the United States.
We Sell Restaurants allows you to gain a solid foothold in the brokerage industry with ongoing support to help your business flourish. Here's what you can expect from a career as a business broker with We Sell Restaurants.
Home-Based Franchise.
We Sell Restaurants puts flexibility and work-life balance at center stage. Our franchise owners operate their business from the comfort of a home office and without the responsibility of managing employees. We developed a cloud-based Broker's Operations and Sales System, dubbed B.O.S.S., to facilitate remote operations.
Low Startup Costs.
A We Sell Restaurants franchise is a low-investment opportunity in the foodservice industry. By not requiring a storefront, our entrepreneurs hit the ground running and keep startup costs low. We Sell Restaurants requires an initial investment ranging from $70,625 - $105,400 We have access to numerous financing options to help you get started. On average, our franchise owners generate a median commission income of $209,262 annually. We Sell Restaurants is a low-risk, high-reward business in the brokerage industry.
Marketing and Lead Generation Support.
One of the perks of investing in a franchise is the marketing and support provided by the corporate office. We Sell Restaurants has your marketing needs covered. We also take care of all the listing uploads, and all inbound seller and buyer leads to cut down on your workload.
Training.
You do not need a background in foodservice to be a successful restaurant broker. We Sell Restaurants provides its franchise owners with all of the training they need to get their business started. Our Certified Restaurant Broker program is a phased learning approach, allowing for the adoption and understanding of the principles of business brokerage. New franchisees attend four weeks of remote and in-person training. The company also makes sure to provide ongoing support, including mastermind calls, e-learning training courses, a weekly newsletter, and much more.
Learn More About We Sell Restaurants Franchise Opportunities
It's possible to own a profitable business in the restaurant industry without working a 9-to-5 schedule. If a future as a business broker sounds like it will meet your career goals, We Sell Restaurants wants you to join our team. Click here to request franchise info and learn more about We Sell Restaurants.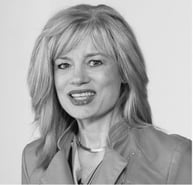 Robin Gagnon, Certified Restaurant Broker®, MBA, CBI, CFE is the co-founder of We Sell Restaurants and industry expert in restaurant sales and valuation. Named by Nation's Restaurant News as one of the "Most Influential Suppliers and Vendors" to the restaurant industry, her articles and expertise appear nationwide in QSR Magazine, Franchising World, Forbes, Yahoo Finance, and BizBuySell. She is the co-author of Appetite for Acquisition, an award-winning book on buying restaurants.