Business Services Industry: How to Succeed with a B2B Franchise
Owning a B2B franchise is a great investment opportunity. Learn about what it takes to be successful in the business services industry with We Sell Restaurants.
Types of B2B Opportunities
Entrepreneurship is on the rise in the United States as Americans pursue their dreams and vie for financial security. At least 5.4 new business applications were filed last year, up from a record of 4.4 million in 2020. The franchise industry offers various business models for budding entrepreneurs to fit any budget. From high-investment brick-and-mortar retail businesses to work-from-home opportunities for people searching for an option with a low barrier to entry, there are about 3,400 franchise brands spanning 29 industries in the United States. The franchise industry is on track to end the year with more than 792,000 establishments, up 17,000 locations from 2021, according to the International Franchise Association.
When people think of the types of franchises, they often focus on business-to-consumer options like fitness centers, hotels, or retail stores. But there are a wide variety of scalable alternatives offering flexible schedules and profitable returns. The business-to-business, or B2B, franchise model provides goods or services to area businesses. A traditional business-to-consumer, or B2C franchise, provides a service to the end user.
B2B businesses focus on sales and require nurturing strong loyalties with customers to ensure repeat business. Owning a B2B business requires a high level of organization, drive, and dedication. If you are comfortable with networking and building relationships, a franchise in the business services industry is a great choice.
There are two major types of B2B franchise opportunities — B2B service franchises and B2B product franchises. B2B product franchises provide businesses with products they need to facilitate operations, like signage or tools.
B2B service franchises offer ongoing or niche services to businesses to improve operations, such as IT consulting, marketing, printing, payroll, and maintenance. Some examples of B2B service franchises include Our Town America, Payroll Vault, and Creative Colors International.
We Sell Restaurants is a niche B2B franchise in the restaurant industry. We are one of the nation's largest restaurant brokerage franchises dedicated to helping people pursue their dream of owning a restaurant.
Benefits of B2B Franchises
B2B franchises are attractive investment opportunities for entrepreneurs for a variety of reasons.
Low investment opportunity. B2B franchises offer a low initial investment. They typically do not have inventory, and many can be operated from a home office or mobile van. The lack of a brick-and-mortar investment helps cut startup costs and ongoing operational expenses. We Sell Restaurants franchise owners can get started pursuing a future as a franchise broker for a low initial investment of $70,625 to $105,400, including an initial franchise fee of $49,750. Our franchise brokers generate approximately 12 transactions per year with an average per transaction value of $18,112, according to our most recent Franchise Disclosure Document.
Owner-operator model. Working as a manager or climbing the corporate ladder can be draining. A franchise in the business services industry allows you to take control of your future. Many B2B opportunities focus on an owner-operator model, which lets you grow your business at your own pace without the hassle of managing employees. All We Sell Restaurants franchise brokers need to get their business started is access to a strong internet connection. Our franchise brokers work from a home office during regular business hours and create a schedule that fits their lifestyle.
Loyal customer base. Customer service is important for B2B entrepreneurs. Forming long-lasting relationships with customers builds recurring revenue and enables owners to make accurate financial projections. We Sell Restaurants helps its business brokers generate leads, and we've created a solid reputation in the foodservice industry. We operate in 45 states nationwide, and our leadership team spent more than a decade as the nation's most trusted restaurant brokerage brand before making the decision to franchise.
Learn More About the Business Services Industry
Explore the benefits of opening a B2B franchise with We Sell Restaurants by clicking here to request franchise information and connect with someone from our team.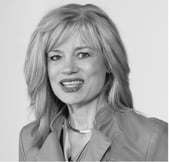 Robin Gagnon, Certified Restaurant Broker®, MBA, CBI, CFE is the co-founder of We Sell Restaurants and industry expert in restaurant sales and valuation. Named by Nation's Restaurant News as one of the "Most Influential Suppliers and Vendors" to the restaurant industry, her articles and expertise appear nationwide in QSR Magazine, Franchising World, Forbes, Yahoo Finance, and BizBuySell. She is the co-author of Appetite for Acquisition, an award-winning book on buying restaurants.