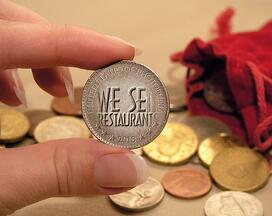 Looking for help financing a restaurant? This is the third in our 5-part series titled "Financing a Restaurant, What are My Options?" This article focuses on owner financing, another method for financing a restaurant purchase.
Owner financing has some definite advantages over other types of lending when buying or selling a restaurant. They include:
1) Low Upfront Costs. Unlike conventional financing, owner financing is typically free of many or all the fees associated with bank loans, equipment loans or even unsecured financing options. It's not unusual on a traditional bank closing to see the same type of costs you would see on a house loan including: origination fees (ranging from 1/2 percent to 1% of the loan amount), application fees ($100 to $500), credit check fees ($75-$150) and documents fees ($75-$150). These costs, tacked on by conventional lenders are part of their income stream and can add thousands or even tens of thousands of dollars to the amount of the loan. When you finance a restaurant purchase directly with the owner, these costs are all avoided.
2) Favorable Interest Rates. Owners typically (though not always), offer more competitive interest rates on owner financing a restaurant than traditional lenders. SBA secured loans are often Prime plus a percentage in terms of their interest rate. Owners can afford to spread their risk over a lower rate and as the restaurant brokers see interest rates rising, this can result in significant savings over time.
3) No penalties for early payoff. Unless the seller is quite sophisticated, it is very rare to see a penalty for paying the loan off early when financing a restaurant purchase with the seller. Most restaurant owners simply want their money and are happy when you pay it off. This is not the case with conventional lenders who routinely charge a prepayment penalty as their earnings are based on the full amortization of the loan.
4) Skin in the Game. This is the restaurant brokers favorite benefit for buyers when using owner financing for buying a restaurant. A seller who offers financing has a vested interest (his payment!) in your long term success. For that reason, we see a strong level of engagement, training and transition in the purchase. Since his future money flow is dependent on the proper training of you as a replacement, the job is done right.
While the loan with a seller may be somewhat simpler and less costly when financing a restaurant with the seller, don't mistake that for a less stringent agreement. Owner financing is not done on a handshake but takes the form of a legal document.
An attorney will draft the note between the parties and you may expect it will include all of the following:
1) Lien on the Assets. The furniture, fixtures and equipment in the restaurant will be "liened" by the seller. That means it cannot be resold without his note being paid off in full. That protection for the seller keeps you from buying his restaurant and then emptying out the equipment without paying him.
2) Personal guarantee. While you may purchase a business through a corporation, sellers fully expect you as an individual to guarantee the payment on the loan. That's their protection to collect if you take over the restaurant and then fail.
3) Specific remedies and a "right to cure" if you fail to make the payments. The seller financing documents will spell out what happens if you fail to make a payment and the restaurant owner's rights to recover his property. This will have the full force of the law.
While financing a restaurant with the seller can be simpler and less costly than working with a traditional lender, it is still very serious business.
Our next article in this series on Financing a Restaurant – What are My Options is titled, "Tax Free Stock Conversions for Financing a Restaurant." The restaurant brokers will publish the next installment in the series next week.
Our 5-part series on financing a restaurant includes:
Owner Financing When Buying a Restaurant – the Good, Bad & Ugly
LIKE this article? Please SHARE it on Facebook, Linked In or Twitter.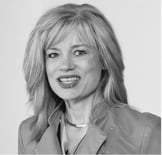 Robin Gagnon, Certified Restaurant Broker®, MBA, CBI, CFE is the co-founder of We Sell Restaurants and industry expert in restaurant sales and valuation. Named by Nation's Restaurant News as one of the "Most Influential Suppliers and Vendors" to the restaurant industry, her articles and expertise appear nationwide in QSR Magazine, Franchising World, Forbes, Yahoo Finance, and BizBuySell. She is the co-author of Appetite for Acquisition, an award-winning book on buying restaurants.