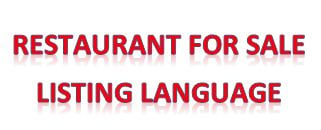 Not every restaurant for sale is created equal. In general, there are three categories of restaurants for sale that a buyer should understand. The main difference between the three is the earnings or cash flow generated by the business. Fortunately, the language of the listing will tell you quickly which type of business is being offered. Here's a quick primer on the terms you'll find in a restaurant for sale listing and what they mean to the savvy buyer.
Category One: Cash Flow Positive
Cash flow positive restaurants for sale are priced based on demonstrated income for the present owner. The earnings may be described as salary, income, cash flow, owner benefit or other similar type words. Be careful with the word "revenue" as this generally refers to sales volume, not net income.
A cash flow positive opportunity is generating dollars above and beyond expenses that will flow to the buyer when he takes over the restaurant. Only these type businesses for sale qualify for SBA lending so that's another clue that the business is financially stable. The listing may also include words like "perfect books and records" or "tax returns available for qualified buyers."
Category Two: Asset Sales
An Asset Sale is generally not producing an income. It is being sold for the value of its assets. Often a depreciated amount (as low as 20% of the original cost) for the furniture, fixtures and equipment is all the buyer pays. The language in an asset sale could include terms like, "originally paid this amount, sacrifice for this amount" or "no books or records available." Those are clues that there are no earnings on the business. A buyer acquires the restaurant for sale at a discounted rate and then brings his own concept and menu.
Category Three: Second Generation Space
Second generation space is a term applied to former restaurant listings that are now just lease spaces. Unlike the first two categories, there is no cost to acquire the assets. There are also no earnings for a buyer but instead of paying for assets, the landlord will allow you to use the equipment in return for leasing the space.
Paying close attention to the restaurant for sale language tells you exactly what type of business is being offered. Use what you've learned from this article so you can focus your attention only on the restaurant for sale you want.
Like this article? SHARE with a friend. Click the links above and post to Twitter, Facebook, Linked in or Google+.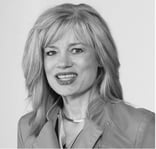 Robin Gagnon, Certified Restaurant Broker®, MBA, CBI, CFE is the co-founder of We Sell Restaurants and industry expert in restaurant sales and valuation. Named by Nation's Restaurant News as one of the "Most Influential Suppliers and Vendors" to the restaurant industry, her articles and expertise appear nationwide in QSR Magazine, Franchising World, Forbes, Yahoo Finance, and BizBuySell. She is the co-author of Appetite for Acquisition, an award-winning book on buying restaurants.