Thinking of buying your own restaurant? December 2022 marked the final leg of a strong year of restaurant turnover. With hundreds of Restaurants for Sale, We Sell Restaurants analyzed which concepts attracted the most attention during the last leg of 2022. Whether you were looking for fine French cuisine, delicious Italian dishes, or even exotic Asian delicacies - there was something for everyone. Take a look back at some of the best restaurants for sale in December 2022 — it may just help you decide where to start investing 2023.
We Sell Restaurants observes the number of signed Confidentiality Agreements to gauge buyer interest in the available restaurants for sale on our website. Here were the best restaurants for sale in December 2022:
Listing ID:9495
Restaurant Broker Ken Eisenband

Pizza Shop for Sale in Delray Beach, Florida – Fully Equipped and Turnkey
Lease: Expires December 22, 2029
Monthly Rent: $3200,
Inside Sq. Ft. 905,
Outside Sq. Ft. 100
Price:$79,000
City:Delray Beach Ken Eisenband
(561) 350-3365
With a restaurant for sale under $100,000 in the top position, it is clear that buyers are looking more for these low-cost investment opportunities to get into the restaurant business. In fact, 4 of the top 5 were opportunities under $100k.
Listing ID:9072
Restaurant Broker Tabby Hemphill

Priced to Sell! Just $53,000 for this Restaurant for Sale
Lease: 1, 1
Monthly Rent: $4000,
Inside Sq. Ft. 1250 ,
Outside Sq. Ft.
Price:$53,000
City:Durham Tabby Hemphill
(404) 800-6700
Restaurants priced to sell clearly caught attention right away—who would resist the chance to own a restaurant at just $53,000?
Listing ID:9477
Restaurant Broker Hannah Eisenband

Café for Lease in Boca Raton - $60,000 Key Money
Lease: Negotiable with landlord
Monthly Rent: $3636,
Inside Sq. Ft. 850,
Outside Sq. Ft. 150
Price:$60,000
City:Boca Raton Hannah Eisenband
(561) 859-1819
Once again, Florida markets have shown great opportunities for buyers, as you will observe on this list of best restaurants for sale.
Listing ID:9417
Restaurant Broker Ken Eisenband

Fully Equipped and Turnkey Restaurant for Sale in Fort Lauderdale
Lease: Expires January 31, 2026
Monthly Rent: $9,000,
Inside Sq. Ft. 1200,
Outside Sq. Ft. 250
Price:$75,000
City:Fort Lauderdale Ken Eisenband
(561) 350-3365
Restaurants with the equipment in place meant buyers could bring their own concept to life at a fraction of the cost of a brand new build out, and in a fraction in the time, too.
Listing ID:9459
Restaurant Broker Eric Gagnon

Just $249,000 Package of TWO CiCi's Pizza Franchises for Sale in Georgia
Lease: Expires 2028 with atleast 1 five year option remaining
Monthly Rent: $5400, 7200,
Inside Sq. Ft. 4500, 4700,
Outside Sq. Ft.
Price:$249,000
City:Columbus Eric Gagnon
(404) 800-6700
Our list cracks the $100k mark at number 5, which was a multi-unit opportunity for a franchise restaurant for sale.
Listing ID:9254
Restaurant Broker Dave Duce

Fire Sale! Only $30,000 Change the concept or keep it. Franchise sandwich.
Lease: expires 2026
Monthly Rent: $6000,
Inside Sq. Ft. 1700,
Outside Sq. Ft. 100
Price:$30,000
City:Austin Dave Duce
(512) 773-5272
Talk about a steal! Buyers certainly wanted to know what opportunity was available at under $50k.
Listing ID:9440
Restaurant Broker Don Mason

Brand New Fully Updated Restaurant for Sale in St Pete Florida
Lease: 1, 5yrs
Monthly Rent: $3728,
Inside Sq. Ft. 2500,
Outside Sq. Ft.
Price:$249,900
City:St. Petersburg Don Mason
(727) 470-8423
As the highest ticket item on the best restaurants for sale in December 2022, this brand new restaurant still captured buyer attention. The updated buildout and 2COP beer and wine license may have contributed to increasing buyer activity.
Listing ID:9450
Restaurant Broker Bob Steinberger

Mulit-Concept Restaurant for Sale South Metro Denver -Full Liquor License
Lease: Expires December 31, 2025
Monthly Rent: $6400,
Inside Sq. Ft. 2000,
Outside Sq. Ft. 1500
Price:$139,000
City:Lone Tree Bob Steinberger
(303) 901-4938
Great opportunity to invest and create your own success with this restaurant available in Colorado! Buyers seemed intrigued to learn more about the entertainment opportunity in this restaurant's build-out, which includes a patio and large stage for live music.
Listing ID:8646
Restaurant Broker Chris Gordon

Turnkey Brewery for sale perfect for new owner
Lease: expires 2023
Monthly Rent: $2700,
Inside Sq. Ft. 1500,
Outside Sq. Ft. 250
Price:$69,000
City:Denver Chris Gordon
(303) 594-4247
Buyers were intrigued at the opportunity to own a brewery at such a mild investment. Sales of over $100,000 were attractive, too.
Listing ID:9232
Restaurant Broker Justin Scotto

Turn-Key Restaurant for Sale in Popular Ballantyne Area of Charlotte
Lease: 5 Years
Monthly Rent: $5350,
Inside Sq. Ft. 1600,
Outside Sq. Ft.
Price:$135,000
City:Charlotte Justin Scotto
(704) 609-446

Closing the book on 2022 is this turn-key restaurant in North Carolina, reinforcing the idea that buyers are considering lower-cost opportunities that would allow them to bring their own concept.
Overall, the restaurant brokers observed strong interest from buyers even through the final stretch of 2022. Our buyers gave the most attention to low-cost investments with convertible concepts. What will 2023 hold for the restaurant industry? Revisit the We Sell Restaurants blog for more updates and advice on buying and selling restaurants.
Ready to buy a restaurant in 2023? Start browsing hundreds of restaurants for sale on our website, or get started by reading our free e-book on Buying a Restaurant available below.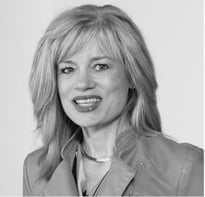 Robin Gagnon, Certified Restaurant Broker®, MBA, CBI, CFE is the co-founder of We Sell Restaurants and industry expert in restaurant sales and valuation. Named by Nation's Restaurant News as one of the "Most Influential Suppliers and Vendors" to the restaurant industry, her articles and expertise appear nationwide in QSR Magazine, Franchising World, Forbes, Yahoo Finance, and BizBuySell. She is the co-author of Appetite for Acquisition, an award-winning book on buying restaurants.