The key to maintaining profitability in the era of COVID 19 is to be adaptable. Forgot what worked in the past and determine what will work now and in the future. You might have to change your business model 180 degrees to keep yourself profitable. You need to ask yourself what the customer wants and needs at this time and then decide how you can provide it to them. As a former restaurant owner and corporate restaurant finance professional turned Certified Restaurant Broker, here is a small list of changes that might be necessary as you navigate these uncertain times.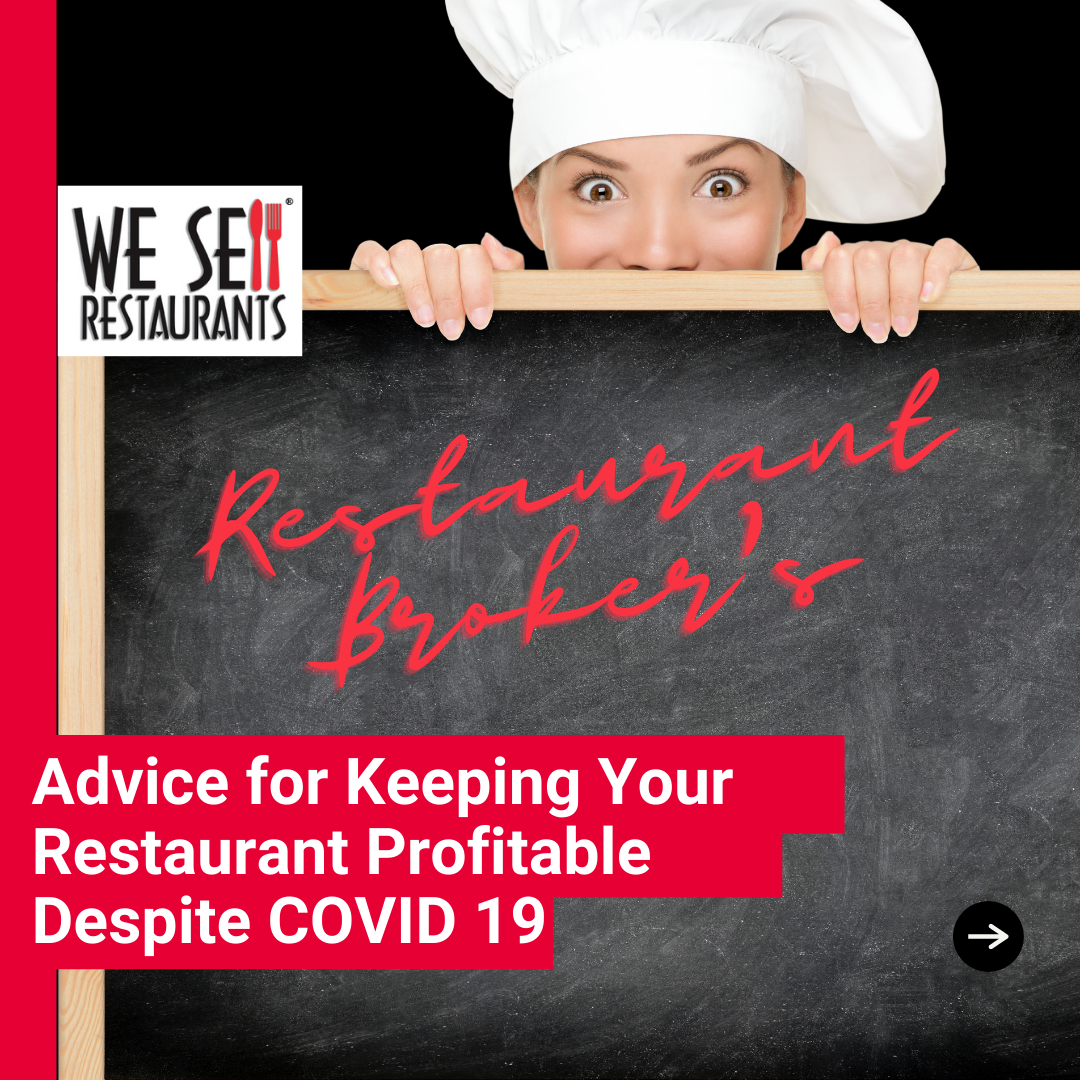 How can I deliver my product to my customers?
In house dining – either inside or outside.
Delivery – inhouse service or third-party delivery.
Pick-up – curbside or do the customers walk inside?
Check your lease or ask your Restaurant Broker to assist you in approaching the landlord to designate curbside parking for your restaurant.
Does my product travel well?
Do I need to change the to-go packaging? Remember, cheaper is not better. How you package and present the product is critical for re-orders.
How do I pack the items? Make sure the deliveries are stable and secure. Make sure there is No Spillage and No Mess.
What are the added costs of a new business model? Do you need to raise your prices?
To-go supplies must be added to the Cost of Goods Sold for each item.
Factor in the cost of delivery.
Add the cost of advertising your new business model.
Staffing Levels
Have peak hours for sales changed in the last few months? Carefully review your check sales per hour and staff properly.
Does your staff need to perform different functions? Who puts to-go orders together and confirms their accuracy? Have prep levels changed?
Menu
Has the menu mix changed? Should it change? Can you reduce your menu and reduce overall food costs?
Do all items travel well? If not, remove the items that do not travel well or have not been selling.
What about re-sizing your offerings? Can you add family meals to the menu?
What about alcoholic beverage? What do the local laws which have been changing throughout COVID19 say about adding alcoholic beverages to the to-go menu?
Thinking about the five items above might be the difference between surviving and thriving. Contact me personally if you want to brainstorm ideas with this Certified Restaurant Broker and Franchise Partner for We Sell Restaurants in South Florida.