Are you in the process of securing a restaurant lease? Make sure these tips from the Restaurant Brokers at We Sell Restaurants don't leave you in a permanent stage of fright with your landlord with Halloween around the corner! After all, as our book, Appetite for Acquisition shares, the landlord is not your friend. Don't let these ghouls slip these horrors into your restaurant lease!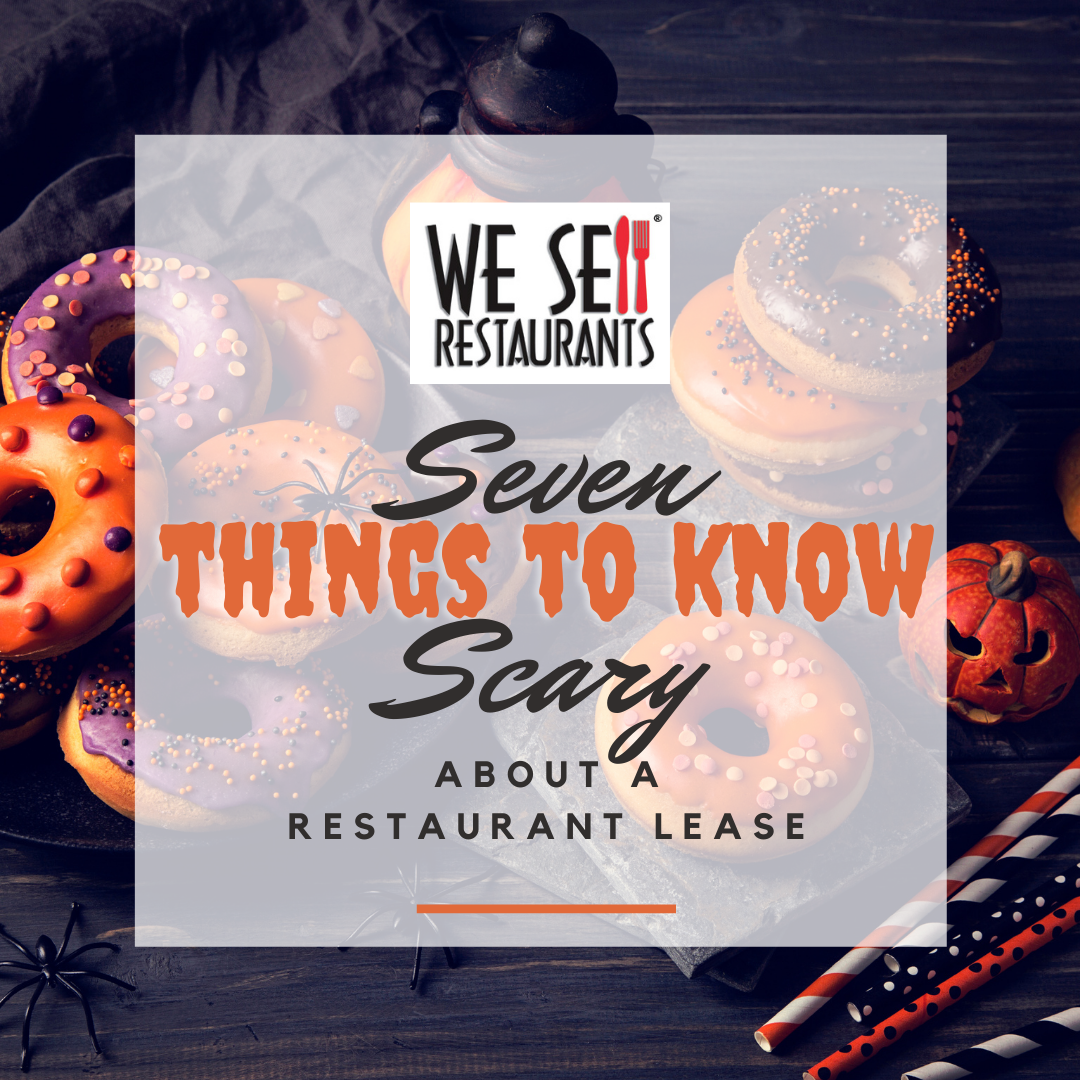 Scary Item 1 – Unlimited personal guaranty. Landlords are famous for signing you up to a personal guaranty until the end of time. Don't bite on this one or it will suck the blood out of your plans to sell your restaurant like vampire from Transylvania. Here are strategies to overcome that unlimited personal guaranty. First – ask for it to be removed if the restaurant lease is ever assigned or transferred. Secondly, cap the guaranty not to exceed the initial lease term without allowing it to live in perpetuity. Lastly, fully define, up front, the conditions under which you'll be released from the guaranty. Put specific and measurable conditions in place with a timeline. For example, "Landlord consents to the assignment of this lease to a similarly qualified tenant prospect, with a net worth of $500,000 and liquid assets of $150,000 automatically with 30-day's notice from the tenant and accompanying documentation."
Scary Item 2 – No caps on Increases in CAMS, Taxes and Insurance. Do not let a landlord have a blank check with no controls on his spending in your restaurant lease. If they are not incentivized to fight tax increases and find less expensive service providers, this will result in horrifying rate increases that could eliminate any advantage you have negotiated in the base rent.
Scary Item 3 – Landlord Right to Relocate. A landlord will often throw language into the restaurant lease allowing him to relocate you within the center if it benefits them with a new tenant. You build a destination and traffic to your store only to be pushed to the back side of the premises. That's a frightening thought. Fight back on these clauses as they only benefit the landlord. A strong restaurant broker will work to exclude this language.
Scary Item 4 – Occupancy Clauses cannot be overlooked. Failure to include a clause allowing for a rent reduction or termination of the restaurant lease if the anchor tenant closes or the total center becomes a ghost town is spooky. The Restaurant Brokers at We Sell Restaurants will always work to negotiate these clauses. During the recent COVID19 outbreak, we had clients reach out and thank us for these clauses we inserted as part of their negotiations years ago. As doors closed on anchor properties or occupancy dropped below 60% these operators automatically got rent reductions without negotiations as We Sell Restaurants built this important clause into the restaurant lease up front.
Scary Item 5 – National Disaster Language. Now that we've been hit with an industry altering event like COVID19, we are seeing more calls for insertion of language into leases surrounding national disasters, mandated government closures or similar. It was a lesson learned from a 100-year event but why not protect the future and not leave yourself in fear it may happen again by including language in your restaurant lease? Close the door on this scary event with protections for rent reduction, abatement or similar if you are required to close.
Scary Item 6 – Automatic Assignment for Subsequent Franchisees. This can be negotiated separately or included in a franchise lease rider which most draft for their brands. Get the landlord to agree to automatically transfer the lease to a new tenant and release you from the guaranty if the new party is an approved franchisee.
Scary Item 7 - Options at Market Rate. It is one scary situation to be rolling the dice on market rent on a restaurant lease for the future unless you have a strong stomach for risk. Unless the market is booming, try to define your risk over time. You can build your financial model and required sales into a known occupancy cost this way. If you fail to define market rent, then you are at the whims of the future. If we're in a downturn, that's a good thing but if business is booming, negotiating the rate at the top of the cycle is a terrifying prospect.
Don't be afraid of these seven restaurant lease horrors highlighted for Halloween. A Certified Restaurant Broker can overcome these challenges and many others in negotiating leases for those opening a restaurant.
Read also, 3 Reasons You Didn't Get that Restaurant Space for Lease.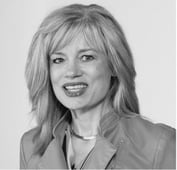 Robin Gagnon, Certified Restaurant Broker®, MBA, CBI, CFE is the co-founder of We Sell Restaurants and industry expert in restaurant sales and valuation. Named by Nation's Restaurant News as one of the "Most Influential Suppliers and Vendors" to the restaurant industry, her articles and expertise appear nationwide in QSR Magazine, Franchising World, Forbes, Yahoo Finance, and BizBuySell. She is the co-author of Appetite for Acquisition, an award-winning book on buying restaurants.