In the past few days, while scanning different online marketplaces, this Restaurant Broker was stunned to see residential and commercial real estate agents listing restaurants for sale while fully disclosing the name, address, sales, earnings and more.
It reinforces the reason that only restaurant brokers who understand how to simultaneously showcase the value of your business while protecting the confidentiality, should be listing, and posting online. The choice of where to place a business for sale listing is as critical as what to reveal about the business.
Many online marketplaces that we reviewed didn't just showcase the name of the restaurant and its address, but also displayed the "days on market" or period the business has been for sale. As someone well-versed in selling restaurants, we couldn't help but recognize the potentially disastrous consequences of such exposure. Here are what restaurant owners should understand about the risks associated with Selling Your Restaurant without maintaining confidentiality.
Risk #1 – Employee Unrest and Insecurity
The past two years have been a roller coaster ride of hiring, training, losing employees and starting again. Nearly 62% of restaurants reported being understaffed last year according to the National Restaurant Association State of the Industry Report for 2023. With that level of competition for front line employees, why would you allow anyone to post that the business may be changing hands? That's a scenario to introduce fear, uncertainty and doubt, the trifecta approach to getting employees to run for the hills or seek employment at a location without this risk.
It is also the gift that keeps on giving. Your restaurant becomes more difficult to sell when it is not fully staffed, and you can't hire because employees know or suspect it is for sale. This instability can wreak havoc on your day-to-day operations and customer service, causing a decline in your restaurant's value.
Unfortunately, residential and commercial real estate agents simply don't understand how to place a business online while masking the address. Unlike Restaurant Brokers, they are not skilled in writing ad copy that can appear to would-be buyers without disclosing to your employees that a for sale sign is on the door. Their approach to selling a business is the same as for selling a house. Put it out there as broadly as possible with a sign outside until a buyer comes by. That is not how restaurant brokers sell restaurants.
Before ever listing your restaurant with someone unskilled and working as residential or commercial real estate agent, make sure you understand not only how but where they will be publicizing the business for sale. Request to view ads for similar restaurants they have sold in the past and make sure they have actually sold restaurants before signing an agreement.
→Ask your broker these questions before listing!
Risk #2 – Loss of Customer Loyalty
What is the first thing that surfaces when you "google" your restaurant name? If a naïve residential or commercial real estate agent has placed your restaurant for sale on the wrong website, someone searching for a dinner spot on Friday night will instead by presented with an online add featuring your business name. Those reviews you worked hard so you can be found online will be buried by the "ads" that pull into the first page of the search results.
Your clientele forms the backbone of your restaurant business. Once they get wind of the sale, they might start questioning the stability of your restaurant. This uncertainty can cause them to reconsider their dining choices or, worse yet, take their business elsewhere. You can undoubtedly see the chain reaction this could trigger. As loyal customers begin to visit less frequently or stop coming altogether, your revenues can take a significant hit.
All this leads to less revenue, lower earnings and ultimately, a lower selling price. Your business will sell based on the latest trailing twelve months of financials and buyers will be examining the trend. Selling your restaurant should result in a financial gain for you, not devalue the asset you are putting on the market.
That's why it is critical to make sure any online ads conform to your required privacy. Buyers should be pre-screened to insure they have sufficient funds and experience to move forward before they learn your business is for sale. They should also sign a confidentiality agreement that lays out the terms of the understanding between the parties about their receipt of private information.
Risk #3 – Marketing that Doesn't Increase the Restaurant Value
How the listing is written, what the ad copy says, even the headline, can determine how many buyers express interest and ultimately click on the listing to explore the details. For those selling residential or commercial real estate, it's often about how the house looks and whether there are three bedrooms or four. For restaurants, the focus is on earnings of the business and recasting the profit and loss statement into seller's discretionary earning. These are skills that residential real estate agents are not taught and why a restaurant broker is best at providing a description and financial picture on the business.
Of course, that isn't the only reason. Marketing platforms used for real estate, in addition to publishing the address and name, routinely indicate how many days a listing has been on the market while business for sale platforms do not. Let's put ourselves in the shoes of a potential buyer for a moment. Suppose you come across a listing of a restaurant that has been on the market for over a year. Your immediate thought might be, "What is wrong with this business?" With so many days without selling, you might feel justified in making a low or insulting offer. This is a situation we strive to avoid when selling a restaurant.
A restaurant will take longer to sell than a home for a variety of reasons but revealing the length of time on market could hamper any marketing efforts and ultimately, devalue the business.
Risk #4 - Your Vendors Discover the Restaurant is for Sale
It's never a good idea to let someone you owe money to realize that there is risk associated with the transaction. Vendors count on continuity in a business and have provided credit based on their experience with you as an owner. When they learn the business is for sale, they may be concerned about whether you will be able to meet their terms. While unfair, they could also change the terms of your relationship, taking you from a Net 30 days to a shorter window, affecting your cash flow. Overall, it's better if your intent to sell is not revealed to the vendor until a new buyer is completing an application for credit and you are ready to close on the transaction.
Risk #5 - Competitors Capitalize on Your Listing
The last risk to your restaurant being widely known as "for sale" is when competitors learn this information. The sites we reviewed with postings by residential and commercial real estate brokers not only revealed the name but also the sales, earnings, and other sensitive financial information. That information is critical to a buyer deciding whether to buy a restaurant but should not be in the hands of your competitor.
In addition to the competitor having access to your financial data, he or she is now in a position to leverage the situation to benefit their restaurant. They may share the information with customers or vendors. They could adjust their strategy to put more pressure on the business, offering limited time offers or competing in new ways. Information is power and you don't want to put that in the hands of someone in direct competition with you. It could even entice them to come in and place a "lowball" offer on the store.
The bottom line is this. When selling your restaurant, adopting a confidential approach ensures you're protecting your business's reputation, securing your employees' trust, retaining your loyal customers, and ultimately, preserving your restaurant's value. Having a professional restaurant broker by your side, can ensure much-needed confidentiality and peace of mind during the process of selling your restaurant. Don't run the risk of getting less than your restaurant is worth and work with a restaurant broker who will protect your business in the process of Selling Your Restaurant.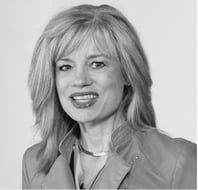 Robin Gagnon, Certified Restaurant Broker®, MBA, CBI, CFE, is the co-founder of We Sell Restaurants, a brand that has carved an unparalleled niche in the industry as the nation's leading and only business broker franchise focused on restaurants. Under Robin's leadership, We Sell Restaurants has grown to 45 states where it dominates the restaurant for sale marketplace, including franchise resales, delivering on the founder's vision to Sell More Restaurants Than Anyone Else. We Sell Restaurants was named one of the most influential suppliers and vendors in the country by Nation's Restaurant News and has earned a position on INC 5000's list of fastest growing privately held companies. Franchisees of We Sell Restaurants surveyed by Franchise Business Review placed it 25th in the nation in franchisee satisfaction.

Robin is the Chair of the Women's Franchise Committee of IFA and is a member of the IFA Board of Directors. She is also an MBA and Certified Franchise Executive (CFE) and has her CBI (Certified Business Intermediary) designation from the International Business Brokers Association. She co-authored Appetite for Acquisition, a small business book award winner in 2012 and contributes frequently to industry press appearing in Forbes, QSR, Modern Restaurant Management, Franchise Update, and others. Entrepreneur has named her to their list of the "Top Influential Women in Franchising."