Interest rates are at record highs, inflation is at 10% but the outlook for buying a restaurant remains strong. Here's why…
Those in the market for buying a restaurant could consider putting plans on hold based on any number of factors. Rising interest rates are on the minds of buyers along with doubt about consumer sentiment and data points in the economy trending toward either a recession or soft landing depending on either your level of optimism or which "expert" you trust.
However, even key economists are mixed on their perception of where we are headed. A recent presentation by FranData to the franchise community indicated that we are in an "irrational" economy with indicators at odds with one another. On one hand, consumers are spending as if there is no inflation and on the other, interest rates are rising, and we have 10% inflation. Simultaneously, there is a strong labor market, forestalling indications of a downturn and housing prices are still rising. With these confusing factors, why is now the time to consider buying a restaurant?
Consumers Weigh In
Our advice is to look deeply at the industry itself. We Sell Restaurants has worked with those buying restaurants for more than two decades. We have seen the upturns and downturns during that time. What we have learned and what even the pandemic has proven, is this. As a nation, we are attracted, may we say addicted, to the experience of someone else preparing our food and the dining experience.
Why? It may simply be the many demands on the time of families. The National Restaurant Association State of the Industry Report for 2023 surveyed consumers and found that 64% of U.S. consumers consider restaurants essential to their lifestyle. As a nation, we would rather spend our free time doing anything but going to the grocery store, bringing home food supplies, and preparing it at home. The trend for food "away from home" has been steadily increasing since the 1960's when most meals were eaten around the table to today when 55% consider takeout and delivery essential to their way of live.
Some of the reasons we enjoy the dining experience could be how our society interacts today. In an increasingly high-tech world, we still crave and enjoy, the low tech and personal experience of dining with others. Food service and restaurants are part of our vernacular as a human race, that is not going anywhere.
The commitment of the consumer to the dining experience is reflected in the growth data for the QSR or Quick Service Restaurant trending. This segment caught fire during the pandemic and shows no signs of slowing down. Recent data published by Technomic, Inc and Technavio on the sector found that the U. S. fast casual market is experiencing a surge with expectations to growing by a remarkable $55.4 billion from 2022 to 2023. What about this year, 2023? If you are buying a fast casual restaurant today, the year over year growth rate in 2023 is double digit – a 10.66% growth rate. The market is set to skyrocket with a CAGR of 53.21% in the five-year span of 22-27.

What is Technomic reporting as a reason for growth? It returns to the customer. Consumers are choosing quick service brands for their innovation and tailor-made menus. In addition, they are looking for fresh flavors and alternatives to high-end dining experiences. Quick service provides the dining experience customers are seeking without the high price. That is also budget friendly during an economic downturn.
In addition, the consumer, facing a shortfall overall, will "trade down" their dining experience without giving up on it altogether. Someone that has spent a lifetime enjoying a Friday night with a spouse or the family at a full-service restaurant will continue that practice, they may simply trade the overall size of the check, by doing it in a fast casual concept instead.
It is not just QSR posting gains. The same information published by Technomic found the general food service arena is on an upward trajectory, predicted to grow at a CAGR of 28.35% from 2022-2027. Those buying a restaurant, are acquiring a stake in a market that continues to grow, year over year.
Interest Rate Impact
What about interest rates? Consider that those buying a restaurant today are taking on debt at the highest possible repayment terms. If the business supports the liquidity requirements of debt service now, terms can always be renegotiated down, delivering greater earnings to the opportunistic buyer. If we consider history, those who take on risk during down times, experience the greatest benefit, while those who buy at the "high" end of the market, typically don't see the higher gains.
Some of the greatest innovations and companies in our history, were undertaken during times of economic upheaval. For some, economic upheaval forces innovation. Brands like Microsoft launched in 1975 during the so-called "Oil Embargo" recession of the time when Bill Gates and Paul Allen ignored the economy and created a brand valued at over $2 Trillion dollars today. The 2008 - 2009 downturn produced companies like AirBNB, Square, Uber, and Instagram. All this just goes to show that timing may be everything when buying a restaurant. Stock market pundits often point out that if you only invest during periods of growth, you never receive the "upside" associated with the upward trending market.
Best Opportunities
It may also be the right time for buying a restaurant simply because of the market supply. The simple fact is that a Silver Tsunami is real with more than 10,000 aging baby-boomers turning 65 every single day from now until 2030. There are a lot of businesses that were sidelined from the market as owners dealt with the pandemic and its aftermath. Now those boomers are ready or past their window to retire, delivering strong restaurants for sale into the marketplace that represent some of the best opportunities.
As more listings come onto the market, there will be greater choice, competition for the best buyers and this could ultimately, affect either the pricing multiple or pricing.
Overall, buying a restaurant today may be the best possible timing. Growth rates that are pointing toward aggressive restaurant market increases, inventory supply and the consumers unmatched thirst for the business model signal why buying a restaurant makes sense today.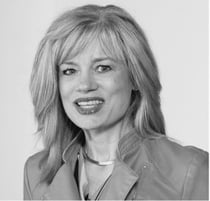 Robin Gagnon, Certified Restaurant Broker®, MBA, CBI, CFE, is the co-founder of We Sell Restaurants, a brand that has carved an unparalleled niche in the industry as the nation's leading and only business broker franchise focused on restaurants. Under Robin's leadership, We Sell Restaurants has grown to 45 states where it dominates the restaurant for sale marketplace, including franchise resales, delivering on the founder's vision to Sell More Restaurants Than Anyone Else. We Sell Restaurants was named one of the most influential suppliers and vendors in the country by Nation's Restaurant News and has earned a position on INC 5000's list of fastest growing privately held companies. Franchisees of We Sell Restaurants surveyed by Franchise Business Review placed it 25th in the nation in franchisee satisfaction.

Robin is the Chair of the Women's Franchise Committee of IFA and is a member of the IFA Board of Directors. She is also an MBA and Certified Franchise Executive (CFE) and has her CBI (Certified Business Intermediary) designation from the International Business Brokers Association. She co-authored Appetite for Acquisition, a small business book award winner in 2012 and contributes frequently to industry press appearing in Forbes, QSR, Modern Restaurant Management, Franchise Update, and others. She has appeared on The TODAY Show as a restaurant expert and Entrepreneur Magazine has named her to their list of the "Top Influential Women in Franchising."