After experiencing an unprecedented and tumultuous two years, the restaurant industry has not only persevered but prospered in some ways. Through forced flexibility and adapting, restaurants have created new ways to thrive. After rejuvenating their menus and environments, paired with the comfort of sitting down and enjoying a meal with others, many restaurants are seeing success, and the industry is predicted to continue to grow. This has made restaurants a valuable asset in the acquisitions market. As the co-founder of a broker franchise for restaurants, I've seen that despite the ongoing pandemic, people are still choosing to invest.
A recent report from BizBuySell showed that restaurant transactions increased in 2021 over the prior year by over 1,000 transactions. With restaurant headlines focusing on supply chain issues, labor issues, vaccine requirements and other measures, the question at hand is: Who is buying?
Detailed below are the profiles and motivations I've observed of recent restaurant buyers. Investors are increasingly confident in a turnaround of the traditional industry, and we're seeing that play out now. This shows there is hope for the industry.
The Great Resignation
Anthony Klotz coined the term the Great Resignation, and he also predicted that a "boomerang" would happen as people returned to their previous employers. A survey shows people are seeking more purposeful and meaningful positions now as employees have evolving motivations and aspirations. It's become clear that workers' expectations reach beyond compensation, as more than half of the respondents placed work-life balance as one of the most defining benefits employers could offer to engage and retain their employees.
The people who left in droves due to concerns over Covid-19 are making a comeback, but this time, some are returning as employers. More than 5 million people applied for business applications in 2021, the largest number ever recorded by the U.S. Census Bureau. Some former restaurant employees are now seeking control over their future. I've noticed that this is driving demand for restaurant ownership. Pair this buyer group with strong equity in their homes and the stock market, and the business ownership that was out of reach a few years ago is now on the table as they leverage assets and become business owners.
Moving Locations
The availability of remote work has concreted itself in society. Families now have the choice in where they want to live, which hasn't always been the case. Many buyers are consolidating around family and relocating for a variety of reasons. Some are moving closer to aging parents as the pandemic has reminded them life is short and their relatives need support in tough times.
In 2021, California, Michigan, Illinois and New York were among the top states people were leaving. Alternatively, Tennessee, South Dakota, South Carolina and Florida were seeing a great influx of residents.
Currently, I've noticed the restaurant marketplace has seen more movement. Those who relocate can cash out of homes with high equity positions, keep one family member employed remotely and buy a business, in this case, a restaurant.
Quick Service Restaurants
The robust response to the crisis has positioned quick service restaurant (QSR) concepts as a star. Often the first to make the move to delivery and carry out, many came through the crisis better positioned than they were going into it. QSRs took advantage of scale. These units are also easy operations to run with less cooking and, in most cases, no alcohol. That makes them an entry point for new buyers who are seeking opportunities of their own.
Chains of quick service restaurants have been popular since their inception, but many people's faith in them were restored throughout the pandemic as they turned to chain restaurants for comfort food and familiarity. With specific features that make them similar, like a simple look, special windows for ordering and a straightforward menu, people can trust these restaurants. They know the taste and the menu, and it takes very little effort to make a purchase from one of these establishments.
The fast food and quick service restaurant industry continues to evolve to encompass the needs of their customers, which drives entrepreneurs to make the financial commitment.
Opportunistic Buyers
Buyers who "never let a crisis go to waste" are also a driving transaction for the restaurant industry. They're looking for units where owners are facing fatigue and burnout from a tough few years and coming in with offers to take over their burden.
In 2020 (paywall), before states and cities issued stay-at-home orders, many investors and investment funds were stockpiling cash and waiting for a buyer's market. These are the investors who were prepared to take advantage of the pandemic and make a profit. I've noticed this has been a heavy contributor to growth in sales as well.
Steps To Success
Before making the commitment of restaurant acquisition, potential buyers should make sure the reason behind the sale is known. Many times, it is retirement, relocation or other personal reasons. However, sometimes, it's because the establishment isn't doing well financially. While this alone could be a minor detail, it's still good to know.
Once there's a clear picture and the process is ready to begin, start by checking the market for restaurants for sale. It's important to ensure the value of the business so the buyer doesn't overpay, along with confirming a desirable location.
Once funding for the property has been secured, make sure a transition plan is in place and implemented as the previous restaurant shifts to new ownership. Finally, promote the grand opening through online advertising and marketing so that potential new customers are aware and eager to visit.
Impact Of Restaurant Buyers
In times like these, I think it comes as no surprise that restaurants are surpassing expectations in sales. The restaurant industry is resilient and adaptable. After events like the 2008 recession and the pandemic, people have found ways to turn temporary setbacks into long-term opportunities. They're able to do this while also focusing on their families and working to provide a safe space for their community to dine and enjoy.
This article was originally written by Official Forbes Business Council Member Robin Gagnon and published on Forbes on May 4, 2022.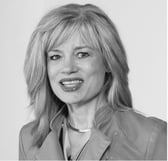 Robin Gagnon, Certified Restaurant Broker®, MBA, CBI, CFE is the co-founder of We Sell Restaurants and industry expert in restaurant sales and valuation. Named by Nation's Restaurant News as one of the "Most Influential Suppliers and Vendors" to the restaurant industry, her articles and expertise appear nationwide in QSR Magazine, Franchising World, Forbes, Yahoo Finance, and BizBuySell. She is the co-author of Appetite for Acquisition, an award-winning book on buying restaurants.