Anyone considering an exit strategy for a valuable asset like their restaurant business inevitably asks; "What does it cost to sell my restaurant?" This article addresses the type of fees associated with selling your restaurant. We will also review the different approaches to the process starting with the seemingly lowest cost alternative, "for Sale by Owner."
To understand what it may cost to sell your restaurant; you must be knowledgeable about who will be doing the work. There are a number of professionals engaged in the service but results and costs vary dramatically by channel. We will review each means and the overall cost whether you use a for sale by owner approach, rely on a local real estate agent, employ a general business broker or hire a specialist in selling restaurants.
What does it Cost to Sell Your Restaurant yourself?
The "for sale by owner" route is one that many restaurant operators may consider. The cost will be the expense of placing an advertisement on a national platform like bizbuysell.com and waiting for the phone to ring. The cost to sell your restaurant using this method is $59.95 per month for a basic listing, $79.95 for a Showcase listing, and $129.95 for a Diamond listing. The higher the cost, the more exposure on the site you may expect to receive but the minimum commitment under their plan is for six months meaning the least expensive option is roughly $300, the mid-tier option is just under $500, and the highest option is just under $800. When weighed against the cost for using a brokerage firm, which we will also discuss, this seems like an inexpensive alternative.
When exploring this low-cost method to sell your restaurant, you must also factor in the risks and time involved on your part as the owner. You will need to write listing copy that attracts buyers without disclosing the actual name and address or details that will tell the reader which business is for sale. Employees can become anxious if they learn a restaurant is on the market and in today's tight labor environment, no one wants to give a restaurant worker a reason to seek another job.
Without the knowledge of pricing and comps in the marketplace, another cost of selling your restaurant individually is the number you set as the listing price. It is important to not establish listing prices too far at the ends of the spectrum, either far above where they should be based on earnings or far too low, leading to a loss in the selling price and valuable income. If you are priced too high, the business will sit on the market unsold or attract lots of lookers who will try to bargain the price down. If you are priced too low, this experience becomes expensive quickly as you give up thousands of dollars at the closing table.
You will also need to make sure anyone attracted to buy your store through this low-cost means to sell your restaurant is both financially qualified and subject to some form of a confidentiality agreement or nondisclosure. You will need to prepare some form of a listing package that presents all the financials in a clear and meaningful way as well as present all the benefits of why they should buy your restaurant.
A for sale by owner approach could result in significant legal costs as well since attracting the buyer is only the first step in the process. Getting the buyer to the closing table requires an asset purchase agreement that fully covers the seller's interest and spells out who pays the costs. Selling without the proper representation, especially if there is any form of seller financing involved could ultimately be a very costly decision.
Lastly, when using this low-cost method to sell your restaurant, you must be committed to the follow-up required for any leads. When balancing whether to get the catering orders out the door or try to reach a would-be buyer for the third time before giving up, it is easiest to rely on what you know best, restaurant operations, and let the buyer lead go the wayside. The time commitment required by the owner when using a "for sale by owner approach: cannot be underestimated. You must prepare an impressive package, protect your risk with legal documents, and be committed to the follow-up to reach buyers multiple times and qualify them for the sale. That is why the cost to sell your restaurant using this method can be much higher than the fee suggested by placing it on a single, albeit very successful website.
What does it Cost to Sell Your Restaurant Using a Local Real Estate Agent?
A local real estate agent that specializes in the market will list your restaurant for sale at approximately 6% commission. They follow the same steps to sell your restaurant that they use for selling houses. The business is placed in the MLS service with all the details, the name, the address, any financial details they write into the listing like your annual sales and profit margin. If you are including real estate in the transaction, you may consider this approach as a sound one since it is very focused on the real estate aspect of real property.
This will typically be a less expensive approach than using the specialized services of a restaurant broker or business broker unique to the restaurant industry. The downside to this approach is the public visibility brought to the transaction. Since all MLS listings ultimately flow through to other sites like Realtor.com and Zillow.com, the private process of selling your restaurant becomes public immediately. Your customers and employees will certainly learn that the business is for sale and if that is your strategy, this may be the ideal approach.
For residential real estate agents, the only real strategy to sell the restaurant is through the MLS. Most do not have any form of database of buyers for commercial transactions, so agents are limited to public postings, signs on the property, and social media to sell the business and their following is typically those in the market to buy a home.
Another risk to consider in selling your restaurant with a real estate agent is again, pricing. Residential real estate agents are very proficient at producing a report called the Competitive Market Analysis or CMA. This pulls comparable sales for homes in the area and quickly establishes the pricing based on the zip code, number of bedrooms and bathrooms, size of the lot, and other elements. For restaurants, this data point does not exist and the methodology for pricing and valuation is a foreign concept. This becomes a second scenario where the cost to sell your restaurant may be far greater than you realize if the value of your business is not in the equation. Overall, residential real estate agents, while the right choice in limited circumstances, will not provide the highest value for the restaurant seller and allow him or her to gain the most money from the transaction in the shortest period of time.
What does it Cost to Sell Your Restaurant Using a General Business Broker?
The cost to sell your restaurant using a general business broker depends on the practice and type of services offered. Many general business brokerage firms charge an "upfront" or valuation fee to provide you with an opinion of value. This can range from $2500 to $5000 so there is an initial charge involved. For many firms, this is necessary since they are selling everything from landscape services to convenience stores. They invest in software that will generate a report and let them know what a restaurant is worth and for this service, they expect a fee.
Sometimes this fee or valuation charge is offset against the eventual commission amount charged to sell your restaurant. While this varies by firm and by market, we see commission rates at the low end of 8% of the selling price and at the high end at 12% of the selling price. This is the most expensive alternative we have discussed so far, however; it leads to the most realistic pricing model and eventual selling price as a business broker is adept at setting the values.
In terms of the ultimate cost for those selling a restaurant, the general business broker approach must be weighed against their service offerings. Since a general broker sells all manner of businesses, it may take longer to attract a buyer for a restaurant. Their buyer inventory will match their selling inventory. If they have twelve listings, as follows: daycare center, dry cleaner, convenience store, insurance practice, online store, liquor store, restaurant, etc., it follows that those who are interacting with them are also looking at every manner of business without a particular interest in buying a restaurant.
That could lead to other types of fees you may encounter, including some form of marketing fees or upgraded marketing fees to cover their costs to reach a specialized audience. They may need to buy a mailing list or do specialized emailing to reach a restaurant buyer since their database is fragmented across multiple industries.
This also drives up the intangible but quite real, additional cost to selling your restaurant. This is the emotional cost for the months you are waiting on it to sell. Turnover will be slower, and it will take longer to attract a qualified restaurant buyer to the listing with a general business broker handling the listing.
What does it Cost to Sell Your Restaurant Using a Restaurant Broker?
Selling your restaurant using a Certified Restaurant Broker® will be in the same range with discount brokerage firms offering fees as low as eight percent to as high as fifteen percent seen in the marketplace. There are some important differences however as specialized firms often do not charge any upfront fees or evaluation fees to prepare an opinion of value. As a specialist, a business broker who only sells restaurants is uniquely qualified to understand the current comparative sales nationwide and in the specific market. He or she knows exactly where lenders and external valuation companies are coming in on pricing and therefore, national firms like We Sell Restaurants often perform this service as a courtesy to buyers.
This specialized knowledge also reduces the cost to sell your restaurant. Think of it this way. The commission is a function of the overall selling price but if the selling price is incorrect to start with, you give up tens of thousands of dollars in the listing price but only a small percentage of the selling price. Sellers attempting to price on their own or working with general brokers can be surprised by how much more they may realize when an opinion of value comes directly from an expert.
The number of transactions for restaurants is also much higher than the marketplace overall. The buyers in the database are only interested in restaurants. There is no "weed out" or qualification process to help them understand whether a landscape company or restaurant is best for them. They are already seeking restaurants. The database at a national firm like We Sell Restaurants, for example, has nearly 100,000 registered buyers all seeking one thing, their next restaurant. This reduces the overall emotional cost to sell your restaurant as they move quickly with a marketing path attracting the restaurant buyer.
These knowledgeable brokers know they will wake each day and start dialing buyers, multiple times based on the leads they are generating. On average, the Restaurant Broker will interact one hundred times before the right buyer makes an offer and a deal is on the table. He is fully focused on attracting a buyer and getting them to the closing table as they are not compensated until they fulfill the mission to sell your restaurant.
While the hard costs are quantifiable, there are also other costs to consider. The cost to protect confidentiality is paramount for most sellers and a firm that understands the unique nature of the business will qualify buyers financially. A Restaurant Broker puts an important agreement in place with potential buyers that have the legal weight to protect the seller, his valuable financial information, and way of doing business.
Once the Restaurant Broker has the buyer, his specialized practice will have the legal forms and documents to prepare an offer that protects all interests of the seller and covers everything from reimbursement of the security deposit to the payment for the inventory. This reduces both the seller's liability and overall legal costs. An attorney review of a contract is much less expensive than negotiating a deal with an attorney and having them put dozens of legal hours into drafting an agreement.
Lastly, a Restaurant Broker is familiar with all elements of the industry and has the skills to not only attract the would-be buyer but also send them through the path for closing with an understanding of food permits, health inspections, liquor license requirements, and more. He or she will have assets for unsecured lending, SBA options, 401K rollovers, and more. They will also have the resources to close the deal legally, removing all liability for the seller.
Overall, understanding what it costs to sell your restaurant results in a more informed approach to choosing the right resource for your business. The cost to sell your restaurant varies significantly based on the resource you choose their approach to attracting a buyer and their ability to get the deal to the closing table.
If you would like more information or an understanding of what your business is worth in today's market, contact We Sell Restaurants, or download our free Cheat Sheet for Hiring a Broker.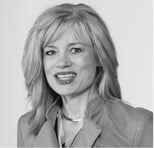 Robin Gagnon, Certified Restaurant Broker®, MBA, CBI, CFE is the co-founder of We Sell Restaurants and industry expert in restaurant sales and valuation. Named by Nation's Restaurant News as one of the "Most Influential Suppliers and Vendors" to the restaurant industry, her articles and expertise appear nationwide in QSR Magazine, Franchising World, Forbes, Yahoo Finance, and BizBuySell. She is the co-author of Appetite for Acquisition, an award-winning book on buying restaurants.