We Sell Restaurants announced the opening of its newest territories in Kansas City, MO.
The new franchise will be owned by Lee's Summit resident Tony Miceli. Miceli will operate two franchise territories that will encompass the complete Kansas City metropolitan area. These will be the first We Sell Restaurants franchises in the states of Missouri and Kansas.
Miceli brings more than 30 years of experience in the food and restaurant industry, most recently as Regional Vice President of KBP Foods. He also spent more than a decade each with Panera Bread and Applebee's.
"Tony Miceli's extensive knowledge and experience in the restaurant industry will be a great asset as he will lead two new territories in the Kansas City market," said We Sell Restaurants' CEO Robin Gagnon. "We believe his background in the industry will be a tremendous resource to those in the area who are looking to either buy or sell a restaurant and do so for the maximum value."
We Sell Restaurants credits its growing success to a strong alignment with the franchise industry and the proprietary software it provides its brokers. Franchisees of the We Sell Restaurants system strongly outperform their peers in the industry. The financial performance of their franchises in their Item 19 disclosure at this link demonstrates strong earnings. For two decades, We Sell Restaurants has been the most innovative, technologically advanced and successful restaurant brokerage brand in the nation where they adhere to a mission to "Sell More Restaurants than anyone else – period."
"I was attracted to We Sell Restaurants based on the unique niche that Robin and Eric Gagnon developed as a restaurant broker business," said Tony Miceli. "When people are looking to buy or sell a restaurant, they need an experienced professional who can provide them with the best market value and advice. I look forward to using my background in this area to help others maximize the value of their restaurant."
We Sell Restaurants Kansas City formally opened for business on April 4.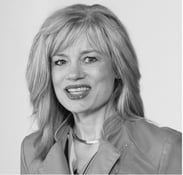 Robin Gagnon, Certified Restaurant Broker®, MBA, CBI, CFE is the co-founder of We Sell Restaurants and industry expert in restaurant sales and valuation. Named by Nation's Restaurant News as one of the "Most Influential Suppliers and Vendors" to the restaurant industry, her articles and expertise appear nationwide in QSR Magazine, Franchising World, Forbes, Yahoo Finance, and BizBuySell. She is the co-author of Appetite for Acquisition, an award-winning book on buying restaurants.