"This job came at the right time. It uses my expertise in the area, but also gives me so much work flexibility."
- Dave Duce, Certified Restaurant Broker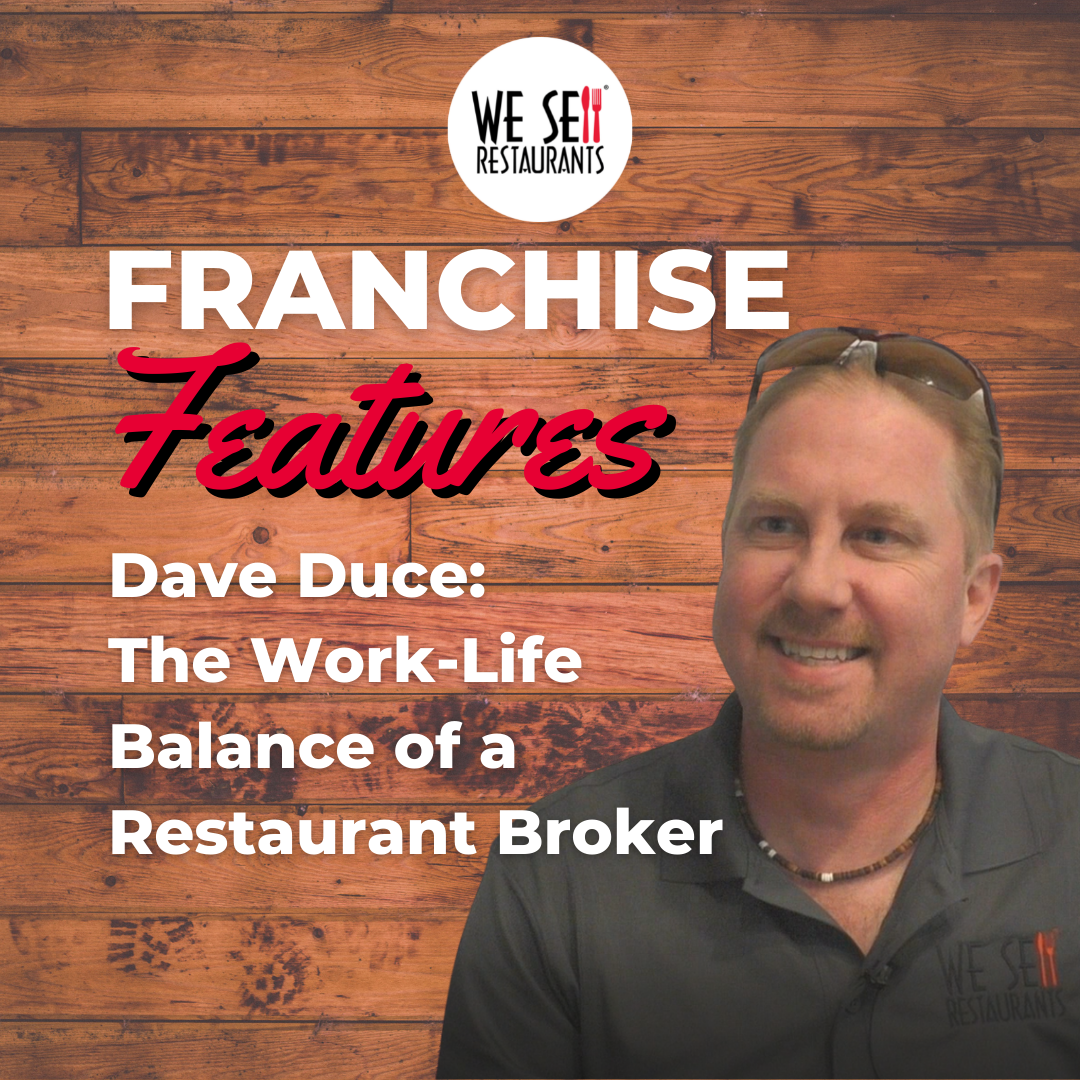 Our Certified Restaurant Brokers are rockstars – No, literally! Restaurant Broker Dave Duce, who owns the Austin, Texas franchise, also performs around town at venues with his band, 'The Big Gun Show.' Working in the restaurant world and playing guitar on a stage has been part of Dave Duce's lifestyle since high school.
Dave came to We Sell Restaurants from the frozen yogurt world when he was selling his yogurt shops. Shortly after, Dave found himself at Discovery Day, where he fell in love with the franchise and decided to become a Restaurant Broker in October of 2015.
"I thought to myself: 'This is it!'" says Restaurant Broker Dave Duce after he saw Eric and Robin in action.
For a father, husband, and bass guitarist, a prolific career with flexibility was highly sought after by Dave. Our Restaurant Broker franchise offered that perfect opportunity. No overhead stress, no employees to handle, and no overtime hours meant Dave Duce could stay connected to the restaurant industry, be present for his children, and jam out with 'The Big Gun Show.'
"I have two elementary school-aged children who I can drop off to school in the mornings," Restaurant broker Dave Duce shares, "and I can go pick them up. They know my workday continues even when they are home, but I get to be around them instead of away at an office."
Not only does Dave enjoy the flexibility to work from home, but he also appreciates the autonomy to adjust his work schedule. This allows him to do things like chaperone class field trips with his kids (and get some extra band rehearsals in). Becoming a Restaurant Broker "was serendipity" Dave claims, and we sure are glad to have him helping buyers and sellers in the hot market that is Austin, Texas.
In fact, Dave Duce shares that the most rewarding part of the job is how he can keep a finger on the pulse of his market by talking to people. At the end of the day, finding the perfect buyer and guiding them to the closing table is the most rewarding experience for any Restaurant Broker.
"Closing my first big deal was significant," Restaurant Broker Dave Duce explains, "it gave me confidence that the system worked."
After a few years as a Restaurant Broker, Dave has learned the varying angles of restaurant brokerage. On top of his specialized training for the designation of Certified Restaurant Broker, he has also learned through experience how to improve the restaurant buyer and seller experience. For instance, Dave offers the following advice for aspiring buyers and potential sellers:
Listen to your friendly neighborhood restaurant broker: This advice goes out to the sellers. A Certified Restaurant Broker knows what price a restaurant will sell at. Sometimes sellers will evaluate their own restaurant, resulting in a price too high that it never sells (or it sells after a long time and a few price drops). That's why We Sell Restaurants offers free restaurant valuations for those interested in selling!
Timing is important: For the restaurant buyers, Dave emphasizes the importance of being patient in finding the right fit for you. However, when you do find that perfect restaurant for sale, do not hesitate to place your offer and secure the close—you may lose it to someone else before you know it. As a Restaurant Broker, Dave Duce shares that he sees this happen all the time.
On and off the bandstand, Dave Duce is another rock star Certified Restaurant Broker and We Sell Restaurants Franchisee dedicated to helping buyers and sellers navigate the world of restaurant brokerage.
Buyers and sellers can enter the market confidently with the guidance of a Restaurant Broker leading them. The Certified Restaurant Brokers at We Sell Restaurants know restaurant brokerage better than anyone else, that's why we sell more restaurants than anyone else!
If you are a buyer or seller, contact us to find your nearest Restaurant Broker. For those interested in new a career within the restaurant world, learn more about the We Sell Restaurants Business Broker Franchise. Stay connected with us 24/7 and on the go by following We Sell Restaurants on Social media, where we share tips, announcements, listings, and more!