If you are Buying a Restaurant, you may be wondering how to secure your offer on a restaurant for sale. There are two ways to secure your deal: a Letter of Intent or the Asset Purchase Agreement. This blog article will cover the basics of a Letter of Intent and potential situations where the buyer and seller may opt to use a Letter of Intent.
What is the Letter of Intent?
A Letter of Intent (often referred to as a LOI), is a non-binding proposal, made to the Seller of what an offer from the Buyer might look like. In effect it is the Buyer saying, "I'm not ready to make an offer yet, but if I did, here is what it would look like." The key is that it is non-binding, and it usually states that at the beginning and end of the letter. Even though it is not binding, it usually has signature lines for both the buyer and the seller.
Why Write a Letter of Intent?
So, the obvious question one would ask is "If it is nonbinding, then what good is it?" Fair question— most Brokers would agree that a LOI is not needed in all but the most complex deals. A well-written and proven Asset Purchase Agreement(APA) can accomplish the exact same thing. The only difference is that when both parties sign, an APA is, indeed, binding. It is not unusual for a tentative, overly cautious buyer to be going back and forth with the seller with revised LOIs only to have a second, more aggressive buyer present an Asset Purchase Agreement to the seller. The seller signs the APA offer and the deal has been snaked right out from under the first buyer's nose.
However, in some cases a LOI can be a valuable tool helping to get the Buyer and Seller agreed on key points to better move on to a formal offer that both are likely to sign. A Letter of Intent may include the following points:
Offer price
How much earnest money will be put down, including when and who will hold it
Financing contingencies and deadlines
When does the LOI expire if it's not signed
When will close take place, "on or before"
How long is due diligence
Who pays which commissions
Is inventory included, and, if not, how is it handled
Who pays what fees (such as transfer and franchise fees)
Are there lease or liquor license contingencies
What will the Seller's commitment to training be
Who pays for what inspections and when they should take place
Who pays closing costs
A good LOI covers most or all of these points. Once both parties have agreed the Broker can quickly draft a Contract that has basically already been agreed upon by both parties.
When you are leasing a restaurant, it is especially important to include these items in your Letter of Intent. The LOI is also an document used to solidify the relationship between a landlord and new restaurant tenant. Whether you are buying a leasing, your Certified Restaurant Broker will know which document will be most productive for the deal.
Can I write the Letter of Intent myself?
The short answers is, Yes, you can write your LOI. However, you would be wise to entrust this task to someone who has written these types of documents before. Chances are your Certified Restaurant Broker has written dozens of these and knows what should be included and what should not. Incomplete or unthorough Letters of Intent could waste time, reflect on the professionalism and knowledge of the Buyer, and allow other Buyers time to begin more serious negotiations with the Seller.
So, trust your Broker and ask yourself this question, "If I am really serious and willing to accept the terms I am proposing, why not just put it in a contract and save unnecessary time and steps?" If the Buyer accepts and signs it, you got the deal that you wanted. If the Buyer does not accept some of the terms of the contact, the Broker will see that he counters your offer. Either way, time has been saved and you are closer to a deal. Be sure to consult with a trusted restaurant broker expert before drafting a Letter of Intent on a restaurant for sale.
If you are searching for an opportunity to own your own restaurant, browse restaurants for sale here. We have hundreds of listings across 45 different states ready for new owners to take the reigns!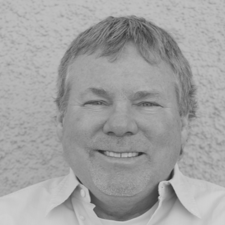 Bob Steinberg, Certified Restaurant Broker®, has more than 30 years of experience in the restaurant industry. Recently he owned and operated a hospitality consulting business; Promacon Hospitality Consultants that did financial, operations, and site selection consulting for clients throughout Colorado and other states. Prior to that business he was the sole owner and operator of a Ruby Tuesday Franchise, owned 14 restaurants in all parts of Colorado, and did over $24 Million in sales annually. Formerly, Bob was Chief Operating Officer and minority owner of the Ruby Tuesday, South Florida Franchise, Ruby Tuesday Inc. Area Director, and Ruby Tuesday Inc. Director of Operations. He has a well-developed knowledge of Colorado restaurant markets and real estate with experience as both buyer and seller on numerous deals.