Starting a business brokerage company on your own can be challenging. Find out what it takes to get started as a business broker and where you can find support.


By definition, business brokers help facilitate the sale of a business. But their role is much more than simply helping grease the wheels to close the deal. Business brokers use their skills and expertise to help entrepreneurs achieve their small business dreams. Brokers rely on their sales experience to support local communities while creating the lifestyle they desire for their families.
In addition to helping people control their own destinies, business brokers pay attention to the details. They determine the value of a business, establish a sale price, and vet prospective buyers and sellers. It's their job to ensure a streamlined transaction.
The business brokerage industry is on track to generate $1.3 billion in the United States and is forecast to grow by 3.4% this year. Although high inflation and recession concerns are causing the median sale price of small businesses to dip, market performance remains strong, according to industry research.
How Do I Get Started?
Getting a brokerage company up and running requires experience in sales, accounting, and business. Brokers typically need to secure a brokerage license, and many states also require a real estate license. Once you obtain the right credentials, a sole proprietor can open up shop with as little as a home office equipped with high-speed internet access. There are also various organizations, such as the International Business Brokers Association, that have resources you can turn to for support with your venture.

While starting a business brokerage company requires minimal overhead, it can be a challenge. To understand if it's a good investment for your future, it's important to know what you're up against.
Challenge #1: Building a reputation. Your reputation helps pave the path to profits and is central to your success. Potential buyers and sellers search for brokers who have industry experience and knowledge about their local community. Building a solid reputation as a sole proprietor and ramping up profits requires putting your nose to the grindstone and networking.
Challenge #2: Securing sufficient capital. A broker gets paid by commission when they make a sale, so it is important to have the necessary capital to stay afloat. Plus, even after you make a sale, the deal takes time to close. The average sale of a business at less than $500,000 takes six months to close, and businesses over $5 million take a median time of 10 months to finish, the International Business Brokers Association revealed.
Challenge #3: Generating leads. Even if you've done the heavy lifting to network with local leaders and have your finances in hand, closing deals requires savvy marketing and advertising to attract buyers and sellers. In tandem with helping build your reputation, it will be essential to build an omnichannel marketing strategy to attract prospects.
We Sell Restaurants Helps Overcome Hurdles
For entrepreneurs seeking a new opportunity, joining the We Sell Restaurants team as a franchise partner provides oversight, support, training, and technology to weather potential challenges and make your business brokerage franchise a success.
We Sell Restaurants is a home-based franchise that requires a low initial investment and is an ideal way to get a foothold in the business brokerage industry. For an investment starting at $60,875, brokers can start a niche brokerage company with a track record of success. By specializing in foodservice, We Sell Restaurants established itself as an authority in restaurant sales, allowing your business to have a positive reputation out of the gate. Our franchise business consultants have access to the resources you'll need to determine the best way to fund your entrepreneurial vision.
As a franchise owner, you benefit from the ongoing expertise of our management team and network of peers for guidance. We Sell Restaurants offers a four-week training program, including a combination of an online and in-person curriculum as well as field training, to ensure new owners are ready to get started. Our website is a resource for sharing information and helps generate leads by offering restaurants for sale listings.
Discover We Sell Restaurants Franchise Opportunities
Having a successful business brokerage company is attainable with the right partner to provide support and guidance. If you are interested in learning more about becoming a franchise partner with We Sell Restaurants, visit our website to request franchise info.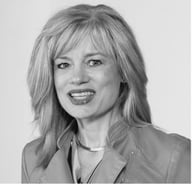 Robin Gagnon, Certified Restaurant Broker®, MBA, CBI, CFE is the co-founder of We Sell Restaurants and industry expert in restaurant sales and valuation. Named by Nation's Restaurant News as one of the "Most Influential Suppliers and Vendors" to the restaurant industry, her articles and expertise appear nationwide in QSR Magazine, Franchising World, Forbes, Yahoo Finance, and BizBuySell. She is the co-author of Appetite for Acquisition, an award-winning book on buying restaurants.