The closing day is a day of much anticipation for restaurant owners and restaurateurs alike. For sellers, it signifies the culmination of years of hard work, dedication, and passion. It's a moment to reap the rewards of countless hours and efforts spent building their business. For buyers, it's the dawn of a new adventure, a chance to step into a role they've envisioned, and take on a new acquisition.
There are many steps that must take place before this exciting day, however. In successfully selling a restaurant, the first step is to find a restaurant broker who can accurately value your restaurant for sale. Restaurant brokers are pivotal figures in the transaction for their specialized ability to value, market, and sell restaurant businesses. As restaurant brokers, we are privileged to be part of many success stories, and once a month we like to highlight a few of our favorites. Here are some of our most recent success stories:
→Read also: Why Only Restaurant Brokers Should Sell Restaurants - Risks to Your Business
Listing #9951- Enzo's Pizza
Gastonia, NC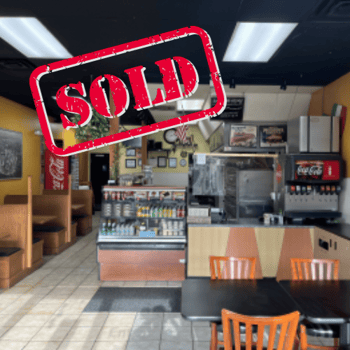 "My buying experience of an ongoing restaurant was lacking so I sorely needed the experience and expertise that Justin Scotto and his staff of WeSellRestaurants.com provided.
Justin and his staff expertly guided me through the complicated process such that my knowledge and comfort level greatly increased which allowed me to navigate the process with confidence. Justin and his staff are extremely supportive as they quickly responded to my every request.
I heartily recommend this team to contact should you be interested in a food management opportunity"
- Ken, seller
Pictured: Enzo's Pizza
Listing #9930 - The Poke Company
Wellington, FL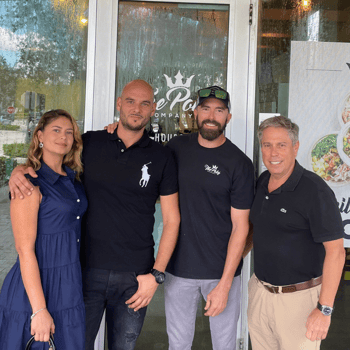 "Ken [Eisenband] is the guy you want to sell or buy a business. Great communication and experience. It was a pleasure buying my first restaurant with him. Highly recommend his services. " - Carlos, buyer
Pictured: Certified Restaurant Broker® Ken Eisenband with the buyer and sellers of The Poke Company of closing day.
Listing #10243 - Pizza Lab
Fort Myers, FL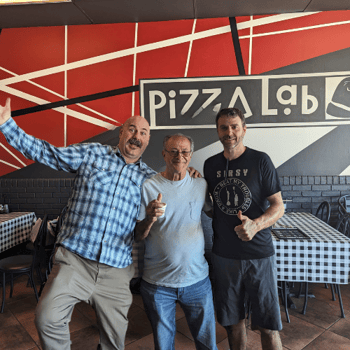 As we mentioned above, the closing day is an exciting day for the buyer and seller. This restaurant spent less than 60 days on market before closing a deal - that's something to celebrate!
Pictured: Certified Restaurant Broker® Dave Whitcomb with the buyer and seller of Pizza Lab.
Listing #10071 - The Wine Loft
Charlotte, NC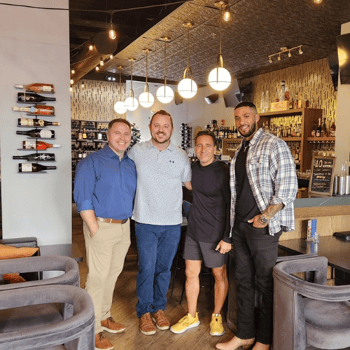 This restaurant was listed on the market for less than 100 days! The right team, and the right restaurant broker, in your corner is key to selling your restaurant for the most money in the shortest time on market.
Pictured: Certified Restaurant Broker® Justin Scotto with the buyer and seller of the Wine Loft
→Read also: How to Accurately Calculate the Value of Your Restaurant Business
If, after seeing these sold restaurants, you are still wondering if restaurants are selling right now, the answer is YES! Buyer traffic on WeSellRestaurants.com has increased nearly 30% this year compared to 2022. This is comparing the number of prospective buyers who acknowledged confidentiality and downloaded the full listing package on a restaurant for sale. In other words, there are more buyers actively interested in acquiring a restaurant for sale. Thanks to this buyer activity and the expert guidance of our Certified Restaurant Brokers, more restaurant owners successfully sell their businesses each month.
If you have ever thought about selling your restaurant, then get connected with a Certified Restaurant Broker® near you. Restaurant owners look to We Sell Restaurants when they need a accurate restaurant evaluation and guidance to a successful transaction. Browse our free tools and templates today to get started.