Why is the equipment list so vital when selling a restaurant? Under a standard asset purchase agreement, the buyer is literally acquiring the furniture, fixtures, and assets of the business. These are the items being conveyed and where title is transferring. Sellers who don't take the task seriously at the outset to prepare a valid equipment list can end up with serious consequences. These can include disputed agreements, angry buyers at the closing table and deal terms that are changed at the last minute.
To avoid these issues, make sure you take a clean inventory of the equipment used each day to operate the business. If there are pieces that are not used each day, remove them before selling the restaurant. In one closing that We Sell Restaurants worked on, a seller had an old convection oven that he literally used for storing aprons for the kitchen staff. It hadn't worked in years, and no one attempted to turn it on because nothing on the menu required its use. Of course, the seller included this non-working piece of equipment on the asset list and the buyer demanded it be repaired as part of his due diligence. That's why there are certain items you should never include in the equipment list.
What NOT to Include in Your Restaurant Equipment List
Your restaurant equipment list should never include any of the following:
Broken Items - If a piece of equipment isn't working, it shouldn't be on the list. It's better to repair or remove it rather than risk mistrust or misunderstandings.
Leased Equipment – Any equipment that you do not outright own should not be listed. This might include items such as the dishwashers or soda machines.
Permanent Fixtures - Built-in items, like HVAC systems or permanently installed lighting, even the walk in cooler are known as chattel and become the landlord's property, even though you installed them, once they are permanently affixed. They should not be presented as assets conveying to the buyer.
Something else a restaurant seller should always remove from the premises are any items that hold personal value. This could include anything from a painting of your grandmother hanging over the fireplace to the dishware your parents brought back from Italy. It can even be items like autographed celebrity photos or your mother in law's recipe book. Whatever matters to you must come down before photos are taken, showings are held, and buyers believe that what they see on the walls is part of the assets they are acquiring.
Take the time up front to make sure these personal items are replaced. The customer may never notice that you changed out a photo or two but count on restaurant buyers to see every change. Especially in a digital world where brands like We Sell Restaurants are doing 3D imaging of the restaurants, there will be a record of what was in the business when it was listed for sale.
Compiling Your Restaurant Equipment List
Your restaurant equipment list should include operational items such as the stoves, ovens, grills, freezers, hoods, and fryers. The list should also include administrative equipment like receipt printers, POS registers, and shelving. While listing your equipment, be sure to include size notations and a count of the items. Of course, it is not necessary to count every bit of silverware but large pieces should have a count beside them.
Example Restaurant Equipment List
A Certified Restaurant Broker often has a starting point or checklist to choose the equipment you have on hand. They can guide you the process of preparing your equipment list as he or she works with you to sell your restaurant. To help you get started, review the following two examples.
What's missing or wrong with this first example?
booths
tables
chairs
grill
flat griddle
burner stove w/ oven
POS registers and computer
receipt printers
HP printer
refrigerator
countertop dessert display case
freezer
hood
3-compartment sink
Drive-thru window
Walk-in cooler
This is a weak restaurant equipment list. The buyer has no idea the quantity of each item, and it is unclear what the size or capacity is for the kitchen equipment. This list also includes pieces of equipment that are attached to the building. The drive-thru window and walk-in cooler can't be removed from the building, therefore they should not be included in the restaurant equipment list.
It's an easy fix to clean up the equipment list and compile an accurate snapshot of the business assets. Let's add some more details to this list and remove the equipment that is attached the building:
5 4 seat booths
10 2 seat tables
28 chairs
1 3ft grill
1 4ft flat griddle
1 4 burner stove and oven
2 POS registers and computer
3 receipt printers
1 HP printer
1 4 drawer refrigerator
1 countertop dessert display case
1 2 door freezer
1 15ft hood
1 3-compartment sink
Now this equipment list is ready to go. It matches the working equipment in the restaurant, and it omits any leased or personal items. This restaurant owner is one step closer to selling his restaurant successfully!
This example shows why having an accurate equipment list is a critical step in selling your restaurant.
Thinking about selling your restaurant? Our expert restaurant brokers will guide you every step of the way, including compiling your restaurant equipment list. Contact a Certified Restaurant Broker Near You for a free, no obligation restaurant evaluation.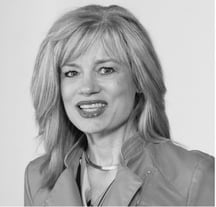 Robin Gagnon, Certified Restaurant Broker®, MBA, CBI, CFE, is the co-founder of We Sell Restaurants, a brand that has carved an unparalleled niche in the industry as the nation's leading and only business broker franchise focused on restaurants. Under Robin's leadership, We Sell Restaurants has grown to 45 states where it dominates the restaurant for sale marketplace, including franchise resales, delivering on the founder's vision to Sell More Restaurants Than Anyone Else. We Sell Restaurants was named one of the most influential suppliers and vendors in the country by Nation's Restaurant News and has earned a position on INC 5000's list of fastest growing privately held companies. Franchisees of We Sell Restaurants surveyed by Franchise Business Review placed it 25th in the nation in franchisee satisfaction.

Robin is the Chair of the Women's Franchise Committee of IFA and is a member of the IFA Board of Directors. She is also an MBA and Certified Franchise Executive (CFE) and has her CBI (Certified Business Intermediary) designation from the International Business Brokers Association. She co-authored Appetite for Acquisition, a small business book award winner in 2012 and contributes frequently to industry press appearing in Forbes, QSR, Modern Restaurant Management, Franchise Update, and others. She has appeared on The TODAY Show as a restaurant expert and Entrepreneur Magazine has named her to their list of the "Top Influential Women in Franchising."