The Restaurant Brokers, Eric and Robin Gagnon, are joined on their weekly radio show by Yuen L.Yung of How Do You Roll?, Randy Murphy of Mama Fu's and Patty Sriskiew of Natalee Thai.

This week Eric and Robin are focusing on Asian Cuisine! They are interviewing restaurant operators who are serving flavors showing Americans have moved beyond the basic "wok and roll." The 2014 Culinary Forecast from Nation's Restaurant News shows Southeast Asian cuisine is gaining popularity along with out of the bento box thinking like Asian inspired breakfast items. You'll hear from these operators on what is making their concept fresh, different and appealing to consumers. Guest range from Shark Tank winner How Do You Roll? to Mama Fu's, an Asian brand on the comeback trail.

What happens when you get a million dollar injection into your business? The restaurant brokers asked How Do You Roll co-founder Yuen Yung this question. He appeared on ABC's Shark Tank and left with a cool one million dollars to grow his brand. According to Yuen, "What you see on TV in eight minutes" is just a portion of the more than 90 minute grilling from the Sharks. In the case of How Do You Roll, one shark stepped up to put more money in their restaurant chain than any other concept had previously been awarded on the show.

According to the guests working to expand their brand (Mama Fu's and How Do You Roll?), one challenge facing today's franchise operator is finding real estate. The restaurant brokers agree that yes, "everyone is looking for real estate between 1500 and 2000 square feet." One response when space is expensive, do less with more. Mama Fu's President and CEORandy Murphy says his franchise Asian restaurant chain has figured out how to significantly reduce their square footage and double profits.

Listen to this week's show as the restaurant brokers take on Asian Cuisine and all elements ranging from the main ingredients to the customer profile. Is it possible to build a process around a cuisine as old as history itself? Yes, says Yuen Yung of How Do You Roll, "To be a sushi chef takes time and training, we've found ways to systemize it."

The We Sell Restaurants Radio Show airs each week at 2PM EST Monday, 9PM EST Tuesday, and 3PM EST Thursday on the Good Living Network Radio! The show is also available for instant download on itunes!

This Week's Guests:

Co-Founder of How Do You Roll? Yuen L. Young: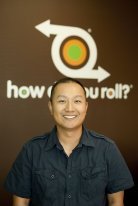 Yuen L. Yung co-founded the fast-casual sushi dining franchise in 2008 with his brother Peter Yung. Yung's entrepreneurial spirit has always been evident and after years of being a successful financial advisor, he launched a franchise practice with two partners… but Yung was no stranger to the restaurant industry. As a child he ran the cash register at his parents' restaurant where he gained valuable experience.

Being the first of its kind, How Do You Roll? leads the sushi revolution by offering unique ingredients such as soy wraps, grilled chicken and beef, and seasonal fruits such as strawberries. Those intimidated by raw fish as well as sushi aficionados can find exactly what they want. The fast casual sushi concept appeared on Shark Tank and attracted a million dollar investment from one of the sharks.

Yuen sees How Do You Roll? as an opportunity to leave an impression on the world, by making sushi more accessible and creating world peace through cultural fusion. He declared "making the world better, one stomach at a time" as How Do You Roll's mission.

Randy Murphy of Mama Fu's:

Mr. Murphy began his professional career in High Tech software development and sales as a consultant for PricewaterhouseCoopers, Tivoli Systems and Digital Motorworks. He also helped to create and build the Business Process Management software company, Lombardi Software that recently sold to IBM. During this tenure in High Tech, Mr. Murphy also owned and operated a software development and consulting business, Murphy Consulting. He has a B.A. degree in Economics from The University of Texas, Austin.
After nearly 13 years in High Tech, Mr. Murphy began his transition over to the restaurant business and now has over a decade of restaurant operations and franchise experience. He has held operational roles at various quick service, fast casual and full service brands, and has held nearly every position from bussing tables to Area Director, and at one point Mama Fus largest franchisee.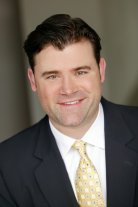 Mr. Murphy made the leap from franchisee to franchisor when he and partners acquired the Mama Fu's Asian House brand in 2008 from Raving Brands out of Atlanta, GA. Since moving the headquarters to Austin, TX and improving and redefining the brand through 9 corporate owned and operated stores, Mama Fu's is now actively growing its franchise base once again with 19 total stores operating and nearly 70 units in various stages of development.

Mr. Murphy has brought core operational changes to Mama Fu's such in-house delivery, Flex Casual dining service (fast casual lunch, full service dinner), and full adoption of technology in all areas of the business from site selection, marketing, mobile apps, consumer ordering and loyalty, social media and staff management. Since acquiring the brand, unit level revenues have increased by 20 percent while startup costs have decreased by 25 percent, and in 2012 Mama Fu's was recognized as 13 on the Fastcasual.com Top 100 Movers and Shakers, and was awarded the prestigious NRN Menu Masters, Menu Trendsetter award. Mama Fu's focuses on franchising with experienced, multiunit operators and has franchise partners in the system that also currently or have operated brands such as Buffalo Wild Wings, Melting Pot, Wendys, Chilis, McAlisters Deli, Sonic, Egg and I, SmashBurger, and Little Caesars.

Mr. Murphy co founded Murphy Adams Restaurant Group, Inc. with Mark Adams, and is President and CEO of the company and the Mama Fu's franchise system. Mama Fu's is a recognized contributor to many local schools, churches and youth organizations in the Central Texas area through its 9 year old, CORE fundraising program. Mr. Murphy and his wife Rebecca live in Austin, TX with their two children, Charlie and William. Mr. Murphy spends spare time as a Little League coach and active member of Young Presidents Organization, and enjoys travelling with family, following Longhorn sports, and mountain biking.

Patty Sriskiew of Natalee Thai:

Patty Sriskiew of Natalee Thai Cuisine has had a feature segment on KCAL9 of Los Angeles, California and Natalee Thai has won many awards including the 2013 Argonaut Award for Best Thai in the Best of The Westside awards. Natalee Thai was also awarded the Thai Select Premium Award by Thailand Ministry of Commerce.



This Thai restaurant offers traditional Thai dishes, a pleasant dining atmosphere, and friendly staff. The recipes are prepared with the freshest ingredients and they make use of the fresh local products whenever possible. Also adhering to Asian cultural tradition, all of Natalee Thai's meals are served "Family Style."

About We Sell Restaurants

We Sell Restaurants is the nation's largest restaurant brokerage firm specializing in restaurants wanted (restaurants for sale), leasing a restaurant and franchise restaurant resales. The We Sell Restaurants brand is known nationwide for professionalism, industry knowledge and unmatched service. They can be found online at www.wesellrestaurants.com. The firm is franchising their brand nationwide and has offices in Florida, Georgia, Colorado, Tennessee and South Carolina.