No matter which side of the fence you're on, you would have to live under a rock to remain unaffected by this year's election. Americans have been waiting, opining and dreaming of election day for months on end. For some, they want a changing of the guard. Others are looking for four more years.
What does the election mean for Restaurant Buyers and Sellers? Here's the opinion of this Restaurant Broker, Robin Gagnon of We Sell Restaurants.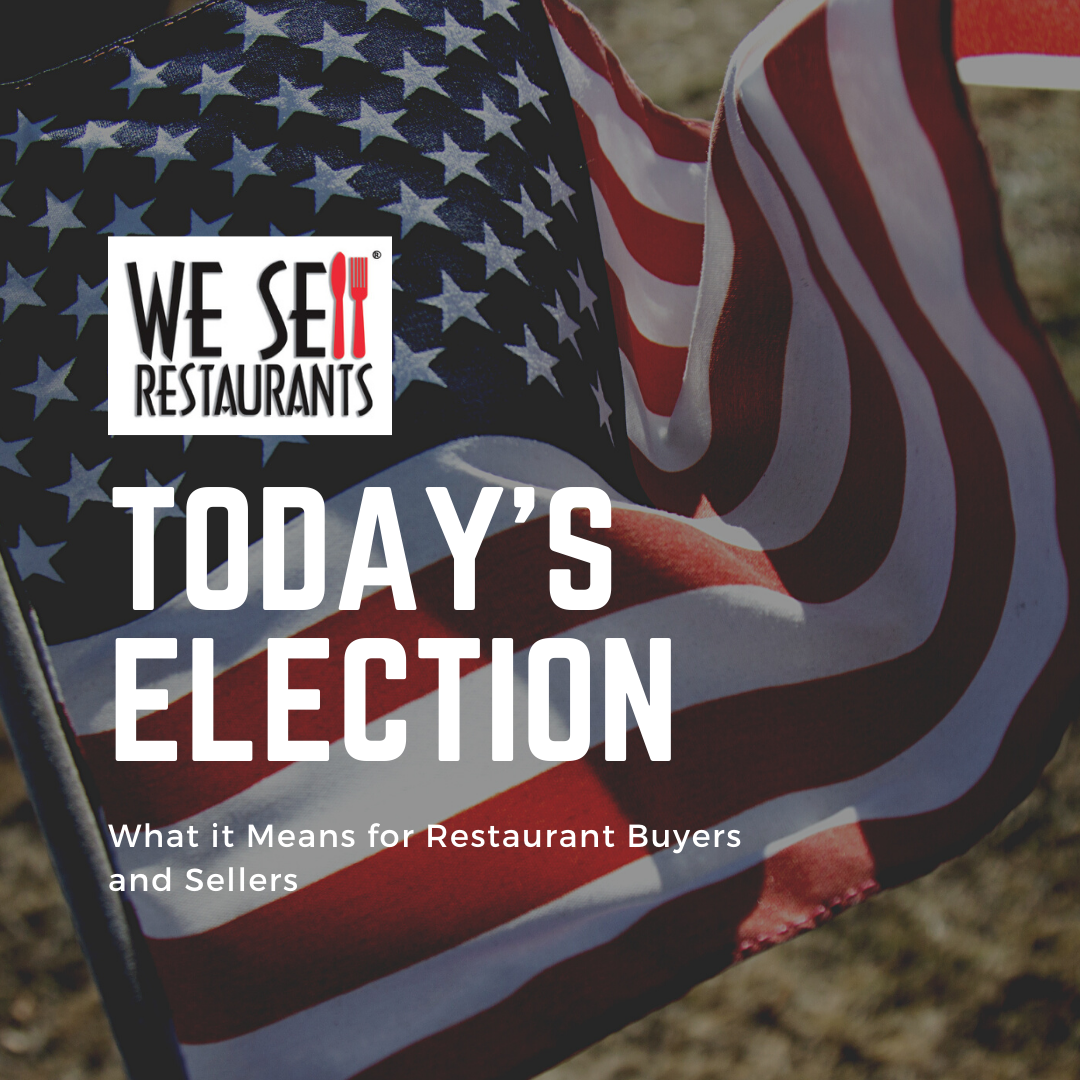 Restaurant buyers will Settle and Write Contracts in Meaningful Numbers
The market for the past thirty days has been remarkably active however not all buyers were willing to take the risk. Some restaurant buyers have literally said they were waiting for the election to make a move. These individuals were understandably cautious about civil unrest and didn't want to lock in a location until the election passed.
The International Business Broker Association quarterly survey just reported that despite struggles, restaurants were responsible for 20% of all sales in third quarter for businesses priced under $500,000. This indicates a strong market and interest from restaurant buyers and is consistent with the trends we have seen at We Sell Restaurants.
Restaurant Sellers May Finally See Relief from the House and Senate
The drumbeat on the street has been about the presidential election and to be sure, this has consumed much of the oxygen in the room. However, there are several House and Senate seats that are also up for grabs or being defended. Those seats may ultimately have the most impact on restaurant sellers as we are still waiting on final determination on a few pending issues. The House has refused to move forward on the third stimulus bill even though the House, Senate and White House agree that something more is needed, especially for the restaurant industry. There are numerous groups pushing for additional aid including the National Restaurant Association, the International Franchise Association and more. The crisis has not ended for the restaurant industry with the National Restaurant Association reporting that thirty states lost jobs from the industry in September. Ideas include grants to restaurants, a second round of PPP and other measures.
PPP Loan Forgiveness May Move Forward
Another pending item on the agenda for the House and Senate impacting restaurant sellers is the forgiveness of PPP loans. There is discussion on moving to blanket forgiveness if the loan is under a certain level ($50,000 or $100,000). It is critical that whether forgiveness is handled on a wholesale basis or by individual application, that the SBA get moving on this. Restaurant Sellers need to get this PPP money off the books or escrow it in order to transfer the business to a restaurant buyer.
Recently released data from the Third Quarter Market Pulse of Business Brokers nationwide found that 33% of transactions have been placed on hold and another 12% have lost bank lending over PPP issues. Legislators may finally act with the election in the rear-view mirror and their focus back on their job.
Downtown Locations May Get Relief If Legal Liability is Addressed
One of the hardest hit portions of the restaurant industry has been office building cafeterias and those operating "in-town" or "Downtown" locations. Major metro markets are simply not returning workers to these locations for multiple reasons but chief among them is liability.
The House and Senate have discussed but failed to formulate business liability or legal protections for businesses that operate in a close space (i.e. an office building) with lots of employees. In lieu of protections, companies have shifted to work from home environments, moving volume for restaurant sellers out of these stores and into suburban locations. This may be a permanent change if companies continue to embrace work from home lifestyles or do not get some form of legal protection on a federal level.
The House and Senate have been operating at an impasse with restaurant sellers paying the ultimate price while they waited out the election. This Restaurant Broker is hopeful that when the election ends, the games will go as well, and this group will get down to business.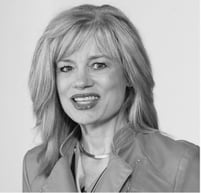 Robin Gagnon, Certified Restaurant Broker®, MBA, CBI, CFE is the co-founder of We Sell Restaurants and industry expert in restaurant sales and valuation. Named by Nation's Restaurant News as one of the "Most Influential Suppliers and Vendors" to the restaurant industry, her articles and expertise appear nationwide in QSR Magazine, Franchising World, Forbes, Yahoo Finance, and BizBuySell. She is the co-author of Appetite for Acquisition, an award-winning book on buying restaurants.