Owning a no-inventory franchise means you have one less factor to manage. Learn more about these innovative franchise concepts and how they're still profitable.
High Cost of Retail Franchises
When most people think of franchising, they picture a pet supply store, fast-food joint, or hair salon. While brick-and-mortar franchises can provide a profitable future, they have a higher price tag, and finding a desirable location can be tough. An Ace Hardware franchise requires an investment of up to $2.1 million, and initial startup costs for a 7-Eleven may reach $1.3 million, according to Entrepreneur magazine. High initial investments make owning a franchise with inventory out of reach for many entrepreneurs.
Aside from the high startup costs, current events are making it challenging for retail locations to thrive. Following the pandemic outbreak, many franchises with inventory were forced to implement new safety procedures to keep employees and customers safe and cope with supply chain slowdowns. Just as people started to put the pandemic on the back burner, labor shortages created another disruption. There are 3.4 million fewer Americans at work than in February 2020, and 4.4 million people quit their jobs in May, according to research conducted by the U.S. Chamber of Commerce.
Even during economic upswings, retail franchises require staffing, designated hours of operation, and inventory management. Learning how to manage your inventory can be a heavy load. It's important to have enough inventory to prevent shortages — no customer wants to hear an item is on backorder. Making sure your supply will last until the next shipment of goods arrives takes skill and experience. Franchisors help provide the training you need to conquer inventory challenges, and the franchisees in your system can provide additional guidance.
If you don't want to deal with the hassle, many storefront and mobile franchises do not require inventory, such as home services franchises, dog grooming businesses, or car repair shops. While they cost less to start than a retail franchise, buying the necessary equipment to do business may be prohibitive.
It may surprise you to learn the franchise industry has a wealth of low-investment, home-based opportunities for people who want to open a franchise but don't want to deal with inventory.
Home-based Franchises With No Inventory
As people turn to online shopping and adopt hybrid work schedules, conducting business from a home office is becoming commonplace. At least 59% of Americans who are able to do their jobs out of a home office are working remotely, according to Pew Research. If investing in a franchise without inventory sounds appealing, a work-from-home franchise is a great place to start.
Having a home office lets you maintain very low overhead and also offers flexibility you won't get with a more traditional workplace. Many home-based franchises follow an owner-operator model, allowing franchisees to set their own schedule and grow the business at their own speed.
Sunny Outlook, Quick Ramp-up
We Sell Restaurants allows franchise owners to work in the fast-paced world of foodservice from a home office with no inventory. Our franchise owners can manage their own calendars and work at their own pace. We have franchise territories available across the U.S.
As baby boomers reach the age of retirement, many need professionals to help divest their businesses, which is creating a high demand for specialized brokerage services. Franchise resales are becoming more popular as seasoned restaurant owners try new concepts. By helping potential business owners buy and sell restaurants, our brokers provide an in-demand resource to the foodservice industry.
Charting a new course can be daunting. If you want to take charge of your career and limit debt, a low-investment opportunity can put you on a path to business ownership. We Sell Restaurants requires a low initial investment ranging from $70,625 to $105,400. Many of our franchise owners are ready to hit the ground running only 30 days after signing their franchise agreement.
All of our franchisees participate in a phased learning approach designed to help them kick off their career as a business broker. Our four-week training program combines in-person and online sessions to prepare for opening day. The We Sell Restaurants leadership team also provides ongoing educational sessions, e-learning, and a regular newsletter. In addition to a robust training program, we administer centralized leads and marketing to outfit you with the tools you need to succeed.
Learn More About Becoming a Business Broker
Investing in a business without inventory can help you achieve your dream of business ownership. To learn more about partnering with We Sell Restaurants to start a new career as a business broker, contact us for more information and to connect with someone from our team.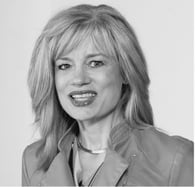 Robin Gagnon, Certified Restaurant Broker®, MBA, CBI, CFE is the co-founder of We Sell Restaurants and industry expert in restaurant sales and valuation. Named by Nation's Restaurant News as one of the "Most Influential Suppliers and Vendors" to the restaurant industry, her articles and expertise appear nationwide in QSR Magazine, Franchising World, Forbes, Yahoo Finance, and BizBuySell. She is the co-author of Appetite for Acquisition, an award-winning book on buying restaurants.