Success! You found the perfect opportunity: a restaurant build out that supports your vision for your new business. The location has equipment in place to bring your menu to life, and the price works for your business plan. There is only one obstacle standing in your way – an executed lease with the Landlord.
Restaurant owners know that We Sell Restaurants often advises buyers and sellers that, "the landlord is NOT your friend." That is the title of a chapter in our book, Appetite for Acquisition, published over a decade ago but the words ring as true today as they did when we went to print originally. Obtaining landlord approval and negotiating lease terms can shut down forward progress on a deal unless you have someone in your corner to support and prepare you for this critical step in Buying a Restaurant.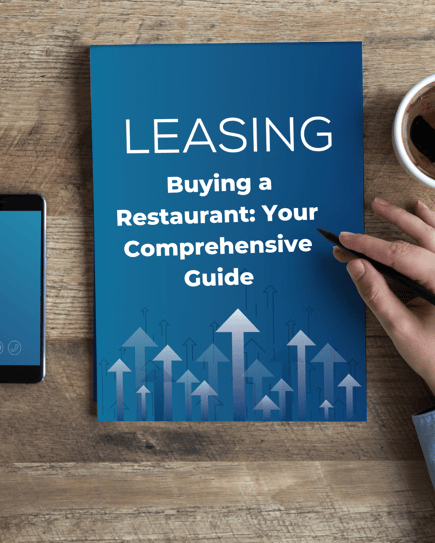 Since landlords have a vested interest in ensuring their property is in good hands, they want to understand both your experience level and financial ability to repay the lease. Some landlords are more exacting than others in their requirements. You may even run into issues where certain concepts are precluded based on "exclusivity clauses" with other tenants. These are only some of the reasons a restaurant buyer may receive pushback on leasing a restaurant space.
Here is a breakdown of our top tips for getting landlord approval when buying a restaurant.
Tips for Getting Landlord Approval
Prepare a Solid Business Plan - A well-thought-out business plan is the first step in showing the landlord your commitment and readiness to operate the restaurant.

Make sure your business plan is comprehensive and includes details on managing and growing sales at the restaurant. The key element are the financial projections and expect landlords to focus on this portion of your plan. In addition, you should include an executive summary, market analysis, company structure, and most importantly, for restaurant concepts, the menu. It goes without saying that you must include a complete marketing and sales strategy that support your financial projections.

Your business plan demonstrates your level of readiness, understanding of the market and commitment to the project. For a complete guide to creating your restaurant business plan, Download our free Restaurant Business Plan template to get you started.


Show Financial Stability Be ready to provide your personal and corporate financial statements to the landlord. In addition, he or she may seek bank references or prior landlord references. Your stated liquidity on your balance sheet or personal financial statement will be confirmed so expect to present bank statements that show proof of funds to support your financial capability.

The landlord wants to be sure you can consistently cover rent and operational costs. If you are shy about providing bank statements, proof of assets, or a letter from a financial institution indicating your financial standing, you may not be ready for leasing a restaurant. Overall, the landlord wants to be sure you can support the business during the start up phase and during financial dips.

Demonstrate Relevant Experience If you've successfully managed or owned a restaurant in the past, be sure to highlight this. Many landlords will require prior restaurant experience or business ownership as a condition to leasing. If you operate an existing restaurant, invite the landlord to visit the location. You should expect that he will visit with or without an invitation so you may as well control the experience.

Your past experiences in the restaurant industry goes a long way in assuring the landlord of your expertise. Highlight your achievements, successes, and learnings from any previous restaurant management or ownership roles. If you're new to the industry, consider bringing on board a partner or key employee with a strong background in restaurant management and showcase their profile.

If you are buying a franchise, make sure you include the training that will be provided by the brand and their success rate. This will be critical to getting past the experience hurdle.

Get to Know the Landlord Treat the landlord respectfully and work to understand and overcome any concerns and expectations. A positive relationship can significantly influence their decision making. If you are working with a local management company that is reporting into the landlord, be sure that you cultivate strong relationships at every level of the engagement.

Never underestimate the value of developing a good rapport with the landlord to facilitate your approval. Show genuine interest in maintaining the value of their property. If you are investing in improvements in the property, share your vision of how the overall location will be improved by your investment. Where possible, arrange a face-to-face meeting to discuss your plans and to foster a positive relationship.

Evaluate Long Term Costs Make sure you are clear on the long term costs of the lease. Acceptance of TI Money or Tenant Improvement money is often just a very high price loan from the landlord. You want to evaluate whether taking any funds from the landlord are in your long term best interest. Paying above market rent to get short term funds to improve the space could hinder the future transferability of the lease.

Secure Legal Counsel A lawyer experienced in commercial real estate can work to protect your legal interests during lease negotiations. That is not the same thing as negotiating business terms. That's why it's important to not only have an attorney working on the lease but also have a Certified Restaurant Broker involved to assist with business terms.

An attorney can help you understand complex lease clauses, propose necessary amendments, and mediate discussions. They can also ensure you're not assuming unnecessary liabilities and that the terms of the lease are fair and beneficial to your business. They may not, however, be familiar with market rental rates, strategies for overcoming personal guarantees or negotiating "out" clauses for vacancies. This is where a business specialist can help you.

Letter of Intent A Letter of Intent (LOI) communicates that you are serious about taking over the restaurant.

It is a formalized way to capture the terms you are willing to pay in the lease of the property. It is usually drafted with the assistance of your Restaurant Broker and is a prequel to any written lease as it lays out preliminary terms and conditions. These initial terms then translate into legal language in the form of a lease which is drafted by an attorney. Generally, the landlord's attorney will draft the offer and it will then be negotiated for final terms.

Be Flexible All negotiations come down to a little "give and take" so be ready to compromise on some items to win the most important elements of your lease terms. Make sure you are solid on the amount of rent you can afford to pay and keep in mind that this is a fixed and escalating expense for the life of your business. At the same time, if the location is ideal, the sales line can easily accommodate the expense as long as your projections are solid. Ideally, you don't want to exceed 10% of sales for your total occupancy cost which is the base rent plus any Common Area Maintenance, Taxes and Insurance.

→Read also 7 Secrets about Restaurant Leases the Landlord Will Never Tell You
When the Landlord Proves Difficult: How a We Sell Restaurants Broker Can Help
Even if you follow all the tips above, you may discover unforeseen roadblocks with some landlords. This is where an expert restaurant broker from We Sell Restaurants comes into play. Here are some of the ways a Certified Restaurant Broker can help:

1. Leverage Industry Relationships

Restaurant brokers can leverage existing relationships within the industry, including those with landlords and attorneys to help you achieve the best outcome in the lease.

2. Expertise in Commercial Leases

Brokers at We Sell Restaurants have read and worked with buyers and sellers on hundreds of leases, so they know how to assist you in protecting your best interests, guarding against a downfall in the future and negotiating exits and personal guarantees to minimize your financial risk.

3. Mediation and Problem-solving

Our brokers can act as intermediaries, using their expertise to navigate conflicts and resolve issues. For more than two decades, our expert restaurant brokers have navigated and overcome typical and unusual landlord scenarios.

4. Guidance and Support

Our Certified Restaurant Brokers work to help you understand what you can expect to occur in the transaction. Importantly, they provide coaching on presenting your business plan and landlord meetings so that a successful negotiation can take place.

5. Alternative Solutions

At the end of the day, if a deal cannot be reached with the landlord, a strong restaurant broker can present you with alternative locations and opportunities that fit the business model.

In conclusion, getting landlord approval when buying a restaurant can be a meticulous process. But with the right preparation and the right resources including the team at We Sell Restaurants, you can navigate these waters successfully.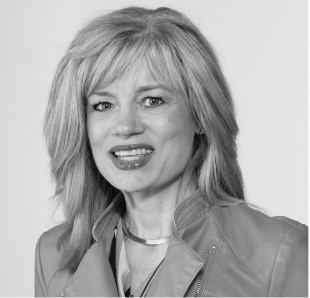 Robin Gagnon, Certified Restaurant Broker®, MBA, CBI, CFE, is the co-founder of We Sell Restaurants, a brand that has carved an unparalleled niche in the industry as the nation's leading and only business broker franchise focused on restaurants. Under Robin's leadership, We Sell Restaurants has grown to 45 states where it dominates the restaurant for sale marketplace, including franchise resales, delivering on the founder's vision to Sell More Restaurants Than Anyone Else. We Sell Restaurants was named one of the most influential suppliers and vendors in the country by Nation's Restaurant News and has earned a position on INC 5000's list of fastest growing privately held companies. Franchisees of We Sell Restaurants surveyed by Franchise Business Review placed it 25th in the nation in franchisee satisfaction.
Robin is the Chair of the Women's Franchise Committee of IFA and is a member of the IFA Board of Directors. She is also an MBA and Certified Franchise Executive (CFE) and has her CBI (Certified Business Intermediary) designation from the International Business Brokers Association. She co-authored Appetite for Acquisition, a small business book award winner in 2012 and contributes frequently to industry press appearing in Forbes, QSR, Modern Restaurant Management, Franchise Update, and others. Entrepreneur has named her to their list of the "Top Influential Women in Franchising."